Recently, Dr. Dimple Jungda, Ayurveda and Gut Health Coach.. made a video on how many times and how much to eat in a day depending on health and posted it on Instagram. According to him, when a patient comes to us with any problem, we give them four or five meals. But that quantity is very small. It satisfies 50 percent to 80 percent of their hunger.

His recommended diet includes fruits, vegetables, whole grains, legumes, nuts, seeds, dairy products, and plant-based milks. At the same time, all problems in terms of vitamins and minerals will be removed.

4 meals a day

If you are an ectomorph body type i.e. thin without hunger, or a mesomorph i.e. very hungry, then it is better to divide your food into 4 meals. It gives you energy. In the moments when you're hungry, you're focused on recovery. Eat only when hungry. It is enough to eat 80 percent instead of being full. Do not eat too much after sunset. Finish dinner 2 or 3 hours before going to bed. If you feel hungry before going to bed then you can drink plant based milk or normal milk with a pinch of turmeric or nutmeg powder. This will not make you feel hungry. Even if you divide the meal into 4 portions, you will not feel like snacking in between.
View this post on Instagram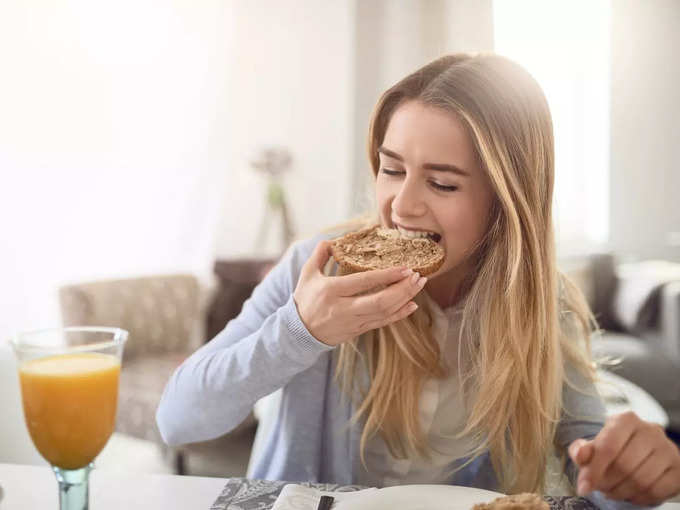 3 meals a day..
Eat 3 meals a day after recovery from illness. It can be said that it is a good lifestyle. Here you will have light breakfast, hearty lunch and sunset dinner. But in yoga, anyone who eats for 3 hours a day is called a patient. That means a person prone to diseases due to the accumulation of undigested metabolic wastes over a period of time.
Also Read: Best soups: If you drink these before eating, you will lose weight..
2 meals a day
According to Yoga and Ayurveda it is very good to eat twice which gives a gap of 6 hours between the two meals. This is the Ayurvedic way of intermittent fasting. You are giving your body time to fully digest and absorb the nutrients before consuming the next meal. A person who eats twice a day is called Bhogi in Yoga. It means one who likes food.
One meal a day
When you are in good health and have reached a good metabolism, you can switch to a 23-hour fast and one meal a day. Such a person is called a Yogi. He has intense thoughts, high intellect and spiritual abilities. It helps to keep their body very light.
Also Read : Romance : If you do this, you will have romance for a long time..
Note: We have provided these details according to health experts and studies. This article is for your information only. For any minor health related problem the best way is to consult the doctors. Can observe.

Get the more post updates on Health