The diet must be good for everyone to be healthy. Everyone knows this stuff. However, most of the time we have to be careful about the diet we take to stay healthy. Breakfast in the morning, lunch in the afternoon, and dinner should all be in good condition or else it will endanger your health. Never skip breakfast though.

Most people skip breakfast in the rush to get to the office. But breakfast must be taken. Most importantly breakfast should be taken in large doses. Then the whole day will also be energetic. And if this is the case then maybe breakfast is the best time to eat Indian snacks. I.e. Dosa, Idli, Upma, Parata, Poha etc. They take it as they please. Some people like to eat sambar with idli and dosa chutney while others eat it with their favorite taste.

If all these are like this, how many calories are in breakfast ..? Health experts today shared with us how many calories we can get at Indian Breakfast and now we will find out for them without any delay.

Error:

Most people like to eat dosas. Doshas are often eaten not only in the Telugu states but also in places like Tamil Nadu. In fact the dosa tastes good. It will tempt anyone over. There are also many types of bugs. We make many varieties like Minapa Dosha, Onion Dosha, Ravva, Dosha Masala Dosha, Sponge Dosha.

Some like the Doshani tribe. Usually the dosha we eat is powdered with rice and paprika and eaten under the dosa. The bug, however, contains 168 calories. More quickly we make the bug and eat it. It didn't even take long. If we prepare dosa flour, we can make dosa in the morning and eat it in a pinch. When eaten with coconut chutney its taste becomes even greater. We eat ginger chutney, sambar and tomato chutney the way we like. Also everyone prefers to eat dosha in the morning as they like.

Idley:

Most people stay away from oily food as they eat idli in the morning. We can eat idli with chutney or it is also good to eat idli with sambar. Idli is also delicious to eat with chilli powder. Some people eat ghee on top of idli. They eat as much as anyone likes. Idli flour is made with paprika. Some people also make pesara pappu and rava. However, no matter how good the idli tastes good, we also have idli healthy. An idli contains 39 calories. If we prepare idli dough and keep it in the fridge, we will quickly eat idli for summer. Oil is the best breakfast to eat in the morning as it does not contain oil.


It is better to stay away from this mass.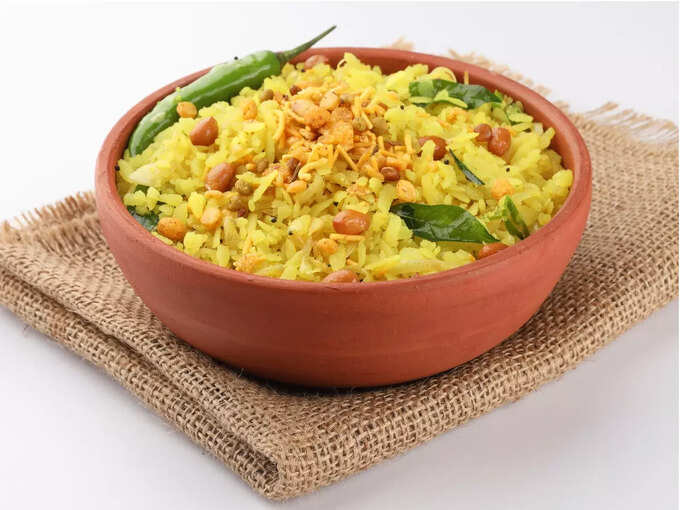 Poha:

Quickly turns to make poha too. A bowl of poha contains 250 calories. Poha also tastes great with a little oil, curry, cashew nuts, pallis, mustard seeds, green chillies, ginger and lemon juice. Some also cook vegetables such as potatoes. However, no matter how it is made, it tastes great and is also the best breakfast to eat in the morning.
Parata:

Paratha is also good for health. Parathas also have a wide variety of styles. And if you look at how many calories it contains .. In a normal paratha there are 250 calories. We can also make ghee. Then its taste will be even better. If you stuff potatoes and parrot it has 300 calories. You can make parota as you like and eat it in the morning. Most people also like to eat parathani in the morning. Eating it will also make the stomach full.
Puri:

We get 700 calories if we serve Puri curry. However, it contains only 350 calories of fat. Puri is high in oil. Not everyone likes to eat because of that. However, Puri is one of the most popular breakfast cereals in India. We can serve our meal with any curry we like. Or you can eat Puri with sugar too.
Dahi Chura:

Dahi Chura means yoghurt and is eaten with beets. This combination is also very simple. Is delicious over and over. It contains 300 calories. It is also taken by most people under breakfast in the morning. If this is the case then maybe there are 236 calories in Dahi Chura. It is also very tasty. More and more people love to eat it.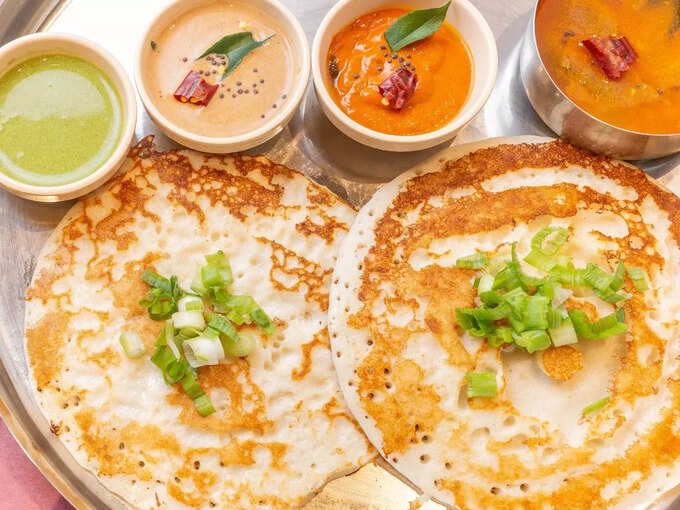 Uthappam :
We can easily make the product. Once the dough is grinded it can be made easy in the morning. Oatmeal contains 258 calories. The dosha is a little thinner but the oatmeal is a little harder. On top of this we can add vegetables like onions, tomatoes, greens, capsicum. Ginger and cumin are also good.


Perfumes: If perfumes are used too much then the problem comes .. Be careful ..
Add a little oil and flour and fry all the vegetables. We can serve it with chutney. We can take it with our favorite chutney like ginger or coconut chutney or tomato chutney.
Parable:
Upma is also one of the things we eat most. We can make it with the vegetables we like. 100 grams of upma contains 209 calories. In fact the parable can be made in a pinch. Parables are highly preferred by many across the country. Potatoes, green chillies, carrots, tomatoes and beans can be used to make similarities. Cashews are also good in parables. We can also put the villages in the parable. Upma is also good to eat plain. If you do not have time to make any tree, eat upma as usual. Some people eat it with sugar, which is also good.