Shahrukh Khan and Gauri Khan's daughter Suhana Khan is going to debut in Bollywood soon. The teaser of his first film has been revealed. Starkid is going to start her film journey with Zoya Akhtar's The Archies on Netflix. However, even before her debut, Suhana Khan remains in the discussion about her acting and fitness. These days, a picture of Suhana Khan doing a workout is going viral on social media, which has revealed all the secrets of Suhana's fitness.

Celebrity Yoga Trainer Roopal Siddhapura Faria shared a picture of Suhana Khan during class on Instagram. In this, she is seen doing Kakasan. In the picture, he can be seen lifting his entire weight with both hands. While doing this asana, Suhana has balanced her body very well. At the age of just 21, the starkid works hard to keep herself fit. She keeps experimenting with workouts to take care of her fitness.

Suhana Khan doing Kakasan
View this post on Instagram

What is Crow Pose or Kakasana

It is also called Crow Pose. While doing this asana, the body becomes in the shape of a crow. That's why it is also called Kakasan. In Kakasana, the position of the hands is slightly bent towards the feet, so that the knees come near your triceps. By doing this, the upper back gets a lot of stretch. While the lower part of the abdomen, arms and wrists are strong.
Benefits of doing Kakasan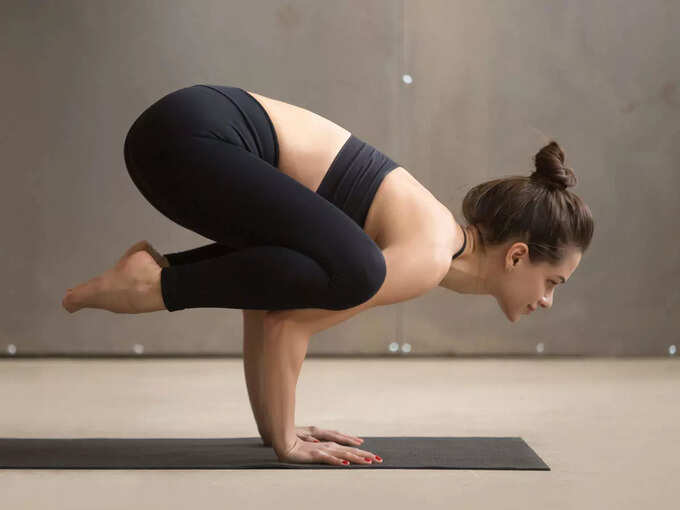 Kakasana or Crow Pose may seem a bit difficult in the beginning. But once the body is in balance, then it becomes very easy to do this asana. There are many benefits to the body by doing this. It helps to increase strength to the hands, tone the abs, strengthen the spine. Not only this, this asana is very good for strengthening the abdominal muscles, promoting digestion as well as making the body flexible. By doing this, the operation of liver and kidney is also better. This asana is beneficial for people suffering from obesity. Due to this, the fat deposited on the stomach reduces to a great extent.
Keep in mind that do this asana only for 30 to 60 seconds at a time. According to experts, if you are doing yoga for the first time, then you should take the help of a trainer to avoid injuries.