Oats Pizza.. This dinner is not only good to listen to but also good to eat. Oats are healthy food, pizza is mouthwatering. And this Oats Pizza came with the concept of Pola if you combine these two. Let's see why and how to delay. First take a bowl and add half a cup of oats flour and 2 tablespoons of almond flour in it and mix well. Add a pinch of salt and once again add enough water to make a paste. Make a thick bread like pizza base before the dough is ready. Now pierce it with a fork and bake for 5 minutes. Then add some pasta pizza sauce, shredded mozzarella cheese, layer loads of mixed veggies, cottage cheese, shredded chicken, mozzarella cheese along with oregano, red chili flakes, salt and pepper. Bake the pizza for 10 minutes. What else are you looking for? drag

Also Read : Belly Fat : Lose Belly Fat.. Do These Workouts..

Oatmeal Chocolate Pudding

Pudding is loved by many people. It's mouthwatering to say but with chocolate.. but let's see how to do it. Take 1 cup of milk and boil it on low flame, add 2 tbsp of chocolate powder and cook for 5 minutes. Then add ½ cup of oats along with 1 tablespoon of warmed peanut butter. Now switch off the flame and add 2 tbsp condensed milk and half tsp vanilla essence and mix well. Pour the pudding into a bowl and refrigerate. Finally garnish with your favorite dry fruits, nuts, honey and eat.

Egg Rice..

We can make this food with leftover rice as well. Rice, vegetables at home and eggs are enough. To make this quick recipe, add a tablespoon of oil in a bowl and beat two eggs. Take it slowly in a bowl. In the same bowl add more oil and add 1 teaspoon ginger pieces, 1 tablespoon grated garlic, one cup chopped onions, 2 red chillies, 1 tablespoon soy sauce and fry on high flame. Now add vegetables in it and after frying add one and half cup of remaining rice, salt and pepper powder. Finally add egg mixture and mix well.

Also Read : Kidneys Health : Kidneys will be healthy by doing this..

Chicken Noodle Soup..

Soups are always a perfect option for dinner. To prepare this soup, first wash the chicken well and cut it into small pieces. Take a pan and add one tablespoon of oil and add 1 tablespoon of grated garlic, 1 cup of onion, 1 cup of vegetable pieces, 1 tablespoon of ginger garlic paste, 1 teaspoon of red chilies, 1/4 teaspoon of turmeric, 1 tablespoon of coriander powder and salt and mix well. Add pepper powder and cook for 5 minutes, add chicken and cook again for 3 to 4 minutes. Now pour water in it and let it boil. While boiling, add rice noodles, coriander leaves and cook. Finally add salt and pepper powder. That's it, the tasty soup is ready.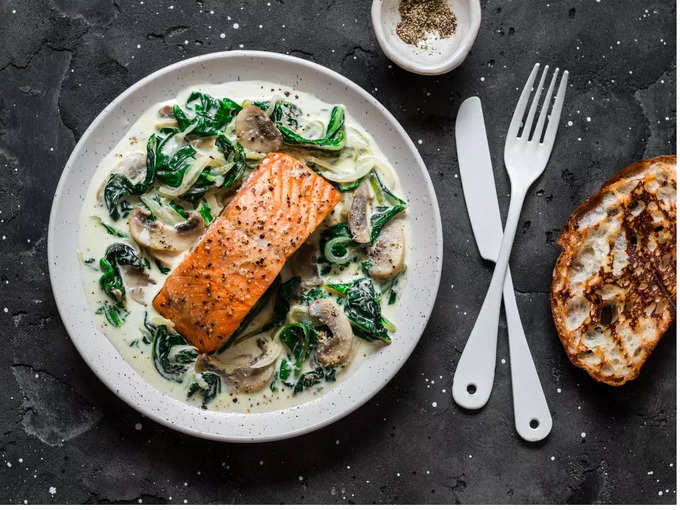 Fish vegetables..
You can also add some fish in dinner. Contains Omega 3 fatty acids, fibers, vitamins, minerals and carbohydrates. Now to prepare this dinner recipe, mix lemon juice, ginger, garlic, salt and pepper powder and apply it to the salmon fish. Marinate. Meanwhile take a bowl and add vegetables and greens. Toss salad with 1 tablespoon olive oil, 1 teaspoon minced garlic, 1 tablespoon ranch dressing, salt, and mixed herbs. Next, bake some plain potato wedges with kosher salt. Pour into the pan. Add fish slices and grill or fry. Make another tasty fish recipe.

Also Read : Brain Food : Brain works well if you drink this tea..
Note: We have provided these details according to health experts and studies. This article is for your information only. For any minor health related problem the best way is to consult the doctors. Can observe.
Read More : Relationship News and Telugu News

Get the more post updates on Health