The Corona epidemic shook the whole world. It crippled many countries economically. Many people have died due to covid, even though corona has been cured, many people are still suffering from health problems. Many families are financially ruined. More than 61 crore corona cases have been reported worldwide so far. More than 65 lakhs have died due to this dangerous virus that originated in China. Over the past few months, the number of corona cases has been on the decline. The spread of Corona in our country is under control. In the last few days, new cases have been recorded under 7 thousand with slight fluctuations. Although the rise of covid is decreasing.. when will this corona epidemic actually end? The question is in everyone's mind. The whole world is waiting to know the answer. It is a matter of relaxation that the answer to this question is slowly coming to the screen. The World Health Organization (WHO) has declared that the Corona epidemic has reached its end.

WHO Director General Tedros Adhanom Ghebreyesus said that the Covid chapter.. is not over yet, but its end is in sight. If we look at the deaths recorded last week.. it is explained that there has been a decrease of 22 percent and 11,000 have been recorded worldwide. It is said that the disease is decreasing worldwide. Corona cases are decreasing and the countries of the world are advised to be alert and not neglect. The WHO chief said that the efforts being made to stop the corona are nearing the end. In some countries, they are negligent in terms of Covid tests and precautions. Tedros warned that if the number of cases increases again in the winter and new variants emerge, the progress made so far will be wasted.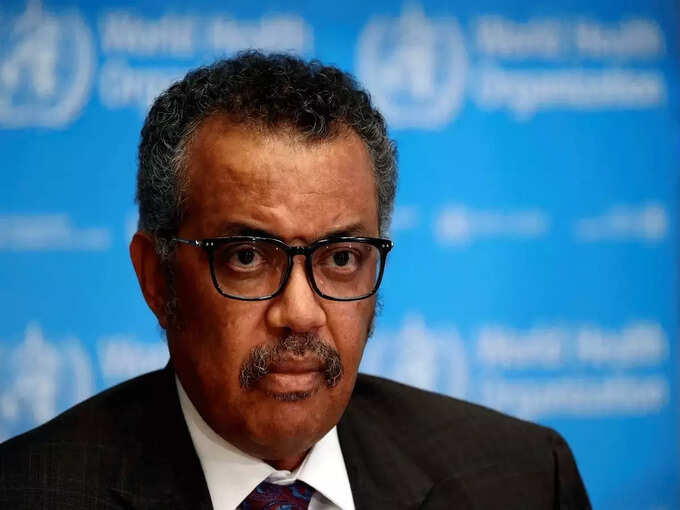 What is the status of Corona?
There have been many variants since the corona virus came. WHO has considered four variants of Corona Virus as 'Variants of Concern'. Because of these variants cases have increased worldwide. There are currently more cases of the Omicron variant worldwide. Its sub variant BA.2.75 seems to be more popular in India.
Note: These details are provided according to health experts and studies. This article is for your information only. For any minor health related problem the best way is to consult the doctors. Can observe.
Get the more post updates on Health