Best Breakfast : During the peak of the pandemic, Reese Witherspoon took to Instagram to show how to make her favorite breakfast smoothie. She said that she has been drinking that smoothie daily since last 9 years. It contains vegetables. So she said that she will take it instead of breakfast. If you take it at 10 or 11 in the morning, you won't feel hungry till 1 in the afternoon. Now let's see how to do this.

Green Smoothie Recipe

Ingredients required..
2 heads romaine lettuce
Half a cup of spinach
A cup of coconut water
A banana
an apple
A pear
A lemon
A little celery
Almond butter
Above two are also optional..
View this post on Instagram
How to make..
Step 1 : Wash and drain the lettuce before cutting it and putting it in the blender. Now add spinach, coconut water, banana, apple, pear, lemon and other ingredients in the blender. Peel and cut apples, pears and lemons.
Step 2 : Mix all the ingredients together. All these should be like a good juice.
Step 3 : Add some ice cubes to a glass and add it to the green smoothie.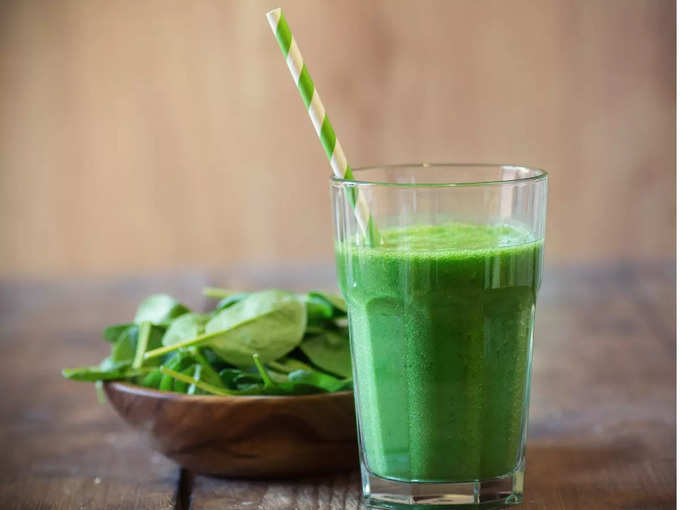 Step 4 : Add some celery and almond butter to it if desired and enjoy.
Along with these, drinking water, waking up and going to bed at the right time, and taking protein food should be done. Similarly, the body also needs adequate exercise. Only then will the weight be reduced as planned. But most people focus on losing weight. But experts say that there is a need to check whether they are healthy or not.
Avoid junk food. Experts say that stress should not be allowed as much as possible. Similarly, daily consumption of fresh food and seasonal fruits will provide the body with all the necessary nutrients.
Note: We have provided these details according to health experts and studies. This article is for your information only. For any minor health related problem the best way is to consult the doctors. Can observe.

Get the more post updates on Health