Bathing soaps: Bathing with hot water will relax the body. All the tiredness that existed till then will feel far away. If you take a bath with a good soap.. all the dirt on the stool will be removed and you will be calm. Experts say that we should take some precautions regarding the soap we use for bathing. Soaps act as cleansing agents. They are usually prepared by mixing animal and vegetable fats. Experts say that choosing a good bath soap is very important. Every day we come into contact with soap while taking a bath. Experts say that soap has the ability to affect the skin's pH levels. Changes in skin pH levels can lead to skin problems. The soaps we usually find in the market have a pH level between 9 and 11. They raise the pH level of the skin. This can lead to skin problems.


Experts say that soap should not be applied directly to the skin. It is suggested to mix it with water and clean the skin with that foam. Areas with sweat and soreness should be cleaned more carefully.
Comedic dermatologist Dr. Akriti Gupta explains to us about soaps and cleansers. He said that soap should not be used on the face as it will dry out the face. Sometimes there is a possibility of allergies. We find many types of soaps in the market. Various soaps are available in the market like bar soaps, shower gel, antibacterial soap, herbal soap, aromatherapy soaps.
Antibacterial soaps:
Antibacterial agents like triclosan and triclocarbon are added to these soaps. Their pH ranges from 9 to 10. They fight the microbes and harmful germs present on the skin. However, excessive use of these soaps can dry out the skin and cause irritation. Many people think that using antibacterial soaps is better. But, these kill the good bacteria on our skin. Those bacteria are good for our skin.
Anti-acne soaps: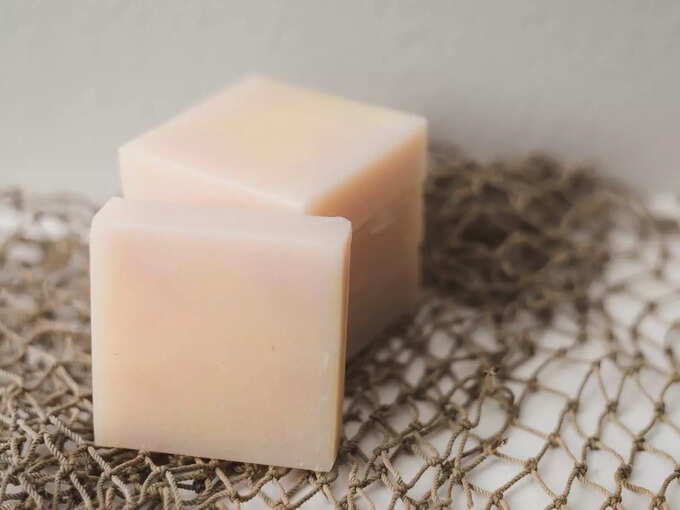 There are many soaps in the market that have antibacterial, exfoliating and comedolytic properties. If there are more pimples on the face, chest and back, anti-acne soaps are used. These can be used twice a day. If these are used excessively, there is a possibility of red flaky patches on the skin.
Herbal Soaps: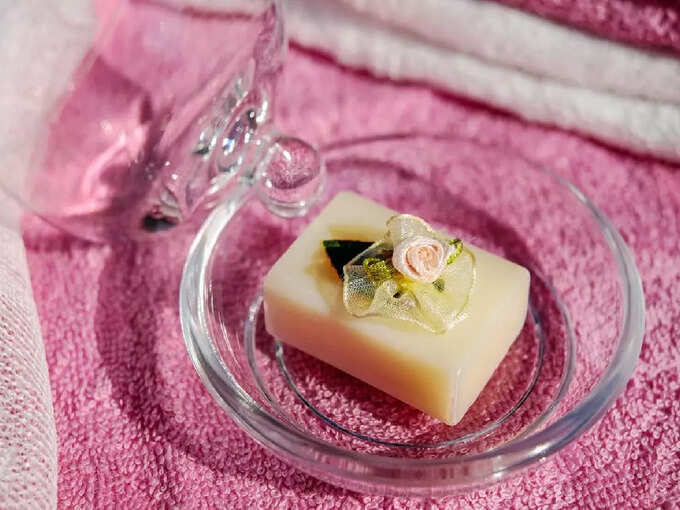 They are made from natural ingredients like Chamomile, Lavender, Peppermint, Oatmeal, Avocado. These are made using olive oil and shea butter. Olive oil repairs the skin. Makes the face brighter. It is rich in vitamins and antioxidants. They scavenge harmful free radicals.
Moisturizing soaps: These soaps are made with olive oil, shea butter, paraffin and glycerin. These will make your skin soft. Olive oil slows down your aging process. Shea butter and shea nut butter are good for your skin. These act as a moisturizer.
Shower Gels: Shower gel is in liquid form. It acts as a cleansing agent.
Aromatherapy Soaps: Essential oils are added in these soaps. It is prepared by mixing chamomile, jasmine and ylang-ylang oils. They give a good aroma.
Use soap according to your skin type.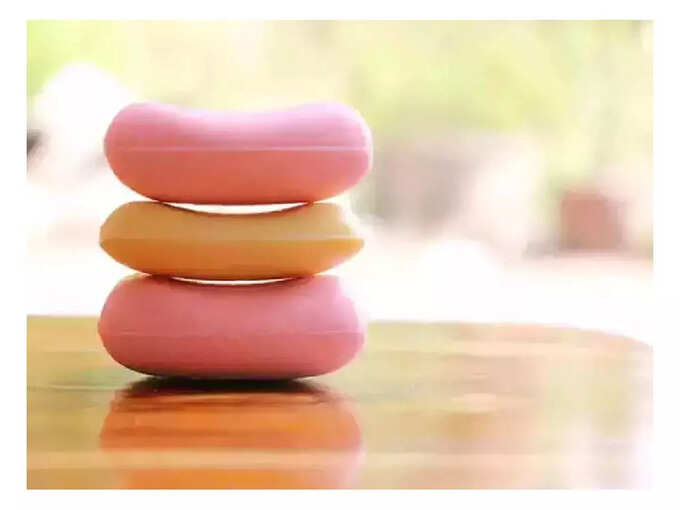 For dry skin: If your skin is dry, it is better to select soaps made with aloe vera, cocoa butter, avocado, vegetable oil.
Oily skin: If your skin is oily.. it is better to use antibacterial, cleanser soap, lavender, chamomile, thyme soap.
For Sensitive Skin: If your skin is very sensitive and prone to infections.. it is better to use herbal soaps. Vitamin E and jojoba oil soaps are good for dry skin conditions like ichthyosis and eczema.
Note: We have provided these details according to health experts and studies. This article is for your information only. For any minor health related problem the best way is to consult the doctors. Can observe.

Get the more post updates on Health