new Delhi.

Chinese company TCL is about to launch the world's first rollable Smartphone, which you can make by turning it like bread, and then it can be stretched and enlarged. For the last 2 years, we have been hearing and watching about the foldable smartphone, but TCL is now going a step further to introduce people to the world of rollable smartphones. Recently, a video has shown a glimpse of this roll out smartphone of TCL and it is really different to see.
read this also- Launch of low-grade Lava phone, see price and attractive features
Can stretch up to 6.7 inches
Earlier this year, TCL announced that it was working on a roll-out smartphone, now that the year is about to end, the video related to it has surfaced. The screen size of this rolling phone of TCL is 4,5 inches, but you can drag it to make it 6.7 inches. The most important thing is that even after rolling, the thickness of this smartphone does not increase.
read this also- Redmi's cool smartphone Redmi K30S launched, know the price and great features
This phone of TCL is equipped with OLED display and the company claims that it can roll its screen up to 2 lakh times. This smartphone will be launched in the coming time. At the moment, TVs which have been introduced in the electronic market have also come, which are worth millions.
read this also- Vivo's new operating system Origin OS will be launched soon, see special things
TCL launches soundbar in India
Meanwhile, TCL in India has launched the 2.1 channel home theater soundbar TCL TS3015, priced at Rs 8,999, expanding the home entertainment segment. The TCL TS3015 has been launched with a perfect tune and dynamic audio output of up to 180 watts, which is claimed to have the best sound quality. TCL's soundbar will be sold on Flipkart and Amazon.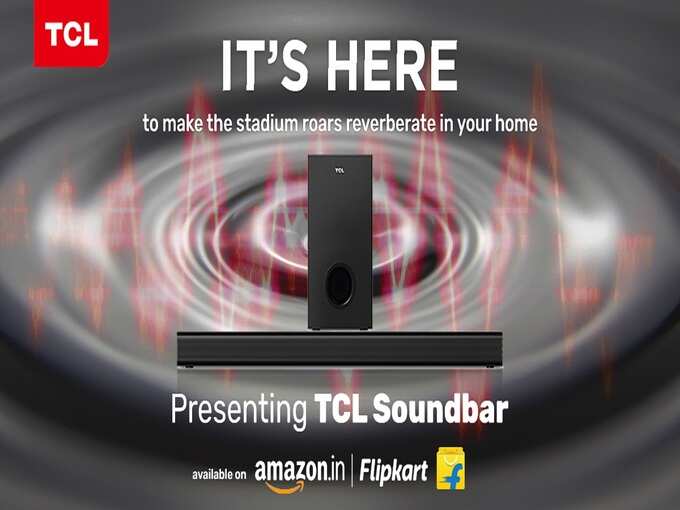 read this also-Shocking! Redmi 8A phone ordered in Amazon cell, laundry detergent