new Delhi.
South Korean Company
Samsung
One UI 3.0 is going to be released soon for its smartphones. The company has also started this public testing in some places. This will be the company's new custom interface based on the Android 11 operating system. Prior to the official release, Samsung has revealed new features found in it.
New features for samsung phones
Samsung said that the One UI 3.0 will get a redesigned quick panel, which will make it easier for users to switch between music and videos. In this, a better notification panel will be provided, through which you will be able to access the main features of the phone even when it is locked. The messages will also look better in this. It will also get features such as full-screen video calls and AR emoji mask.
Amazing button is hidden in the back of iPhone, many people do not know use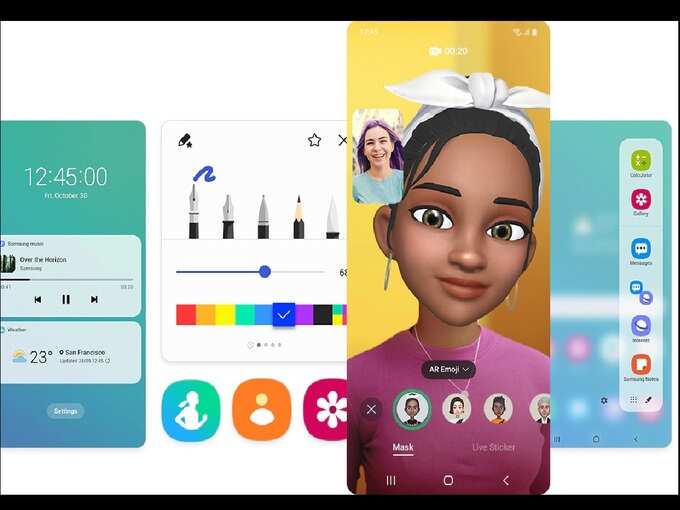 According to the GSMArena report, the company has also improved the dynamic lock screen in advance, in which a new lock screen image will appear every time you unlock the device. In the updated version, high-resolution pictures of 10 different categories will be found.
Samsung's Dhansoo app will search for lost phone without internet and network
Will also be special for foldable device
Samsung's new custom OS will also get special features for the company's foldable phones. For example, the Multi-Active Window feature is being updated. This feature is offered in smartphones like Galaxy Z Fold, Fold 2, Galaxy Tab S7 and Tab S7 Plus. Apart from this, the new update will bring features like dual preview and rear cam selfie in the Galaxy fold. According to the report, firstly this update will be released for the company's Galaxy S and Galaxy Note series.