new Delhi

A good news has come amidst the increasing demand for dual screen smartphones, that Microsoft has launched its dual screen phone
Microsoft surface duo
Has drastically reduced the price of Microsoft has cut the price of this smart phone less tablet by about Rs 15,000, which has reduced the price of this phone significantly and it is considered as a best deal for those buying dual screen smartphones.
read this also- Bumper discounts on these cool smartphones even after Amazon sale ends
Know the price of both variants
Microsoft has reduced the price of the 6GB + 128 GB storage variant of the Surface Duo smartphone from $ 1399 i.e. Rs 1,03,293 to Rs 88,527. At the same time, the price of 6GB + 256 GB variant has been reduced from $ 1499 i.e. Rs 1,10,677 to Rs 95,910. The price reduction is according to the American currency, it is believed that in India Microsoft surface duo Prices will definitely fall.
read this also- Vi's bumper offer, 100 GB data for 56 days on this special recharge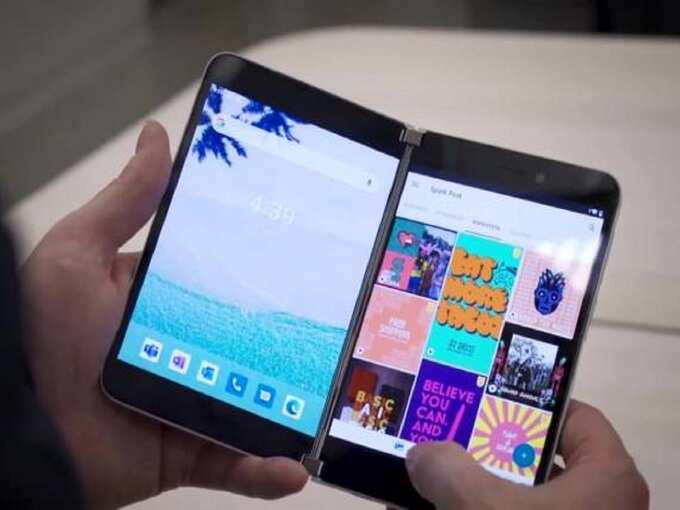 If the price of Microsoft Surface Duo decreased in India too, what will be better news for those buying dual screen smartphones, that they will get a dual screen smartphone of a very popular company like Microsoft for less than 90 thousand rupees, which is available with the phone as well as tablet. Can also be used as a.
read this also- Realme's cool smartwatch will be launched on this day with the features you want
Learn the features of Microsoft Surface Duo
When you fully open the Microsoft Surface Duo with 5.6-inch PixelSense AMOLED screen, its screen size becomes 8.1 inches. Based on Android 10 operating system, this dual screen phone has a Qualcomm SM8150 Snapdragon 855 processor which is quite updated.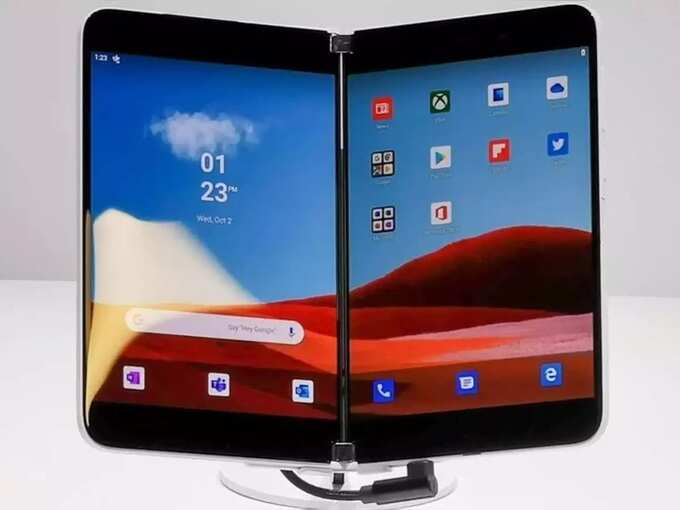 This phone with 11 megapixel single camera can also shoot 4k video. The Microsoft Duo has a 3577 mAh battery that supports 18 W fast charging. According to the price, the feature of this phone is not as attractive and the news about its chances of breaking the screen is also coming.