Yoga is the basic mantra of fitness not only in the country, but for millions of people around the world. In the last few years, the popularity of yoga has spread all over the world. Not only Bollywood, but many celebrities of Hollywood also believe that their life is incomplete without yoga. By the way, there are one-on-one in Bollywood, who can easily perform even the most difficult yoga poses. But today on the occasion of International Yoga Day on 21st June 2022, 5 celebs who have not only kept themselves fit on the strength of yoga, but have also overcome aging.

Kareena Kapoor Khan


Kareena Kapoor Khan is 41 years old. She is the mother of Taimur and Jahangir. Kareena is one of those actresses who have always given priority to fitness. Yoga is one of the ways in which Kareena, who started the trend of size zero in Bollywood, reduced the increased weight after pregnancy. Kareena Kapoor does yoga every day. She does other exercises as well, but she herself says that yoga has boosted her confidence even during her pregnancy days. She says that doing yoga not only keeps the body flexible, but also gives inner happiness.

Malaika Arora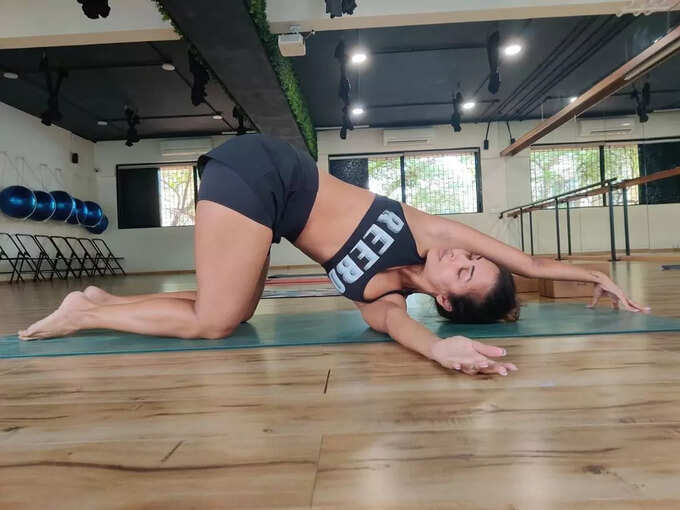 Malaika Arora is 48 years old. But seeing them, hardly anyone can guess this. Malaika is also one of those celebrities who not only do yoga herself, but also encourage others to practice it. Malaika Arora runs a series on social media for this and tells how to do difficult yoga asanas. You must have seen Malaika's yoga videos. She herself practices yoga for at least 1 hour every day.
shilpa shetty
Shilpa Shetty is 47 years old. Shilpa is one of those celebs who first adopted yoga. While she has practiced yoga on stage with yoga guru Baba Ramdev on Yoga Day, she has already started classes in her yoga videos in the DVD era before OTT and Instagram. Shilpa Shetty still keeps sharing a series of videos on yoga on Instagram.
Bipasa Basu
Like Shilpa Shetty, Bipasha Basu too has been making, sharing videos on yoga since its inception. 43-year-old Bipasha Basu may be away from films these days, but she still does yoga fiercely to keep herself fit. Bipasha believes that by doing yoga regularly, you are not only able to control your weight, but you do not have any breathing problem. The flexibility of the body is also maintained.
Dia Mirza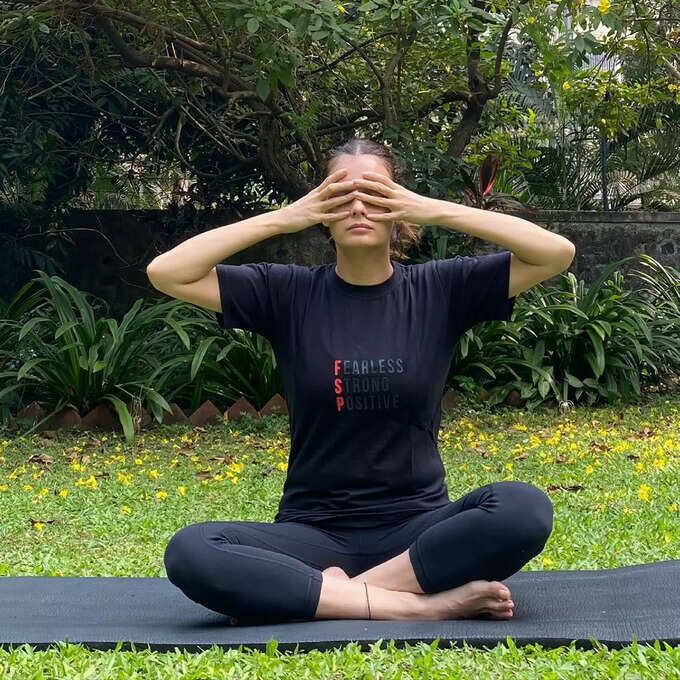 The 5th name in this list is of Dia Mirza. Diya is 40 years old. He has a great love for the environment. She is a natural beauty and it is reflected in her pictures. Dia Mirza not only advocates for sustainable living, but she also inspires her fans a lot to do yoga. Diya herself does yoga every day and considers it the biggest part of her fitness.
Get more latest news updates on Entertainment