The 1996 film 'Raja Hindustani' was a blockbuster. Not only the pairing of Karisma Kapoor and Aamir Khan was liked in the film, but their magical chemistry was also discussed a lot. From story to scene, location and songs were well liked. But 'Raja Hindustani' is also remembered for Karisma Kapoor and Aamir Khan's kissing scene. The same kissing scene, due to which even Juhi Chawla, Pooja Bhatt and Aishwarya Rai turned down the offer of 'Raja Hindustani'. The shooting of this scene lasted for about 3 days.

In Throwback Thursday, we are going to tell you some funny things related to this kissing scene of 'Raja Hindustani'. What problems Karisma and Aamir had to face during the shooting of this scene, we are also telling about it here.

View this post on Instagram
Read: Why Karisma Kapoor's career ended? There was a dirty fight with 7 actresses from Divya Bharti to Raveena Tandon

From Juhi Chawla to Aishwarya had refused
After the refusal of Juhi Chawla and Aishwarya Rai, Karisma Kapoor's entry in 'Raja Hindustani' got her immense popularity. 'Raja Hindustani' was a hit as soon as it was released. The kissing scene of Aamir and Karisma was more than what was being discussed at that time. It became one of the longest kissing scenes in the history of Bollywood. Even today, when people talk about 'Raja Hindustani', this kissing scene is first discussed.
View this post on Instagram
View this post on Instagram

Read: 30 years ago there was a dirty fight between Karisma Kapoor and Pooja Bhatt, Alia's sister and sister-in-law started insulting the parents
Karisma told kissing scene 'tiring', this was the reason
But this kissing scene was very 'tiring' for Karisma Kapoor. He disclosed this in Rajiv Masand's show. Talking about this scene of 'Raja Hindustani', Karisma Kapoor said that she had shot it in a very difficult situation. Karisma Kapoor had said, 'People still talk about that kiss scene in such a way that Oh Woh Wala Kiss and Yeh Woh, but we know what we went through during its shoot that lasted for 3 days. In February, we were shooting in Ooty and we wondered when this kissing scene was ending.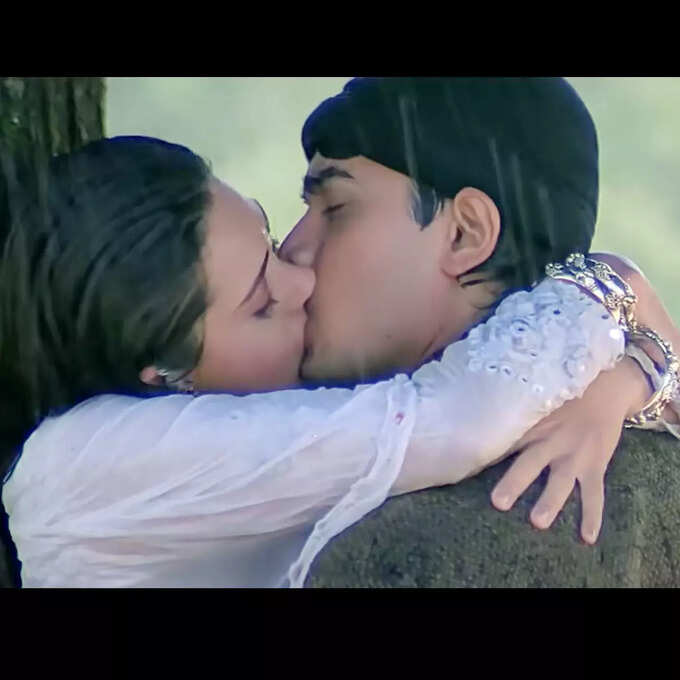 Shoot from morning till evening in scorching cold
Karishma had told that due to the scorching cold, it was very difficult to shoot that scene. Regarding this, Karishma had said, 'It was heart-wrenching cold. The storm fans were running and the water was too cold. In such a situation, we used to shoot from 7 in the morning to 6 in the evening. He used to tremble even in the middle of the shot.

This was the story of 'Raja Hindustani'
'Raja Hindustani' was directed by Dharmesh Darshan. The story of the film was about an auto taxi driver who falls in love with a girl from a rich family. Many stars including Archana Puran Singh, Suresh Oberoi, Mohnish Behl, Johnny Lever, Navneet Nishan and Kunal Kemmu were seen in this film.