South actor Vijay Deverakonda is in the headlines these days for his film 'Liger'. She is also going to make her Bollywood debut with this film. Along with this movie, people are eager to know for which actress Vijay's heart beats. Even when Vijay appeared on Karan Johar's chat show 'Koffee With Karan 7', he was questioned many times about the relationship status, but he refused to answer it. However, despite this, Vijay's name is associated with South actress Rashmika Mandanna. Both have also worked together in two films, in which their bonding and chemistry were well received by the people. Recently, in an event, Vijay said something for Rashmika that the actress turned red with shame in front of everyone. This video is covered on social media.

Vijay Deverakonda recently attended a promotional event of Rashmika Mandanna and Dulquer Salmaan's film Sita Ramam. In this event, Vijay Deverakonda called Rashmika beautiful in front of everyone. Hearing this, the actress started blushing. This video of him is being liked a lot.

Vijay Deverakonda: Wearing slippers, Vijay Deverakonda traveled in a local train, took a nap in Ananya Pandey's lap
Vijay said this in front of everyone
View this post on Instagram

In this video, Vijay Deverakonda stands on the stage and says in the gathering, 'Whenever I take your name, people start giggling. Dont know why?' Hearing this, Rashmika (Rashmika Mandanna) chirps with joy and also turns red with shame.
Said we are good friends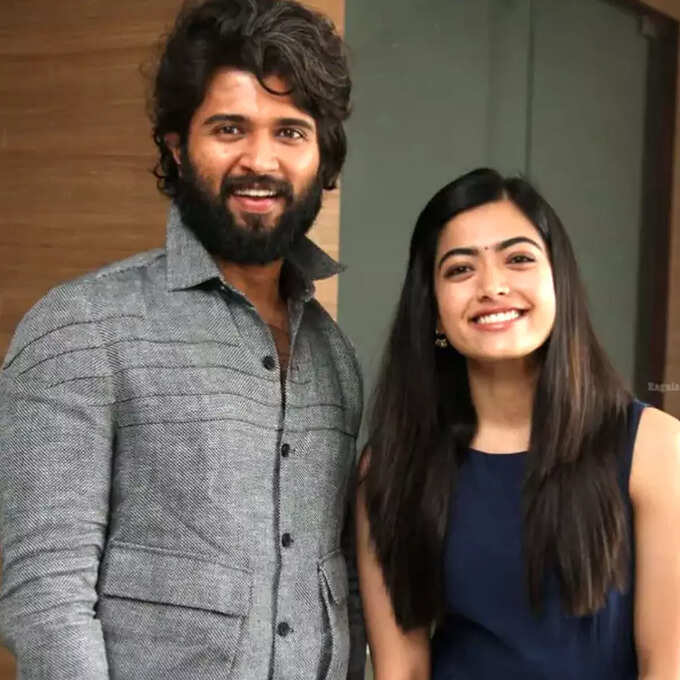 Vijay Deverakonda recently came as a guest on Karan Johar's chat show 'Koffee With Karan 7'. At that time, when asked about the relationship with Rashmika Mandanna, he said that he is only good friends. Ananya Pandey, who was with him, thought that both were dating.

Vijay Deverakonda: Seeing Vijay Deverakonda in Mumbai, the crowd became uncontrollable, the female fan fainted, the event had to be canceled
worked together in two films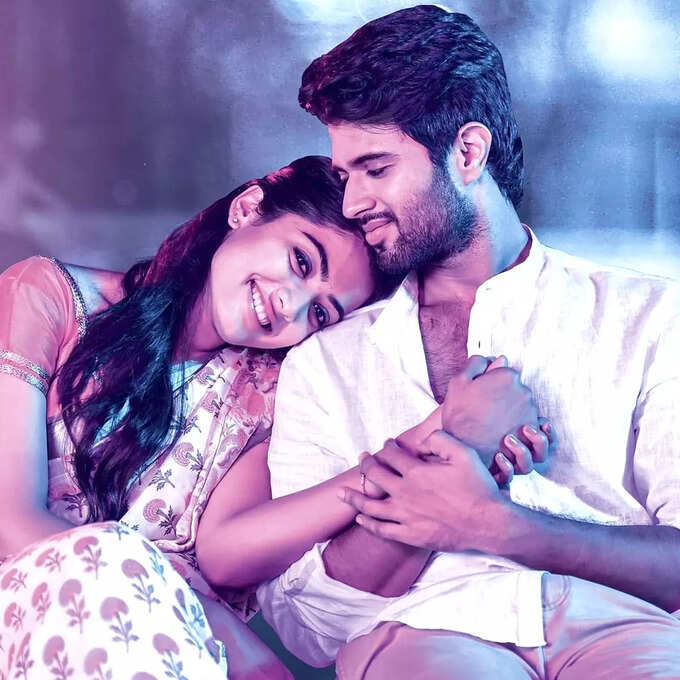 Vijay and Rashmika have worked together in only two films, but their onscreen chemistry won everyone's heart. He acted in Telugu Movie 'Geeta Govindam' and 'Dear Comrade'. Since then their affair is being discussed. However, both have categorically denied it.

Get the more news about Entertainment