'Fall are Shahshawar in Maidan-e-Jung' is coming. About 50 years ago this picture was taken on the set of a film. Who knew then that this child sitting on Mala Sinha's lap would one day become a hero and set an example for those who fail and give up. This child sitting on Mala Sinha's lap is actually actor Bobby Deol.

Bobby Deol – Story of Arsh from floor
In Monday Motivation, know how Bobby Deol handled himself even after falling and started being counted among the top stars of Bollywood. There was a time in Bobby Deol's career when his films continued to beat for many years and he drowned himself in alcohol. Then even Bobby Deol would not know that in the coming times, he would become a 'Nirmal Baba' and gain stardom again.

Bobby Deol Wife: Bobby Deol Embarrassed Over Wife Tanya's Attitude? Criticism on social media, watch video
50 years old picture, Bobby was a child artist
Dharmendra shared this picture in the year 2020 when the second season of son Bobby Deol's web series 'Ashram' was about to be released. By sharing this picture, he had sought blessings and blessings from Mala Sinha for Bobby. Dharmendra and Mala Sinha had worked together in films like 'Lalkar', 'Anpadha', 'Aankhen' and 'Pooja Ke Phool'. Along with Dharmendra, his son Bobby also used to go to the sets of films. This picture was taken during that time.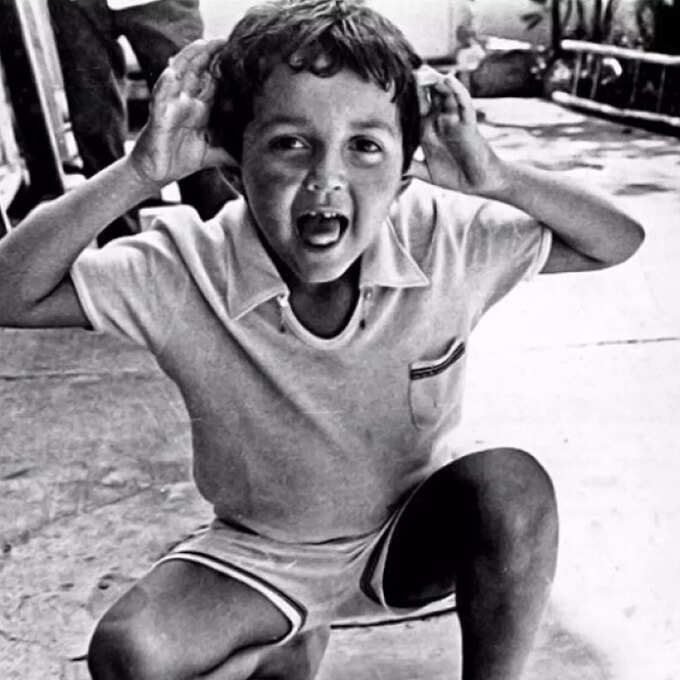 Stardom with 'Barsaat', Bobby Deol got the award for his debut
Bobby Deol may have been young then, but had inherited his acting skills from his father. That's why he worked as a child artist in Papa Dharmendra's film 'Dharamveer'. After this, Bobby Deol grew up and debuted as a hero with the film 'Barsaat' in 1995. Bobby Deol was highly praised in this film and he also got the Filmfare Best Male Debut Award. From the very first film, Bobby Deol proved that he would prove to be a long race horse.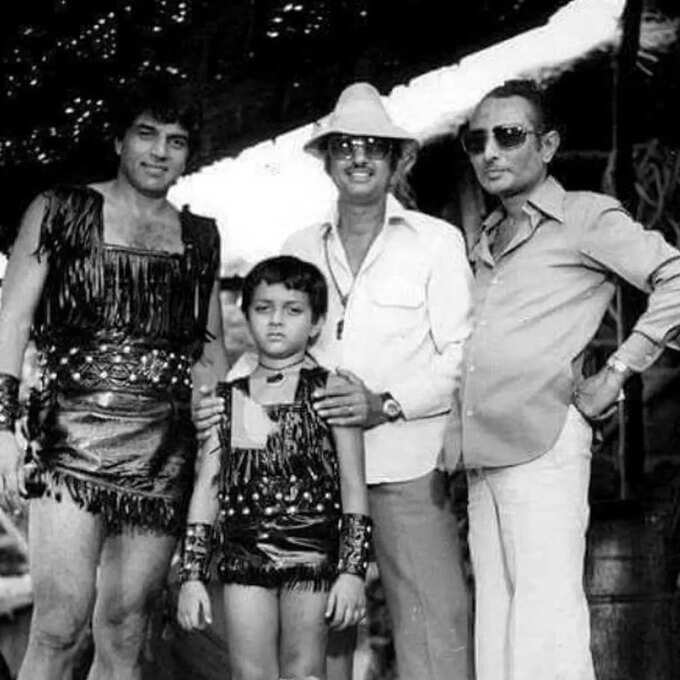 Dharmendra: Dharmendra's 'Khalli Balli' to release in September, this horror comedy will tickle along with scare
Bobby Deol then went on to play out-of-the-box characters in films like 'Gupta: The Hidden Truth', 'Humraaz' and 'Soldier' ​​and surprised everyone. Bobby Deol became a star on sight. Bobby Deol worked in action thrillers to romantic and masala films in his early career and surprised everyone every time. Everyone started feeling that now Bobby Deol has become the top star. His films were doing well at the box office.

When Bobby's films started beating, he was in alcohol and depression
There also came a time when Bobby Deol's films started hitting the box office and he drowned himself in alcohol. Bobby Deol stopped getting work. They felt as if everything was over. This phase started in 1999 with the film 'Kareeb'. Since then, many consecutive films of Bobby Deol flopped. These include 'Chor Machaye Shor', 'Thank You', 'Vaada Raha', 'Humko Tumse Pyaar Hai', 'Jhoom Barabar Jhoom', 'Shaka Laka Boom Boom', 'Ninhe Jaisalmer', 'Kismat', 'Players' and There are many films like 'Naqab' included.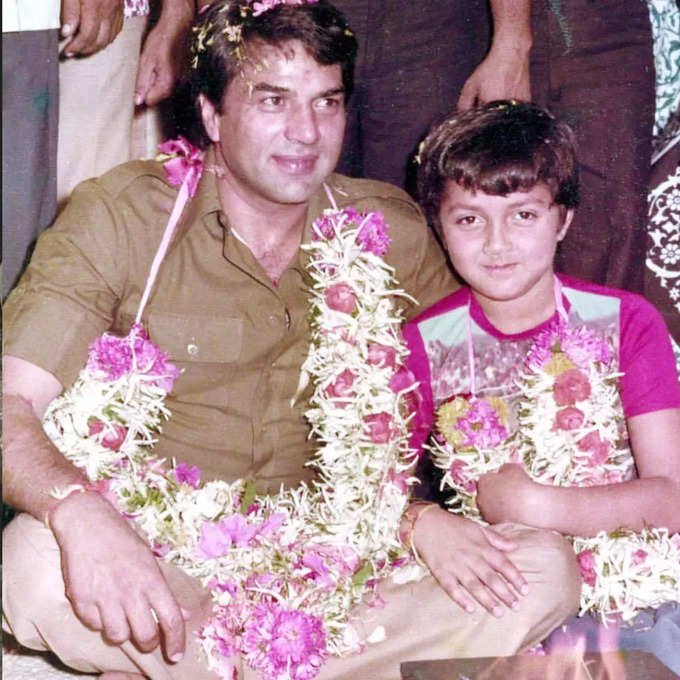 Bobby Deol took a break of 4 years, worked on himself
Bobby Deol's flop journey continued till 2017. Bobby Deol had told in an interview how he went into depression due to continuous flops and career downfalls. If Bobby Deol was in the situation at that time, had someone else been there, he would have been lost in oblivion. But Bobby Deol had the courage. Between depression and alcohol addiction, he was struggling to find work. He was determined that either he would get the work and if he did not get it, he would ruin himself. Then wife Tanya became a big support for Bobby Deol. Bobby Deol decided to mend his situation and change completely.

Throwback Thursday: Dharmendra's condition was bad in the honeymoon scene with Mala Sinha, his face turned red.
Back in 2017, 'Race 3' changed lives
Bobby Deol took a four-year break from films after the 2013 film 'Yamla Pagla Deewana' and started working on himself. He worked on his shortcomings. Bobby Deol returned with double the confidence and guts in 2017 with the film 'Poster Boys'. Salman Khan gave her a chance in the film 'Race 3'. Even though the film was beaten, it made Bobby Deol stand out in the industry once again. There was discussion everywhere that now Bobby Deol is back.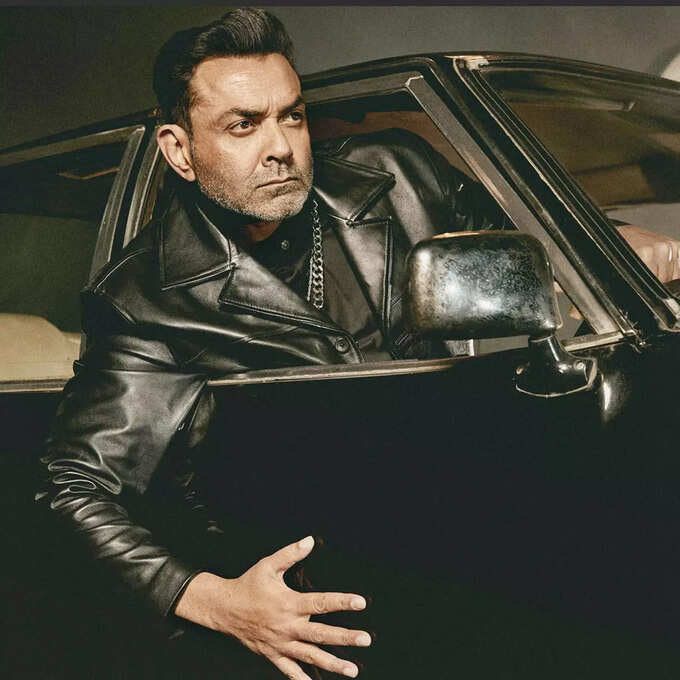 Bobby Deol got stardom in the second innings
Once Bobby Deol got a line of films. He appeared in the film 'Housefull 4' in 2019, which was a hit. This multistarrer film had earned close to 200 crores at the box office then. While Bobby Deol's second innings had started on the big screen, he created panic in the world of OTT. Bobby Deol stunned everyone by becoming Nirmal Baba in films like Class of 83, 'Love Hostel' as well as 'Ashram'.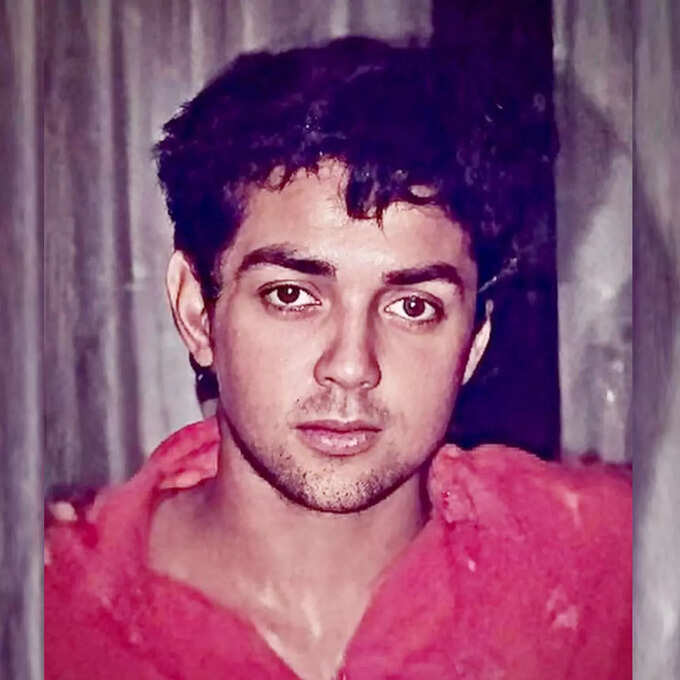 Bobby Deol left no stone unturned to become 'Nirmal Baba'. He worked on everything from body language to physical transformation. The way Bobby Deol made a strong start to the second innings and again made himself one of the top stars, it is really inspiring.

Get the more news about Entertainment