American actress and comedian Jennifer Coolidge is 60 years old. At the age of 38, she appeared in the popular American adult comedy franchise film 'American Pie'. Jennifer played the role of a mother in the film who forms a physical relationship with her son's friend. Jennifer has now made such a disclosure, after hearing which there is a hue and cry everywhere. The actress has said that due to that film, there was a lot of sexual action in her personal life as well. According to Jennifer, she has had sex with more than 200 people and it was all because of the movie 'American Pie'.

In an interview with Variety Magazine, Jennifer Coolidge has confessed to having sex with 200 people. She says, 'There were many benefits to doing that film. I played a MILF in American Pie and this led to a lot of sexual action in my life. One of the many advantages of doing that film was that I had sexual relations with 200 people. Had this film not come, I might not have been able to do it.

American Pie released in 1999 earned 1800 crores
Jennifer Coolidge played Stifler's mother in American Pie. The film was released in 1999 and then it did more than Rs 1800 crore business at the box office. Jennifer Coolidge was also highly appreciated for her role in the 2021 series 'White Lotus'. In this, she also got her first nomination at the Emmy Award for the role of Tanya McQuaid.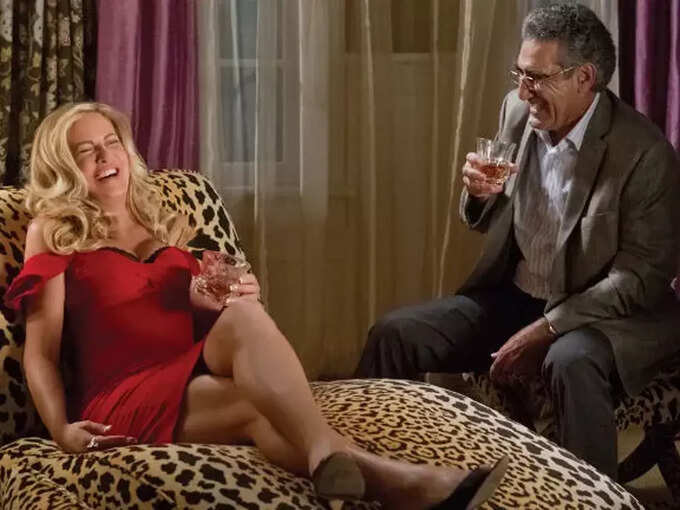 'I faced all that for 10 years, then the fear was over'
Recalling the early days of her career in an interview given to the magazine, Jennifer said, 'During that period for about 10 years, I was rejected in many auditions. To be honest, my fear was gone. I understood that I had nothing to lose. But when I got a job in American Pie, my life changed.
Jennifer is also a social worker
Jennifer Coolidge further says, 'I have found some very good friends in life. I have done some really good work. Born in Boston, Jennifer has dated comedian Chris Catton. Apart from acting and comedy, he is also a social worker. Jennifer fights for the welfare of the homeless animals. She is also very much in the news for supporting the AIDS campaign and supporting the LGBTQ community.

Get the more news about Entertainment