These four children seen in this video are the children of a superstar who ruled Bollywood. This one special reason of these star kids is making headlines at the moment. Actually, he had taken a photo in childhood and now after 23 years once again he has clicked his picture in the same pose. This little girl, who was earlier seen in the lap of her elder brother, has now grown very big and equally beautiful, in front of whom the big actresses of the industry are also seen faded. Come, know who are these star kids and what is the name of this girl who is seen in her brother's lap.

View this post on Instagram

These four children of the superstar have grown up
These four children seen in this video are the children of a brilliant actor who was a superstar of the 90s, who has given many great films to Bollywood. These children of this superstar have grown up now and their daughter is very beautiful and also very active on social media. She may not have entered films as a lead actress like the rest of the star kids, but she is quite popular on social media and often posts her glamorous pictures. In these pictures, she beats not only star kids but also many big Bollywood actresses.
parents gave a lot of love
This girl is none other than Dishani Chakraborty, daughter of veteran superstar Mithun Chakraborty. These three boys, who are seen with Dishani, are the sons of Mithun Chakraborty. Mithun is married to Bollywood actress Yogita Bali, with whom he has four children, Mahaakshay Chakraborty, Namashi Chakraborty and Ushmeya Chakraborty, besides Dishani Chakraborty.
Adopted daughter is Dishani
However, Dishani is Mithun's adopted daughter and not only her parents but also the darling of her three brothers. It is said that Mathun Dishani was abandoned by her biological parents in a pile of garbage and then this news appeared in the newspaper. Mithun Chakraborty got restless when he came to know about this and brought this girl to his house after paperwork. She named this little girl as Dishani and now she too wants to follow in the footsteps of her father and is dreaming of becoming an actress.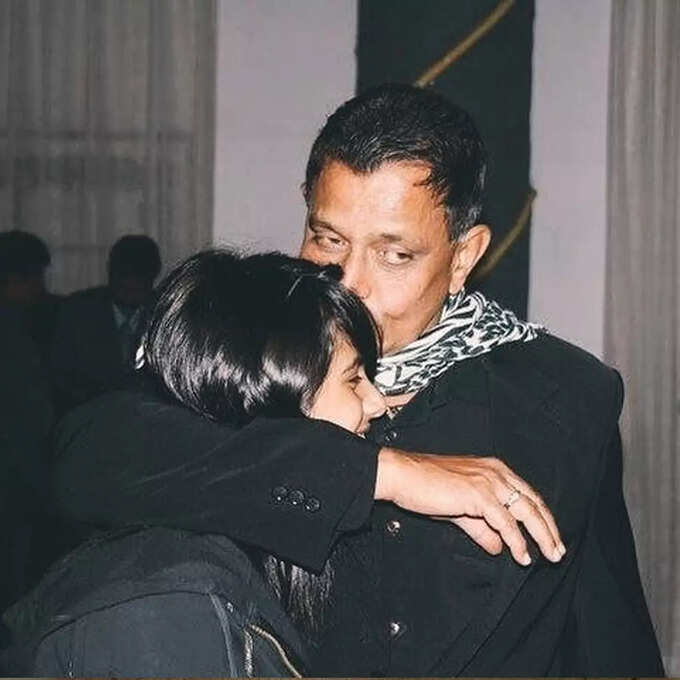 View this post on Instagram

Has appeared in short films
Dishani wants to make a career in the acting field and she is also doing an acting course from California. It is said that Mithun and Yogita have given more love to their beloved daughter than their sons. Dishani often posts her glamorous pictures with her friends too. Dishani is a huge fan of Salman Khan. Dishani made her acting debut in the year 2017 with the short film 'Holy Smoke', which was directed by her elder brother Ushmay Chakraborty. After this, Dishani was seen in another short film, named 'Underpass'.

Get the more news about Entertainment