In Throwback Thursday, we are going to tell you about the feud between Akshay Kumar and Vivek Mushran, due to which 'Khiladi Kumar' left the film, for which Shahrukh Khan and Salman even expressed their desire. had gone.

Today Akshay Kumar is counted among the highest earning stars of Bollywood. He charges crores for a film. Akshay himself also believes that he has worked hard day and night, shed blood and sweat to earn whatever money he has today. But there was a time when he clashed with Vivek Mushran over credit and stardom. The fight had reached such an extent that Akshay Kumar left the film itself.

Producer Harish Shah revealed in the book
Producer Harish Shah has told about this incident in his book 'Tryst With Films'. Akshay Kumar started his acting career in 1991 with the film 'Saugandh'. As soon as the film was released, discussions of Akshay Kumar started happening everywhere. At the same time, Vivek Mushran was also waiting for the release of his debut film 'Saudagar'. Harish Shah signed Vivek Mushran opposite Manisha Koirala for his film. While Akshay was taken for the parallel lead. But Akshay clashed over the credits calling himself a senior.

Vivek Agnihotri's sharp words on Akshay Kumar, said – was compulsively praised 'The Kashmir Files'
Akshay got a side role in Vivek Mushran's lead role
This time, Harish Shah has written in his book, 'We had signed Hema Malini in the role of Dilip Kumar Sahab's wife in the film. Vivek Mushran and Manisha Koirala were in the lead roles at that time in Subhash Ghai's film 'Saudagar'. I also signed him for my film. I had signed Akshay Kumar as the parallel lead. We had signed many more actors. But Akshay wanted his name to appear before Vivek Mushran in the credits.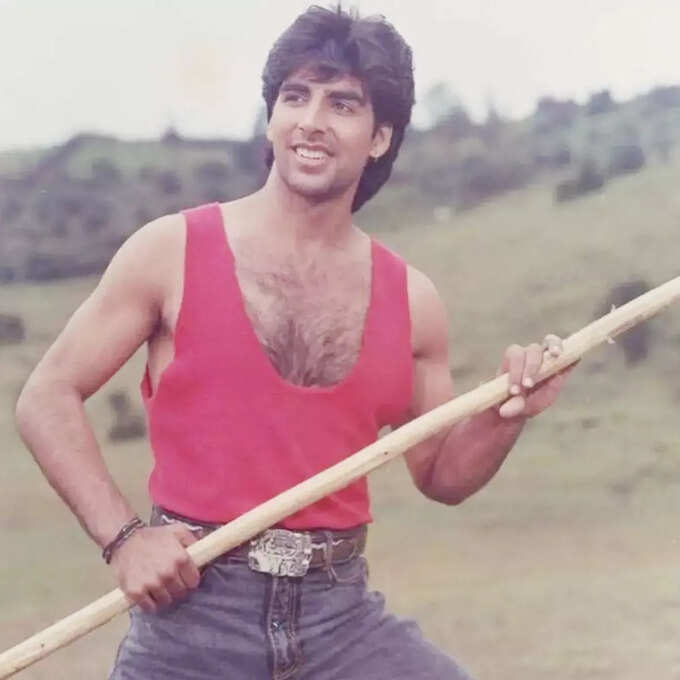 Akshay asked for credit before Vivek Mushran, left the film on the fight
Harish Shah further wrote, 'Akshay's film was released while Vivek Mushran was waiting for the release of his debut film. That's why he wanted Vivek to come before Mushran in the credit list of the film. But Vivek Mushran did not agree for this. I also tried to convince him not to make credit an issue, but Akshay did not agree. Akshay left the film when Vivek Mushran's secretary refused. Interestingly, it was only in 1991 that Akshay's film 'Saugandh' was released and in the same year also Vivek Mushran's 'Saudagar'. 'Saudagar' made Vivek Mushran a star. Their discussions started happening everywhere.
View this post on Instagram

Shahrukh had arrived for the role, pleaded with Dilip Kumar
Harish Shah told in this book that after Akshay left the film, Shah Rukh Khan came to his office and expressed his desire to work in that film. But then Dilip Kumar announced that he is making a film called Kalinga. In that he signed Shahrukh Khan. In this affair, Shahrukh also left Harish Shah's film. According to Harish Shah, he went to Dilip Kumar and pleaded that he should not direct the film now but work in his film, otherwise he will get stuck. But Dilip Kumar returned Harish Shah from the house saying that he should leave him for two years.
View this post on Instagram

When I went to Salman, I got the answer – first complete the script
After this Harish Shah went to Salman Khan as he had to complete the film. By that time, Salman had become an overnight star with 'Maine Pyaar Kiya'. But Salman asked him to complete the script first and then tell. But Harish Shah never completed that story again nor could the film be made. At the same time, Salman became the big star of Shahrukh and Akshay Kumar. He got a line of film offers.

Where is Vivek Mushran now?
Vivek Mushran also did many more films, but he could not get the same stardom as he got in 'Saudagar'. Vivek Mushran did dozens of films, but longed for a hit film and recognition as a hero. In 2011, Vivek Mushran turned to TV. He did a few TV shows including 'Parvarish – Kuch Khatti Aur Meethi'. Recently he appeared in the web series 'My'.