The issue of the demolition of idols is raging in AP politics. With the political color fading to a series of events .. The discussion in today's political circles is that the respective political parties are trying to forget this issue profitably. It is becoming clear that the ruling and opposition parties as a whole are firing bullets of words .. opening up to religious politics .. making plans to incite religious hatred among the peaceful AP.
There is a big conspiracy behind the destruction of these statues at the moment. Shri Reddy. At this juncture, Shri Reddy made interesting remarks to Pawan Kalyan addressed to his fans.
I put this live .. to say that this is a conspiracy to target Jagan Gari is the destruction of these idols. It certainly has nothing to do with YSRCP. That he is a Christian is the work done by degenerate politicians to sprinkle mud.
If you were born a saleswoman .. If you are really a man hit directly. Hit the pics directly. Then it became clear .. who is Magado. About YS Rajasekhar .. About Chandrababu .. Or just for Lokesh .. How can the idols of God be destroyed? Will the chariots burn ?? If you get mental, inject anything and die. Will you kill us with your madness?
I am not talking politics. I opened my mouth today to defend Hinduism. Back then I unzipped my clothes on the road for girls. A lot of people looked to make me crap. Dharma stood up and fought. Hinduism says not to sin. But the words are saying sadly .. keep doing. It is in Hinduism to respect marriage as well. That is not the case.
Everyone cursed Pawan .. Pawan Kalyan They say swearing at my mother .. I want to clarify the purpose for which the word came analci. Even after that I was targeted .. made vile comments. Now I still want God to give them a good mind. Especially if you want to give the girl the mindset to respect. Justice will always be done to those who practice righteousness.
This is political drama. Religions have now been brought to the fore when all their weapons are gone. The plan was to provoke the Hindus to destroy a political leader. Because pics are so Christian. Is there a castina burra ..? Is man born by birth ?? Do you do such crazy things ?? Do you do such heinous things in politics even after reaching this age? .. This is a complete political conspiracy to target Jagan Mohan Reddy ', said Shri Reddy in shocking comments.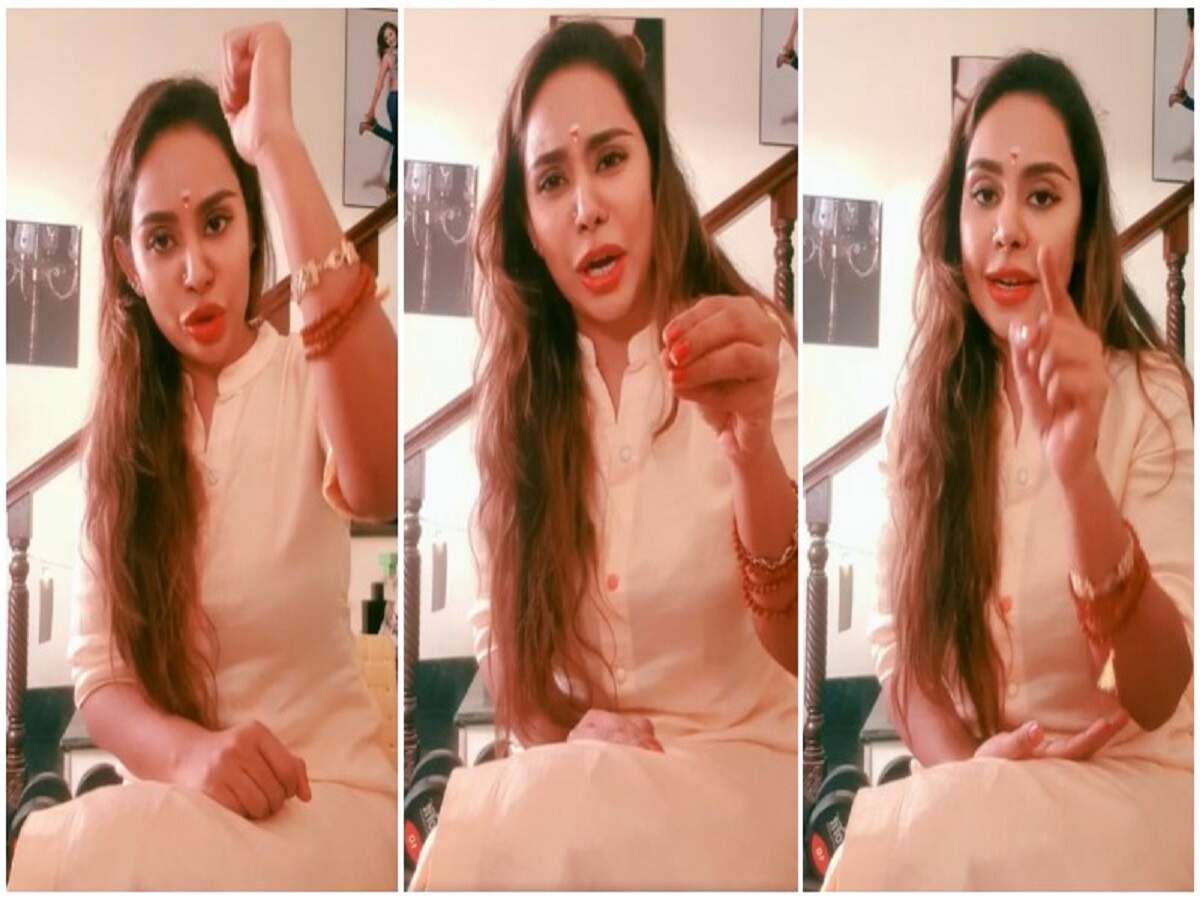 Ramateertham: The destruction of idols in AP is on the Hindus. Srireddy sensational video