ని His name is Ghattamaneni Krishna .. but for the movie audience he is a superstar As a hero, director and producer, he gained unwavering popularity in the 1970s and '80s. Prior to 1964, he played minor roles in several films, including Honey Minds and Spy 116. Padmalaya was founded in 1970 and has made several successful films. He also made 16 films as a director. However, at a time when NTR continues to be the top hero in the movie industry, Krishna would be incensed if he was named. Krishna starrer 'Kanchu Kavacham' got into trouble due to his angry action on NTR. During the release of the film, the police unanimously imposed Section 144. Let us know this in detail ..
Also Read: Venkatesh has paid Rs. 14 crore loss .. Producer who told shocking news
Krishna starred in 11 films in 1984, including the blockbuster Mundadugu. It features films like Chief Minister, mercenary son-in-law, thieves baboy. The bronze armor released in the same year was the highlight of Krishna's career. Nandigama Ramalingeswara Rao, who is very fond of Krishna Garante, has planned to shoot a film with him which is full of Navrasa. For this, three writers Satyanand, Satyamoorthy and Maharathi have prepared a story together. Ramalingeswara Rao and Krishna liked this story 'If bronze'Prepared to make a film under the name.
Also Read: I was called 'Genelia's husband' .. Ego hurt: Ritesh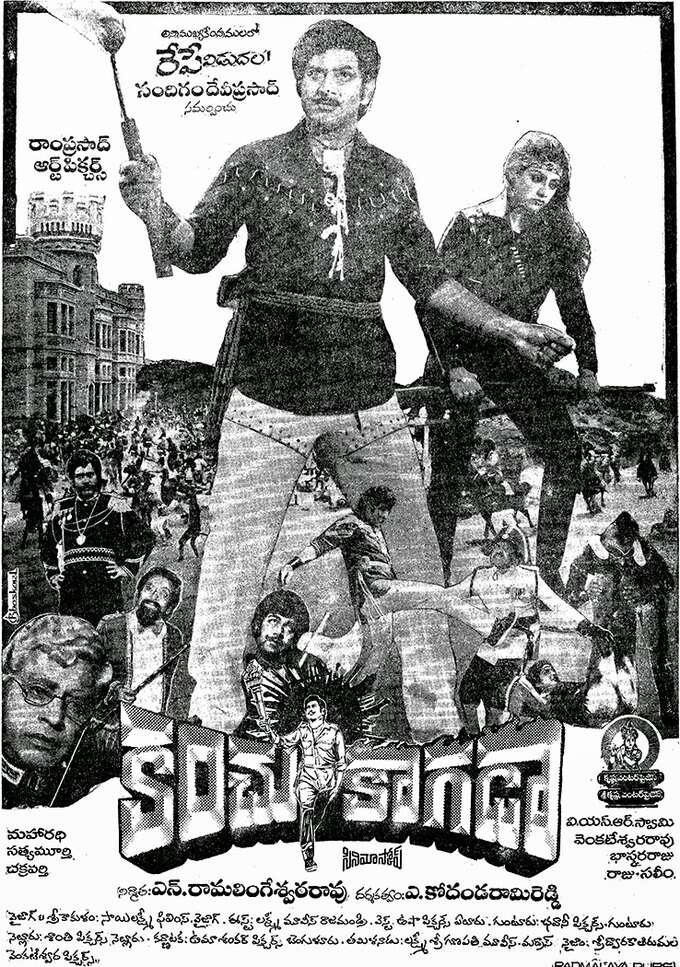 On May 31, 1984, during the celebrations of Krishna's 42nd birthday, film shooting started at Vahini Studio amidst a fan frenzy. In August 1984, NT Rama Rao was ousted as Chief Minister and Nadendla Bhaskar Rao became the Chief Minister. On this occasion, Krishna made an announcement in a newspaper congratulating Nadendla Bhaskar Rao. With this, NTR fans and Telugudesam party activists condemned the statement and went to the theater showing the movie Kotaigadu and destroyed the furniture. Producer Dundee has postponed the release of another film starring Krishna, 'Dongalu Baboy Dongalu'.
Also Read: Mafia touch for 'Fighter' … Bollywood star in the role of Vijay's father!
Producer Ramalingeswara Rao did not back down though the distributor advised him to postpone the film 'Kanchu Kagada'. The film was released on September 28, 1984. Police have been enforcing Section 144 at the Yuvraj Theater in Vijayawada on suspicion of attacking theaters and monitoring the peace. The imposition of Section 144 by the police for the release of 'Kanchu Kagada' starring superstar Krishna became a sensation at the time.
Also Read: No heroes found despite the hit … Maruti made a shocking decision!