Young Rebel Star
Prabhas
Committed to huge movies in a row. After Bahubali, the pan-India star did not get the expected result with Saho movie once again. To this extent, Prabhas is already in the process of completing the shooting of 'Radhe Shyam'.
Adipurush
'Coming on the sets. It is against this backdrop that the makers are making Bollywood actors part of Prabhas' films.
Bollywood beauty Deepika Padukone has already been confirmed as the heroine opposite Nag Ashwin in a new film to be directed by Prabhas. Now the 'Adipurush' team is also going to do the same. As this is Prabhas' first direct Hindi film, there are huge hopes for this film in the Bee Town community as well. With this, it seems that the producers of the film, who thought that having a Bollywood heroine in the film would be a plus, have finalized the work. She was also offered a hefty remuneration for this.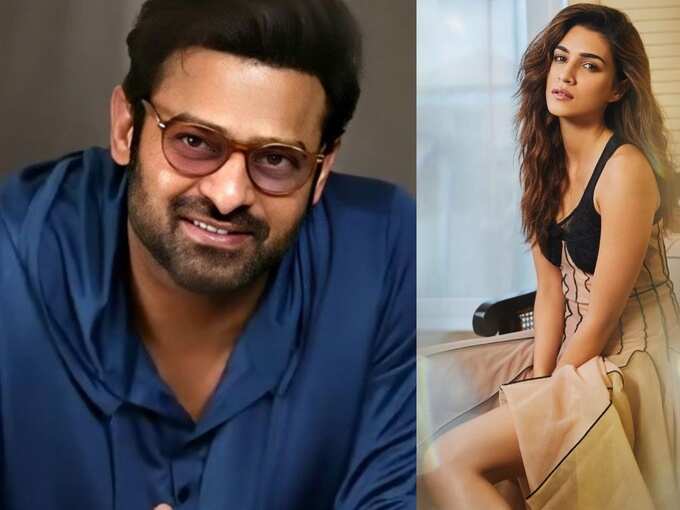 Prabhas will be seen in the role of Ramu in this movie which will be directed by Bollywood director Om Routh. Bollywood actor Saif Ali Khan is going to play the role of Ravana. With this, the unit started searching for the role of Sita and first came to know that Kirti Suresh's name was being considered. Although the names of Anushka and Kiara Advani were heard after that, credible sources said that Kriti eventually turned to Sunan.
Coming as the 22nd film in Prabhas' career, 'Adipurush' is going to be released in Hindi, Telugu, Tamil, Kannada and Malayalam. The fact that Prabhas will be playing the role of Ramu in the film has created anxiety among his fans. The makers plan to start shooting the movie in early 2021 and release it in early 2022.