Kannada Beauty
Radiative forcing
Growing up as a star heroine in the South. Rashmika, who was introduced to the silver screen with the Kannada movie 'Kirik Party', tied the Kannada audience with her first film. After that he greeted the Telugu audience with the movie 'Chalo'. In 'Geetha Govindam', Vijay is best known for his role opposite Devarakonda. Rashmi's name changed with this movie. She got a good following in Youth. 'Devadas', 'Dear Comrade', 'Sarileru Nikevvaru', 'Bhishma' .. Rashmika's range has increased with a series of huge films like this.
Rashmika is also making her debut in Tamil and Hindi cinema this year. Rashmika, who is introducing herself to Kollywood through Karti 'Sultan', is making her Bollywood debut with 'Mission Majnu'. Rashmika is going to play opposite Siddharth Malhotra in this film. In Telugu, Allu Arjun is playing Rashmika in 'Pushpa'. Apart from these, there are many other films in the Rashmi line. They will be announced one by one. Telugu, Tamil, Kannada, Hindi .. Rashmika, who has become a busy artist in all languages, is earning with both hands.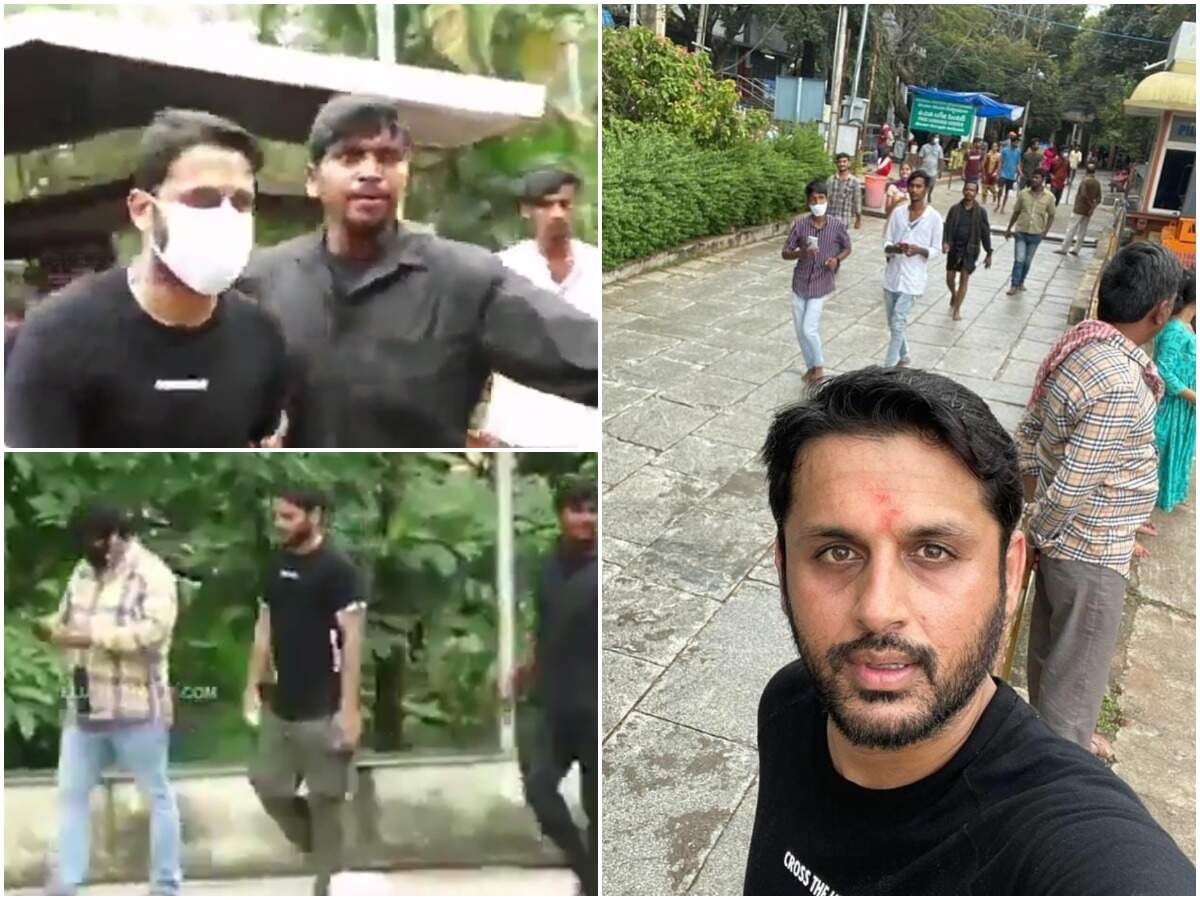 Nitin, the hero who climbed the hill on foot .. People competing for selfies
Rashmi introduced her new car to the fans to tell her what her earnings are at. Rashmika buys an expensive Range Rover luxury car in Hyderabad. Rashmika Mandana, who left Hyderabad for Mumbai on Wednesday, posed for the camera in front of a new car on her way to Shamshabad Airport from her home. Rashmika posted a photo on Instagram and gave an emotional message that all this was not due to the audience supporting her. He stated that he was forever indebted to the audience.
" Usually I don't show my belongings to anyone. I will keep my no. But, now I want to share this with you. Because you are also a part of my journey. I want you to know that. I never thought I would buy a car like this. But, today I am going to the airport in this car. So, I took two minutes to tell you what we achieved and took photos and shared them with you. Thank you for being a part of this journey. You love me equally .. You recognize my difficulty .. It would be happy with me if we were together like this. I love you. This is for you. I am really indebted, "Rashmika said in her message.