'Clap' is a film co-produced by Adi Pinchetti and Akanksha Singh with Sharwant Ram Creations and Ramanjaneyulu Jawwaji and M. Rajasekhar Reddy on the banner of Sri Shirdisai Movies. Big Print Pictures head I.B. Karthikeyan is submitting. Prithvi Aditya is the director of this film.
'Clap', which is shaping up to be an entertainer in a sports backdrop, is nearing the end of shooting. Shooting resumed in Chennai on Wednesday after the lockdown. The final schedule is currently underway. Hero Adi Pinchetti, key character Prakash Raj and others are filming scenes on the main cast. Wednesday Prakash Raj With the participation in the shooting the unit as a whole started the schedule very actively. Prakash had fun with the small children involved in the shooting.
Also Read: 'Jallikattu' nominated for Oscar .. Amitabh and Deepika films are pushed back into the race!
The producers said that the scenes were much better than expected so far and that they were filming key sports-based scenes for the story at a huge stadium in Chennai. As soon as the shooting is over, post-production work will be done and the film will be brought to the audience soon.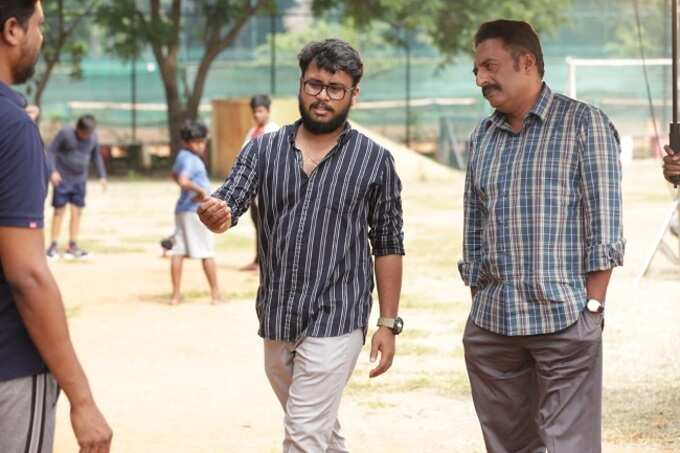 The film stars Krishna Kurup, Nazar, Ramdas and Brahmaji in other important roles. Maestro Ilayaraja composes the music. Praveen Kumar is providing the cinematography. Ragul Editor. Virabalan, S. Haribabu Art Directors. R. Shakti Saravanan is composing Fights. Dinesh is a master choreographer.