The actress made her debut as a TV presenter and gradually grew up to be a heroine on the iconic screen
Chitra
. With the loot of the palms of billions of people through the logo
VJ Chitra
The teaser of the movie 'Calls' starring has crossed one million views.
Than the native pronoun Pandian Stores Most people know umbilical cord. Pandian Stores is a TV drama series airing on Vijay TV from Monday, October 1, 2018 from Monday to Saturday at 8 pm. The Pandian Stores series, which has been running briskly to this day, has a large fan base.
Chitra, who played the role of Mulla in the serial, was found dead on December 9, 2020 at a private hotel in Nasarapet. The police subsequently arrested her husband Hemnath and imprisoned him.
The strange desire that came to Niveda Pethuraj after seeing Vijay Sethupathi
Meanwhile, the film crew released the poster of the movie 'Calls' starring Chitra. Directed by J. Sabaris, the film stars Chitra alongside Delhi Ganesh, Shadows Ravi, R. Sundarajan, Devadarshini, Vinodini Vaithiyanathan, Jeeva Ravi and Sriranjani. Tamim Ansari composed the music for the film, which was produced by Infinite Pictures.
The film crew released the first look of the film on December 13th and released the teaser on December 31st. Actress Chitra's demise has caused a great deal of consternation among fans and celebrities and there has been a lot of talk about Chitra's demise on social media.
Meanwhile, the teaser video starring Chitra has now garnered over 1 million views. 'Calls' has been shot in Thanjavur, Trichy, Chennai and Varanasi.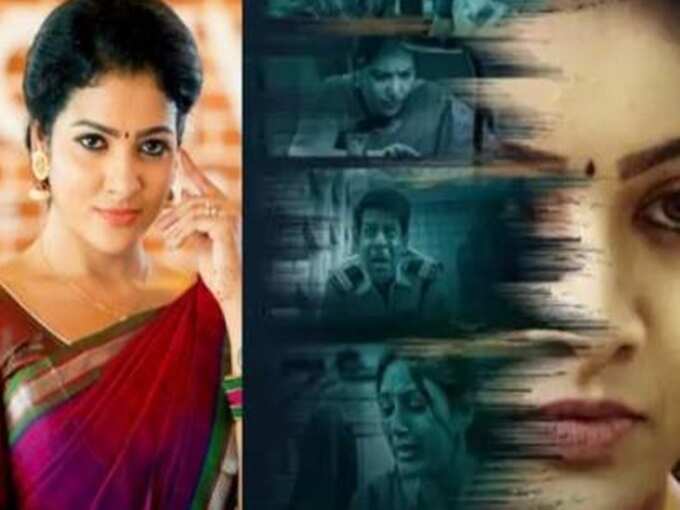 The director of the film, Sabarish, said, "Even though Vijay Sidhu is not with us now, people have given him the same support and love as he would have if he had."