Highlights:
The young man who tried to enter the actress' house
The actress' family was shocked by the abusive teenager at night
Ahana, daughter of famous actor Krishnakumar. A native of Kerala, he has acted in Tamil films including Vikram's Theivathirumagal Krishnakumar. He lives in Trivandrum with his family.
Last Sunday night at around 10 pm, a young man grabbed the door of Ahana's house and shook it. Then he climbed the wall and came towards the house. Seeing this, Ahana's 15-year-old sister Hansika ran from the first floor and locked the door of the house.
The person could not even try to open the door. He then sat on the veranda and listened to a loud song on his cell phone. Meanwhile, those in the house informed the police. Within 15 minutes of receiving the information, police arrived at Ahana's home and arrested the boy.
The investigation has revealed that his name is Akbar and he is an ardent fan of Ahana. He told police that he had come to see Ahana in person and ask her to marry him.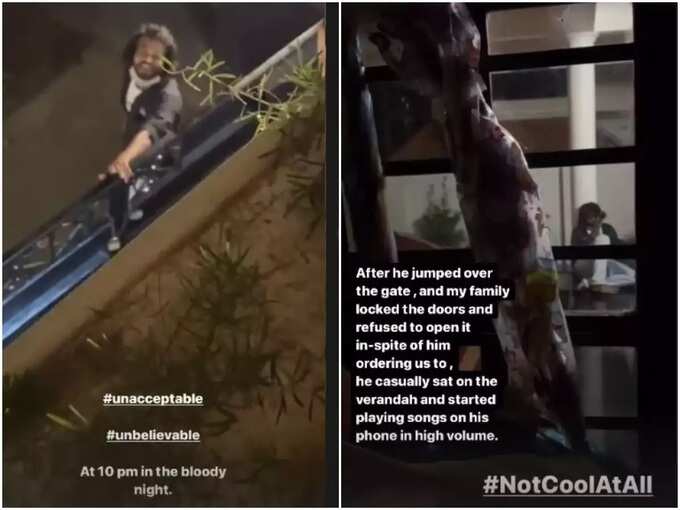 Ahana posted a video on the social networking site of the young man standing outside their home and climbing the gate. Ahana, who released the video, said it happened at 10pm. My fan has said that. Come to meet me. But someone who came in with good intentions said he would not jump over the locked gate.
Ahana has been isolated elsewhere away from home after being diagnosed with a corona virus infection. So only his parents and 3 sisters were at home when this incident happened. They may have been shocked by the teenager's action.