Highlights:
Netizens who articulate Vanitha
Netizens teasing a woman for a tattoo video
There was a love affair between Vanitha Vijayakumar and Peter Paul. Vanitha then told her daughters and married Peter Paul. It is controversial that Vanitha kissed her husband lip-to-lip during interviews with her married hand. Lip-to-lip kissing is an expression of love, Vanitha lamented to her critics as to why it should be viewed as crude.
Social media users teased that we were going to see for ourselves how long the marriage with Peter Paul would last. Vanitha, who saw that many people were constantly criticizing her, at one point stopped seeing them all.
Peter Paul Addicted to alcohol as before, Vanitha broke up with him. She is currently brave for daughters. Vanitha has been constantly encouraged by her supporters. In this case, Vanitha has destroyed the tattoo of Peter Paul's name on her hand and put a Chinese symbol tattoo on the spot which means double happiness.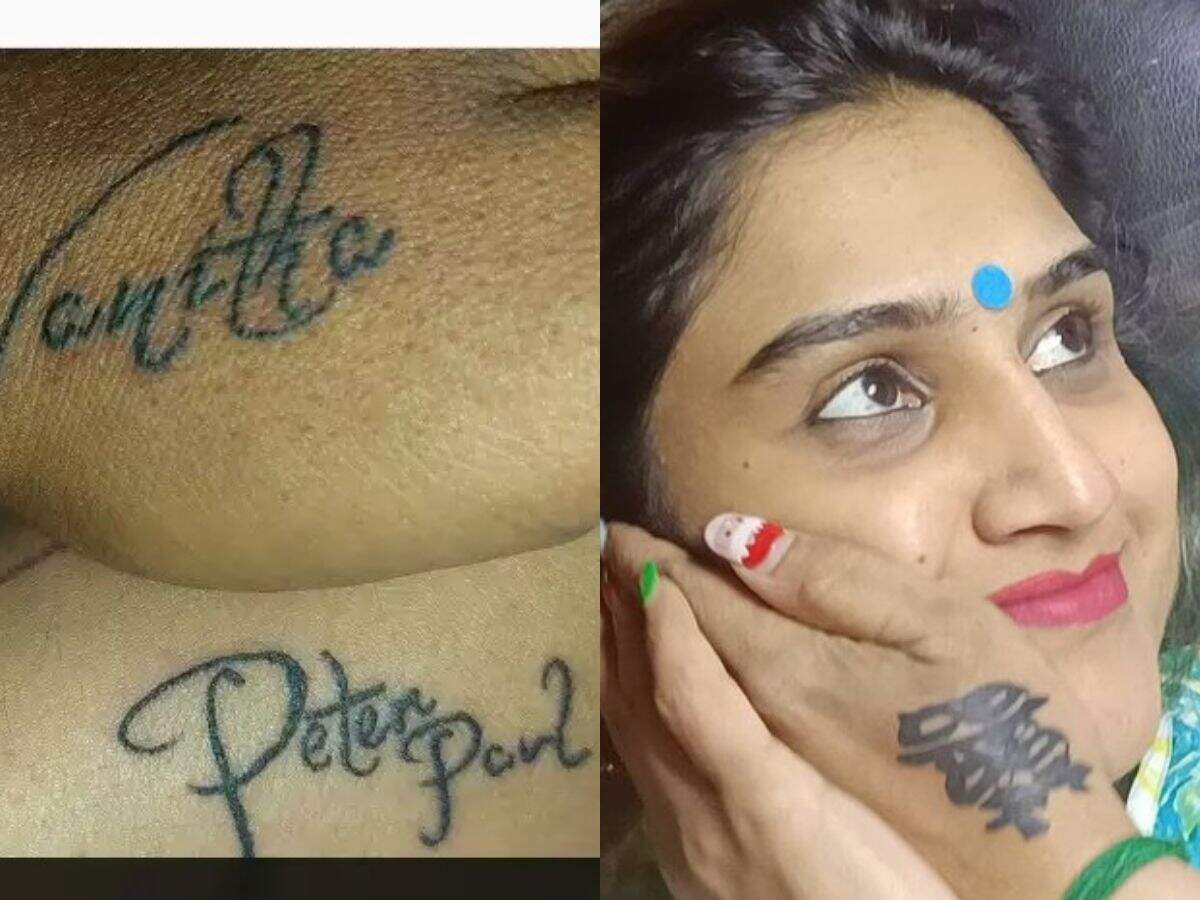 No more tattooing: Peter is the woman who destroyed the tattooShe took a video of the new tattoo and posted it on her YouTube channel. Vanitha has said that she will not tattoo any Natari name anymore.
Vanitha said that destroying a tattoo and getting a new tattoo is like the pain of childbirth. Social media users who watched the video have been teasing him. According to social media users,
Why this is unnecessary work. Be scared if you see all the expressions you give sister. Be yourself. Will you not change even if it happens? Who told you to get a tattoo with such pain?
How you made him ugly when his first wife Helen told him that Peter Paul was a drinker. Now what Helen said has come true. You can do whatever you want. But please do not load the video and get irritated.