Venkat Prabhu will be the driver '
Conference
'Is starring in the film
சிம்பு
. Produced by Suresh Kamatchi, the film stars Bharathiraja, SA Chandrasekhar, SJ Surya, Kalyani Priyadarshan, Manoj, Karunakaran, Premji, SJ Surya among others. Yuvanshankar Raja is composing the music for the film.
In this case, the teaser of the film will be released tomorrow on the eve of Simbu's birthday. Fans are already celebrating this. Fans and celebrities have been congratulating.
Simbu, who is also starring in 'Pattu Thala', will play Gautam Menon in the production of Ishri Ganesh. Following this, he is going to act in a film for the Tamil Nadu Filmmakers Association.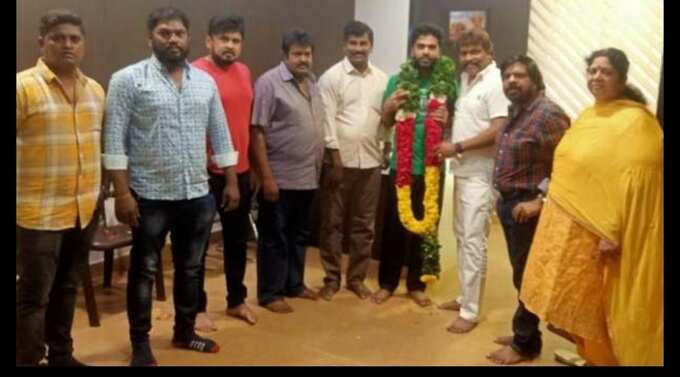 In order to raise funds for the Tamil Nadu Film Producers 'Association, Singaravelan, the Vice President of the Producers' Association, is producing a new film starring Simbu. The announcement is currently out.
The statement said: We would like to inform you that with the funds available through this film, welfare schemes including medical assistance for the ailing, scholarships for the heirs, marriage allowance, life insurance and medical insurance will be implemented. "
Bharathiraja who lost another friend after SBP
It has also been reported that Singaravelan, the vice-president of the association, will produce the film at great expense and will write and direct the famous Gnanagiri story, screenplay and script.
We are obliged to share that the shooting for this will start soon and the film will be released this year. Thus stated in the statement.