SJ Surya is the directorial incarnation of the 1999 film Wali. Following this he has directed several hit films. Not only with the director, Nethiyadu has acted in many films in East Seema, Desire, New, Great Actor, Son, Merchant, Friend, Goddess, Spider, Mersel, Heart Will Not Forget.
He also played the villain for Vijay in 'Mercel'. SJ Surya received a good reception with this film. SJ Surya last starred opposite Priya Bhavanishankar in 'Monster' directed by Nelson Venkatesh. His next films are 'Heart Will Never Forget', 'Conference', 'High Man' and 'Doll'.
SJ Surya has also teamed up with Sivakarthikeyan starrer 'Dawn', directed by debutant director CB Chakraborty. In this situation, an important announcement has been made about the film in which SJ Surya will play the next hero. Accordingly, for the film in which he plays the hero 'Do the duty'Is placed in the title.
In this film, S.J. Paired with Surya Big Boss Popular actress through Tamil Season 2 Yashika Anand Has signed. Yashika Anand is currently starring with actor Mahath in a film titled 'Ivan Than Uthman'.
Malayalam actress to pair up with Arya!
The film also stars Mottai Rajendran, Charles Vinod, Vincent Asokan, Rajasimhan and Seshu. The film is being co-produced by Nahar Films and Ganesh Entertainment. The film is said to be the second installment of the Pearl Eggplant film.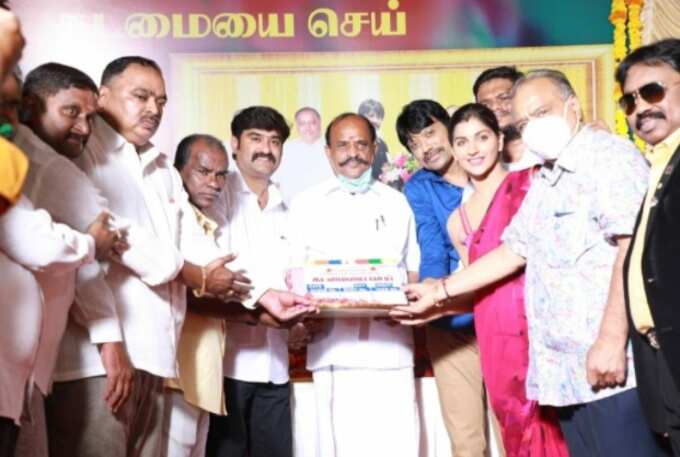 The shooting of the film Do Duty has started today with Pooja. Information and Publicity Minister Kadambur Raju was present on the occasion. For the first time S.J. Surya And Yashika Anand will be joining the duo for this film which has generated huge anticipation among the fans.