In the Suchindranath movement
சிம்பு
,
Bharathiraja
, Eeswaran is a film starring Nithi Agarwal, Kali Venkat and Bala Saravanan.
Easwaran
The crew has finished shooting the film in the areas around Dindigul.
The first look poster and teaser of the film has been released and is well received by the fans. The film crew has announced that 'Eeswaran' will be released on January 14.
Earlier, a motion poster featuring Simbu holding a snake in his hand raised the issue. The crew was informed that it was made in graphics.
However it is mandatory to get permission from the Animal Welfare Board to use and depict animals in movies, even if it is a snake created in graphics. It is noteworthy that the Animal Welfare Board had ordered the cessation of the poster and teaser distribution as the 'Eeswaran' film crew did not get permission for this.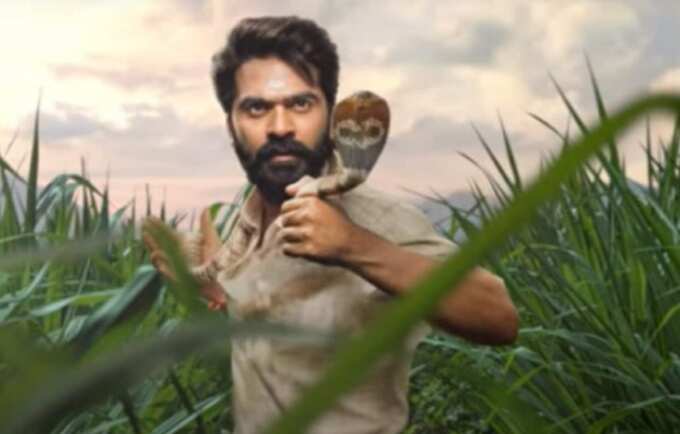 In this situation a new problem has arisen. Theater owners have refused to release Silambarasan starrer Eeswaran in theaters. The movie will be released in theaters in Tamil Nadu and the announcement of its release on January 14 on ODD abroad has shocked the theatergoers.
The production company of the film today released the official announcement of the ODT release overseas. The secretary of the Tamil Nadu Theater Owners' Association has asked not to support such a new system. Therefore, the theater owners who have contracted to screen the film should tell the filmmaker that they do not want to screen the film, so the association will take care of the issues that come up, he said.
Master released on the Internet: The film crew in shock!
Panneer Selvam, general secretary of the Theater Owners' Association, who released the audio, said, "If the theater and ODD are allowed to release one day, all the films will start making decisions like this." Therefore, Eeswaran's film cannot be released in theaters.