Actor and director
Prithviraj
Dijo is starring in Jose's Jana Kana Mana. In this case to him
Corona
There has been a virus infection.
According to Prithviraj on the social networking site,
I have been starring in Dijo Jose's Jana Kana Mana movie since last 7th. We just attended the shooting with proper security measures. Everyone was tested for the corona virus before starting the schedule. Everyone was re-examined after finishing filming on the last day in the courtroom set. Unfortunately for me this time the result was positive.
Following this I isolated myself. I have no signs of corona virus infection. I am fine. Everyone who came in contact with me was instructed to isolate themselves and experiment. I hope to recover soon and return to filming. Thank you for all your love and care.
Prithviraj was previously trapped in the desert in Jordan when a corona virus problem occurred and the lockdown was implemented. Lockdown came into effect when he went there for filming and was unable to return to the country as international flights were not operating.
He returned to the country in May. On his return to the country he isolated himself. At that time he did not have any corona damage. Fans are now worried that this has happened in their home state.
Corona: Admission to hospital for Tamanna who took part in the shooting
Tamanna, who had earlier attended the shooting, was also infected with the corona virus and was admitted to a private hospital in Hyderabad. Actors who participate in filming have an increased risk of corona exposure to actresses.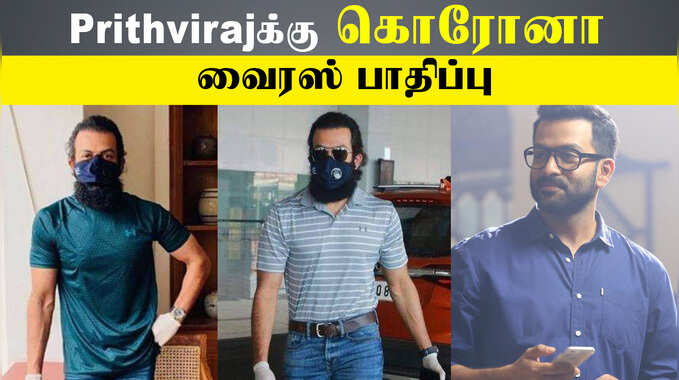 Corona damage to the famous actor who attended the shooting