Highlights:
Dayanidhi Alagiri who helped in the conference release?
I did nothing- Dayanidhi Alagiri
Directed by Venkat Prabhu சிம்பு Starring Conference The film is set to release in theaters today. Earlier, producer Suresh Kamatchi had announced that the conference film would not be released as planned.

There was a problem with the release due to a cash problem last time. Following this, the film was released by financier Anbu Cheliyan, producer Ishri Ganesh, Simbu's parents and Udayanithi Stalin.


Trouble with the conference release at the last minute: What happened to Udayanidhi, Vidya Vidya who came suddenly?In this case the conference film was released in a timely manner Dayanidhi Alagiri One reviewer tweeted that the main contributor.
Dayanidhi and Venkat Prabhu are friends. So that helped for a friend, he said.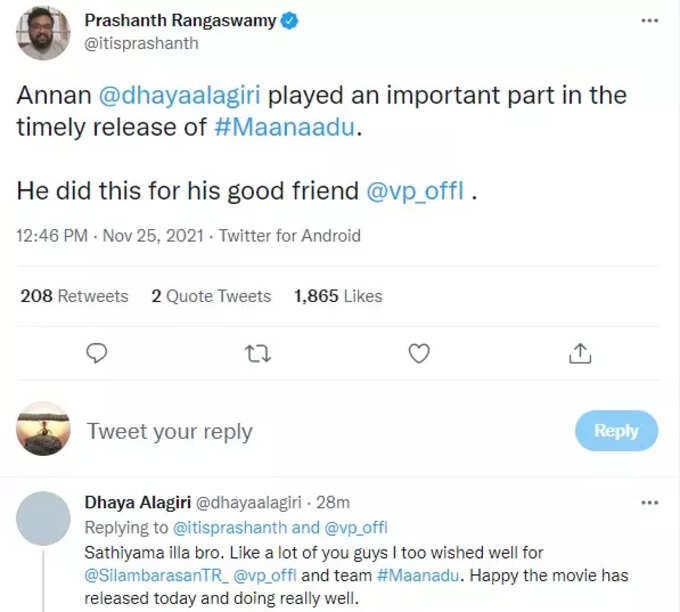 Dayanidhi Alagiri who saw the reviewer's tweet is not true Pro. I wish you and many others the best of luck for Simbu and the conference crew. The film was released today and said it was glad it was going well.
Everyone who saw the conference film liked it. It is noteworthy that many people are talking about the conference on social media.