Wedding season is going on in Bollywood these days. It seems that every bachelor is in a hurry to play the shehnai. There is talk of marriage of Vicky Kaushal and Katrina Kaif. There is also news about Tara Sutaria and Armaan Jain. Ranbir Kapoor and Alia Bhatt are also putting up numbers, while Sonakshi Sinha, daughter of 'shotgun' Shatrughan Sinha, is now in this list.
Sonakshi Sinha Wedding
) has also been added. It is discussed that Bollywood's 'Dabangg Girl' Sonakshi Sinha is going to become a bride soon. The special thing is that she is going to become the 'Bahurani' of Salman Khan's family.
Bunty is going to marry Sajdeh!
It has been discussed for a long time that Sonakshi Sinha and celebrity manager Bunty Sajdeh (Bunty Sajdeh) are dating each other. Now it is being claimed in media reports that this dating is going to turn into seven rounds soon. Bunty Sajdeh is not only a relative of Salman Khan, but he is also a very good friend of his. Actually Bunty is Sohail Khan's brother-in-law. He is the real brother of Sohail Khan's wife Seema Khan.
Divorced Bunty's firm friendship with Virat Kohli

Overall, if this marriage takes place, then consider Sonakshi's relationship with the Khan family to be firm. By the way, Bunty Sajdeh has been married before. He is divorced. Bunty is the owner of a PR agency 'Corner Stone'. This is the same company in which Disha Salian used to work. From late actor Sushant Singh Rajput to Virat Kohli, there have been clients of Bunty's company. Bunty Sajdeh also has a strong friendship with Virat Kohli. That is, in the marriage of Sonakshi and Bunty, not only the actors but also the cricketers are going to dance to the beat of the dhol.

Sonakshi said this on the affair
Sonakshi Sinha age is 34 years. He and Bunty's affair is being discussed for the last 3-4 years. However, both of them have never stamped on it. By the way, both of them have often been spotted together in Bollywood parties. When asked about Bunty in an interview, Sonakshi had said, 'Bunty is a self-made man. He is enjoying his bachelorhood right now.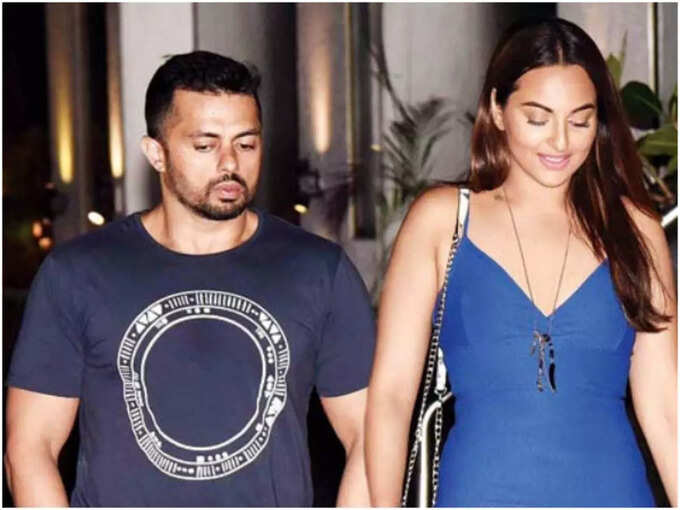 Marriage lasted for 4 years, discussions of affair with many actresses
Bunty Sajdev was earlier married to Ambika Chauhan in 2009. There was a destination wedding in Goa with pomp, in which Salman Khan also made a surprise entry. However, after 4 years of marriage, Bunty and Ambika got divorced. By the way, Sonakshi is not the first actress whose name is associated with Bunty Sajdeh. Earlier, the name of this celebrity manager has also been associated with Sushmita Sen, Dia Mirza, Neha Dhupia and Sameera Reddy.

Sonakshi Sinha said – Star kids were also expelled from films, they just don't cry to anyone


Get ready for Dabangg 4! Salman Khan hints at becoming 'Chulbul Pandey' again


The accused of online harassment on Sonakshi Sinha's FIR arrested, the actress said – now that's it!