A month has passed since the death of Punjabi singer Sidhu Musewala, but the fans are yet to recover from the grief of his death. People still visit the place where he was cremated and remember him. Now a fan of Sidhu has made his idol and has installed it in the field at the same place where Sidhu merged with the Panchatattva. He says that he used to believe the singer by heart and was a big fan of his. By making his idol, he has given a tribute to the late singer. After the idol is installed in the field, people from far and wide are coming there and bowing down to Sidhu. Along with this, after the appeal of Singer's family, people are also planting trees and plants there.

This fan of Sidhu Moosewala came to Musa village from Abohar with his family and made a statue of Singer. This fan is a laborer. He has claimed that he was a long-time fan of Sidhu and has sculpted him to pay tribute to him.

YouTube removed Sidhu Moose Wala's last song SYL, angry fans cursed the government
Fan made a statue to pay tribute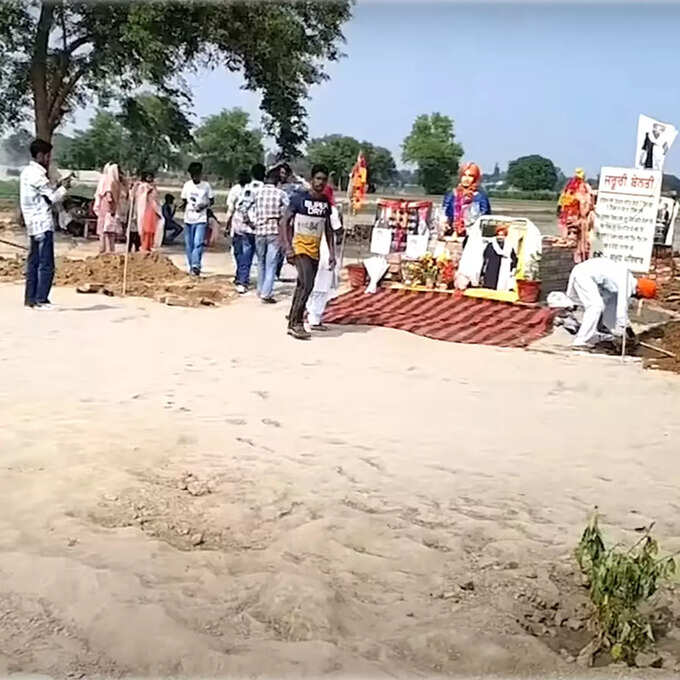 On the other hand, an appeal was made on behalf of Sidhu's family that whoever wants to pay tribute to Sidhu must plant a tree in the field around the idol. After which a large number of fans are reaching Musa village to plant trees.
Sidhu was shot dead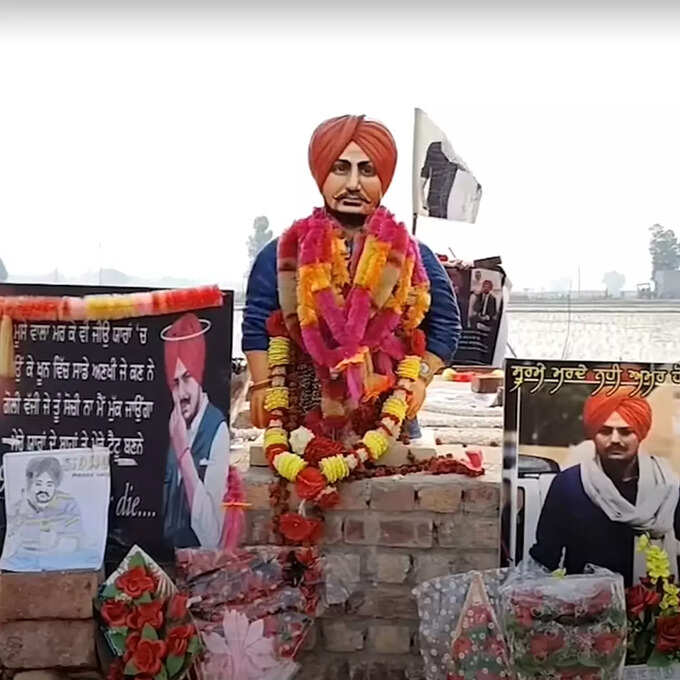 On May 29 last month, Punjabi singer and Congress leader Sidhu Musewala was shot dead. This news shook everyone. According to reports, the main accused in Sidhu's murder are gangsters Lawrence Bishnoi and Goldie Brar. New revelations are being made every day after the murder of Singer.
Sidhu Moose Wala SYL Song Ban: What was it in the last song of Moosewala with crores of views that the government imposed a ban
sidhu song deleted from youtube
View this post on Instagram

A few days ago, Sidhu Musewala's song 'SYL' was deleted from YouTube, after which his fans were furious. It is said that in this song a dispute was shown between Punjab and Haryana over the water of SYL (Sutlej-Yamuna Link) canal. Along with this, the song also mentioned the farmers movement and the incident at Red Fort, after which the song was removed.
Get more latest news updates on Entertainment