The first photo of Kiara Advani and Siddharth Shukla's wedding has come out. It is late, but the pictures that have come out are very attractive. Both Siddharth and Kiara shared the first pictures of their wedding on their respective Instagrams. In these pictures, Siddharth and Kiara, who became bride and groom, are looking very beautiful. Both have shared three photos on their respective Instagram. Although the last pictures of both the posts are different from each other.

Siddharth Kiara Wedding first official Photo
These pictures of Kiara and Siddharth's wedding are very beautiful. In the first picture of this post, Siddharth and Kiara are seen saluting each other with folded hands. In the next picture, Siddharth's hand is in Kiara's hands and both are seen smiling. Sharing these pictures, Kiara wrote – Now our permanent booking is done. We need all your love and blessings for our journey ahead.
View this post on Instagram
difference in the last picture
At the same time, Siddharth Malhotra has also written the same thing while sharing these pictures. Everything is the same in both of these posts, the only difference is in the last picture. With these pictures, congratulations have started pouring in from the fans of Siddharth and Kiara.
View this post on Instagram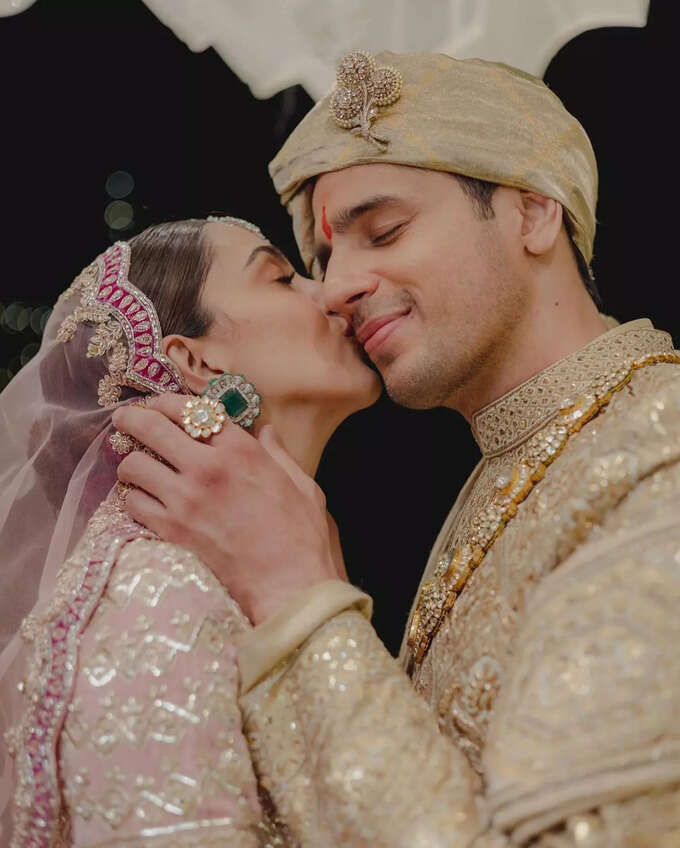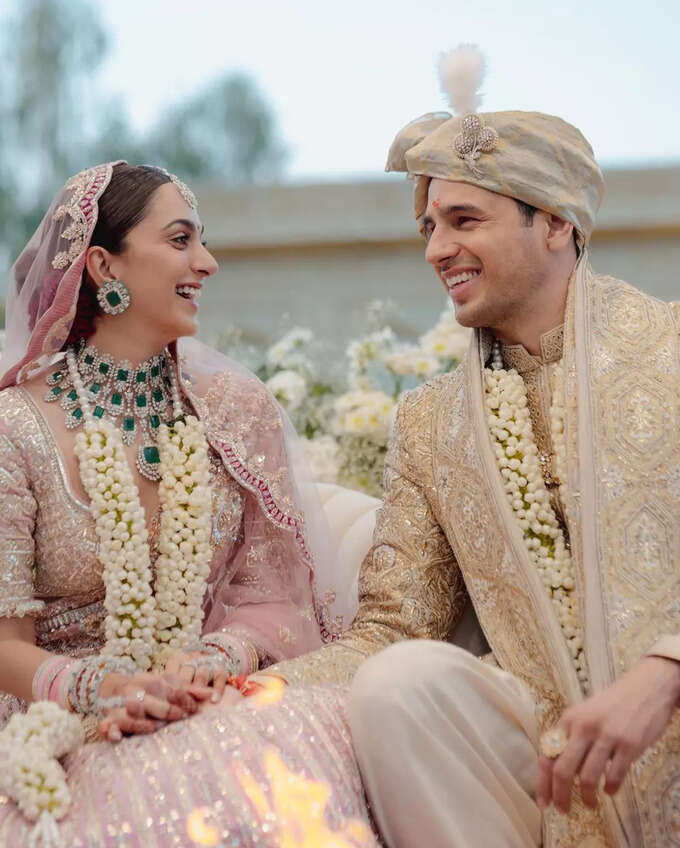 The wedding took place with great fanfare at the Suryagarh Palace in Jaisalmer.
Let us inform that today on February 7, Siddharth and Kiara have tied the knot. Both of them got married with pomp in Suryagarh Palace of Jaisalmer. There was a lot of commotion outside this palace since this morning. Visuals from band instruments to DJ's preparations also came to the fore.
Wedding reception party is happening in the palace
At the wedding, the groom wore a cream colored sherwani and the bride wore a baby pink wedding dress. Both of them took seven rounds at a place called Bawdi of Hotel Suryagarh, where the celebrity and the relatives of the bride and groom congratulated them. The whole program of marriage was organized in Suryagarh Palace itself. After the wedding, now the reception party has started. It is being told that on Wednesday morning both will fly to Delhi by charter plane.

Visit to get more Entertainment news updates