In the 90s, there were many such hit couples, who ruled the hearts of people along with the film screen. One of these pair was Ajay Devgan and Raveena Tandon. Ajay Devgan and Raveena Tandon's chemistry was well-liked in the film 'Dilwale'. Just as the pair of Ajay Devgan and Raveena Tandon were seen engrossed in each other's love in the film, there was a lot of discussion about their love in real life too. It is said that Raveena Tandon was madly in love with Ajay Devgan. Raveena Tandon and Ajay Devgan never said anything openly on their affair, but an incident happened that spoiled their relationship. Ajay Devgan, who was furious on the news of the affair, took out a lot of anger on Raveena Tandon. In an interview, Ajay Devgan had even called Raveena Tandon a 'drama maker' and a 'liar'.

When Ajay Devgan-Raveena Tandon threw mud at each other
At that time it was being said that Ajay Devgn and Karisma Kapoor were having an affair. Since Raveena Tandon was in love with Ajay Devgan, she felt uneasy about this. Then Raveena Tandon claimed in an interview that she was in a relationship with Ajay Devgan and the actor had also written her many love letters. Raveena had even said that she can show them as evidence. On this matter, Ajay Devgan was very angry with Raveena and called the actress very bad. A copy of that print interview of Ajay Devgan is still viral on social media.

Agnipath Scheme: Raveena Tandon raised questions on Agnipath demonstration, Jayant Chaudhary gave this answer
Ajay told Raveena on the question of love letters – go and get them printed
In that interview, Ajay Devgan spoke a lot about Raveena Tandon and even said that Raveena needs a psychiatrist. When Ajay Devgan was asked what would you say about the Lavi-Dwee letters you wrote to Raveena? On this Ajay Devgan had said, 'Letters? Which letters? Tell that girl to go and get those letters printed. I would also like to read what is the product of his mind. Our families have known each other for many years. Since she was my sister Neelam's friend, she used to come to our house. When he started misbehaving we couldn't get him out of the house. Could you tell? I've never been close to him. Ask him whenever I have called him or talked to him on my own. She is just trying to get publicity by adding my name to her. The suicide he tried to commit was also a publicity stunt.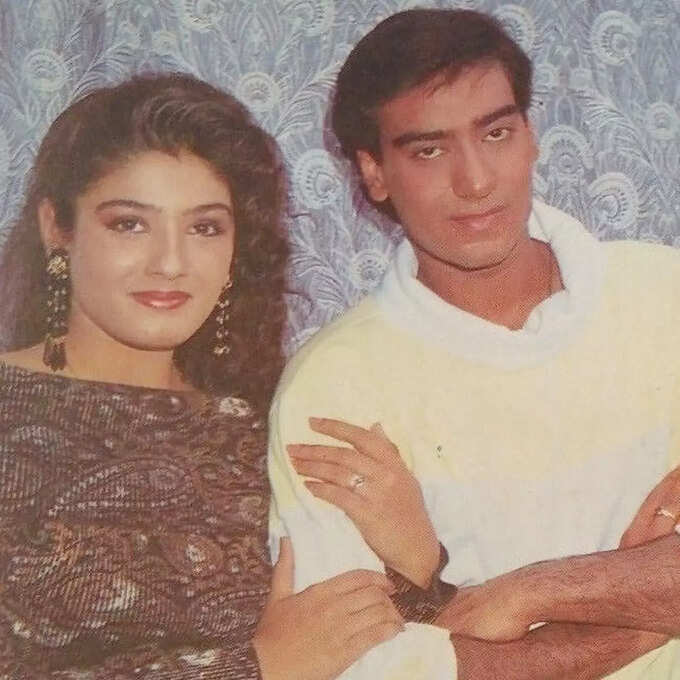 31-year-old Dalip Tahil played the role of 28-year-old Aamir's father, this is how he got 'Qayamat Se Qayamat Tak'
'Raveena is a born liar, she should get brain treatment'
Ajay Devgan denied any relationship with Raveena Tandon. When Ajay Devgan was asked what is going on between you two? Why don't you forgive each other and move on? Then Ajay Devgan replied, 'Sorry? you are joking. Everyone knows that he is a born liar. That's why I don't care about his stupid words. But this time he has crossed all his limits. The time has come for me to give him advice. Now this girl should immediately go to the psychiatrist and get her brain treated. Otherwise it will reach the mental hospital one day. I am ready to take him to a psychiatrist.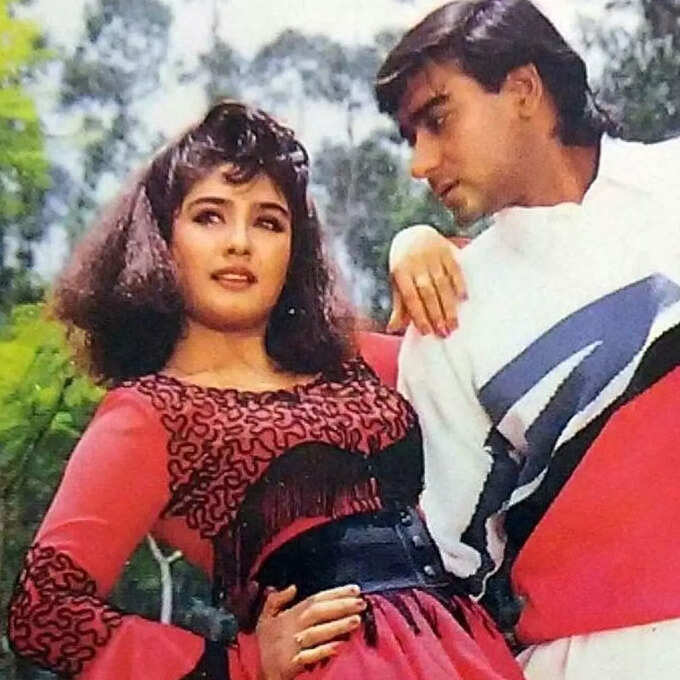 Father's Day 2022: When daughter Nysa and son Yug say they do not agree, then Ajay Devgan deals like this, a big lesson on parenting
Ajay Devgan said this on the question of accompanying pictures
When Ajay Devgan was asked what is the reason why Raveena Tandon is doing this, the actor said, 'I don't know. Maybe she is doing it because I never showed interest in her. I didn't fall in love with him. That's why she is doing this.' On the question of the pictures of the two together, Ajay Devgan had said that he has not denied the pictures. Ajay Devgan had said, 'If the families of both of us used to attend social functions together, then obviously there would be pictures together. But only the pictures of both of us should be together, it cannot happen. Apart from the stills of the film, I will not find any other picture with Raveena.
Ajay Devgan had a fight with Raveena and Manisha
Ajay Devgn had also said that even if Raveena Tandon and Manisha Koirala were the last in the world, he would not work with them both. Apart from 'Dilwale', Ajay did films like 'Ek Hi Raasta', 'Qayamat', 'Gair' and 'Divya Shakti' with Raveena. According to Ajay Devgan, apart from Raveena, Manisha Koirala had problems with him and she always complained. While Ajay Devgan and Raveena Tandon moved on in their respective lives with time, they never worked together again later. Today Raveena Tandon is happy in married life with Anil Thadani, while Ajay Devgn found the perfect life partner in Kajol.
Get more latest news updates on Entertainment