Everyone is eagerly waiting for Shahrukh Khan's 'Jawan'. The film is knocking in theaters on 7 September. The fierce advance booking of the film is going on. Meanwhile, Shahrukh held an Ask SRK session on Twitter(X), in which he gave a big spoiler about 'Jawan' while answering the questions of the fans. At the same time, when a user asked how many tickets of 'Jawan' are real, Shahrukh stopped speaking with his answer.

Shahrukh gave spoiler of 'Jawaan'
A fan had tagged Shah Rukh Khan on X and wrote, 'Jawan ke advance me tickets have been booked. Will watch movie in Hong Kong with wife. I am very excited. Please give us a spoiler before the release of the film. In response, Shahrukh wrote for that fan, 'Please don't miss the beginning of the film. Reach on time.

'Gadar 2' director Anil Sharma told why he never did a film with Shah Rukh Khan, said this for 'Jawan'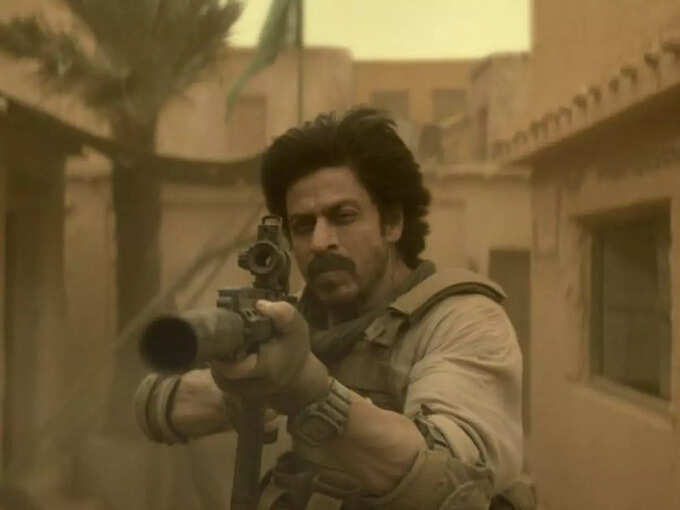 When will 'Jawan 2' come? Shahrukh said this
Fans are getting a lot of reactions on this question and answer and they are not getting overjoyed after getting this big information. In this excitement, a fan asked that by when will 'Jawan 2' come? King Khan said on this, ' First see this one. Will you kill the child?'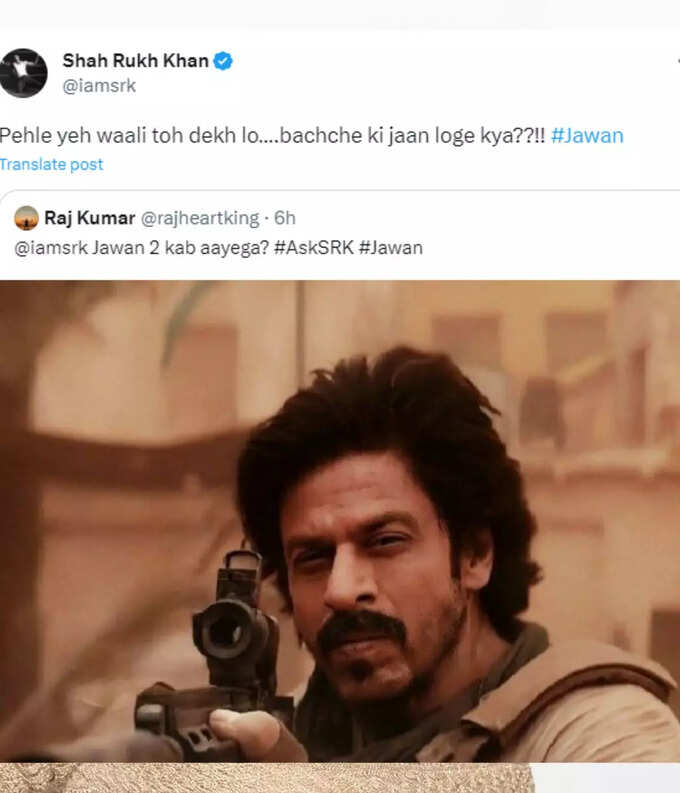 If I see the climax of Jawan, I will have children – Shah Rukh Khan gave a funny answer after hearing the fan's demand.
What message does 'Jawan' give?
While a fan asked what message does 'Jawan' give, Shahrukh said, 'The film shows how we as people can bring the change that we want around us. Empower women and fight for their rights.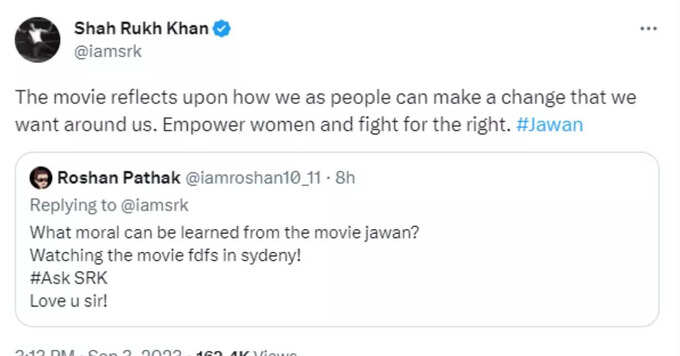 Earning of 'Jawan' from advance booking
Directed by Atlee, 'Jawaan' also stars Vijay Sethupathi, Sunil Grover, Nayanthara, Sanya Malhotra and Deepika Padukone. The film has crossed the 4 lakh ticket sales mark within two days. With two days of advance booking, 'Jawan' has so far earned more than Rs 13 crore.