Salman Khan and his father Salim Khan received a threatening letter a few weeks ago, after which the Mumbai Police got into action mode. Salman too has become very careful about his and his father's safety. In the letter, Salman and father Salim Khan were threatened with death. After this the security of Salman Khan was further increased. While Salman now drives in a bulletproof vehicle, he has also been issued a license to keep a weapon by the Mumbai Police. That is, now Salman Khan can keep weapons for his safety.

Salman and Salim Khan received threat letter
Let us inform that gangster Lawrence Bishnoi, accused in the murder of Punjabi singer Sidhu Moose Wala, had threatened to kill Salman Khan. During interrogation to the police, Bishnoi had also confessed that he had also done a recce of Salman Khan's house two years ago and had done complete planning of the murder. At the same time, a few weeks ago, a threatening letter was received in the name of Salman and Salim Khan. It was written in it that you will also be in the same condition as Sidhu Moosewala did.


Salman Khan: Salman Khan has started driving in a bulletproof car, after the threat of murder, the guards with guns stay with him
Salman now has bulletproof vehicle and armed security guards
Taking the threat letter seriously, the Mumbai Police started investigation. At the same time, Salman Khan also increased his security. A few days ago, Salman Khan met the Police Commissioner of Mumbai. Also applied for the license of arms. The cancer has been collected from the commissioner's office on behalf of Salman's team. Salman also upgraded his car and made it bulletproof. Salman now walks in a white colored bulletproof Land Cruiser and is accompanied by armed security guards.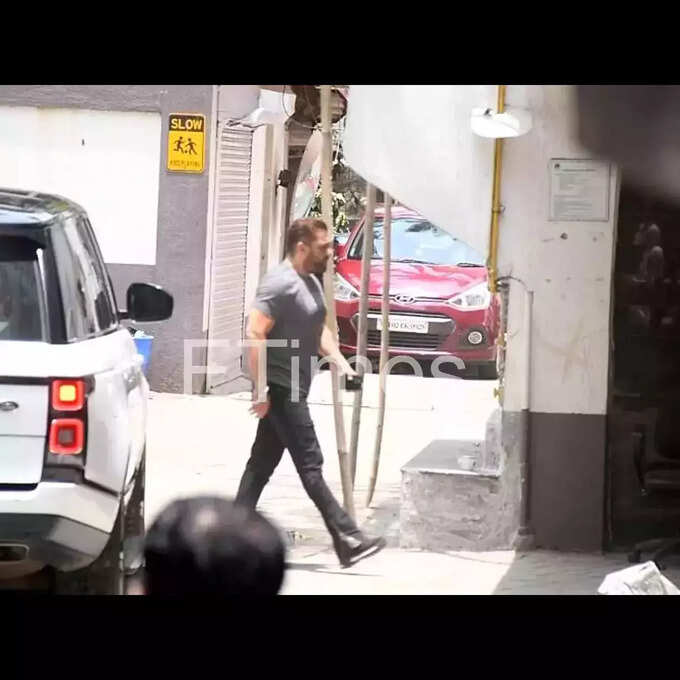 Read: Salman reached to meet Mumbai Police Commissioner, sought permission to keep arms
Why did Lawrence Bishnoi threaten to kill Salman?
The case of threat to Salman is related to the 1998 black buck case. Salman is accused of hunting a black buck during the shooting of the film 'Hum Saath Saath Hain' in Jodhpur. In this case, then Salman had to stay in jail for about five days. Then an FIR was lodged against Salman Khan at the Jodhpur police station. The Bishnoi society of Rajasthan worships the black buck and considers it sacred. After this case, Lawrence Bishnoi had threatened to kill Salman, whose video also went viral some time ago.

Get the more news about Entertainment