Genelia D'Souza and Riteish Deshmukh. Yes, the first thing is that the name is Genelia, not Genelia. Riteish Deshmukh himself had said this by tweeting last year. Well, there is no dearth of heart-throbs on this cutest couple of Bollywood. It is interesting that both the films are not seen, their reel videos are always in the news on social media. Ritesh and Ziniya's relationship has passed for more than 20 years. In the year 2003, their film 'Tujhe Meri Kasam' was released. The two met for the first time on the sets of this film. After an altercation at first sight, both of them fell in love in Ramoji Film City, Hyderabad, after which both got married in 2012. 'Tujhe Meri Kasam' was the debut film of Riteish Deshmukh. While the star of South Indian films, Genelia D'Souza was also entering Bollywood with this film. Today in our special offer 'Film Friday', we talked about some interesting things related to this film:

'Tujhe Meri Kasam' was the surprise hit of the year 2003. No one had imagined that the son of the then Chief Minister of Maharashtra, Vilasrao Deshmukh, would appear in films and become a star. Vilasrao Deshmukh, who was easy going, simple and cheerful, was also not convinced for this. That's why the father, who returned after doing an architecture job abroad, was told by the father in clear words – you have a chance. If you think that you can become a hero then try it, but if the film is beaten then never name the films again.

Jinia-Riteish's film never released on DVD
The special thing about Tujhe Meri Kasam was that this college love story was not only well received by the audience but it was also a musical hit. The songs of this film made a splash in that era of audio cassettes. But one interesting thing is that the film was released in theatres, proved to be a hit. But it was never released on DVD. Not only this, when this film was not released in UK and Canada also. No reason was ever given as to why this happened.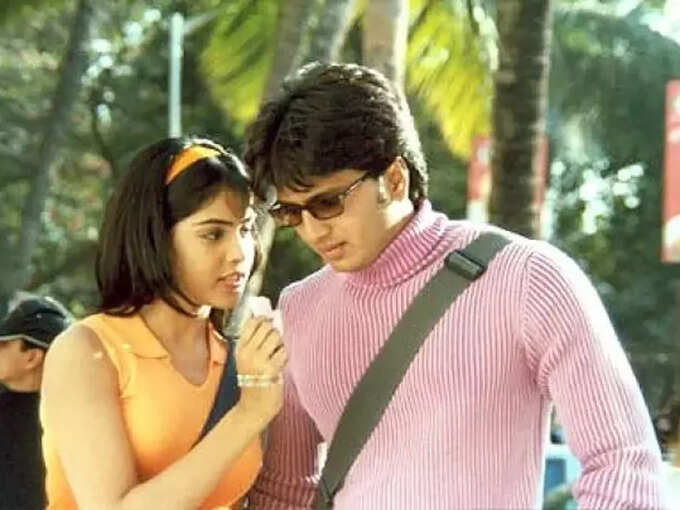 First made in Malayalam, then in Telugu and then in Hindi
Tujhe Meri Kasam was a remake of Telugu blockbuster film Nuvve Kavali. Which was itself a remake of the Malayalam film 'Niram'. Apart from Riteish Deshmukh and Genelia D'Souza, Bipasha Basu also did a cameo in the film. There is a scene in the film where Jinilia's character slaps Riteish Deshmukh six times. The funny thing is that this scene was OK from the director's side. But despite this, Ritesh decided to shoot the scene again. As a result, his cheeks turned red.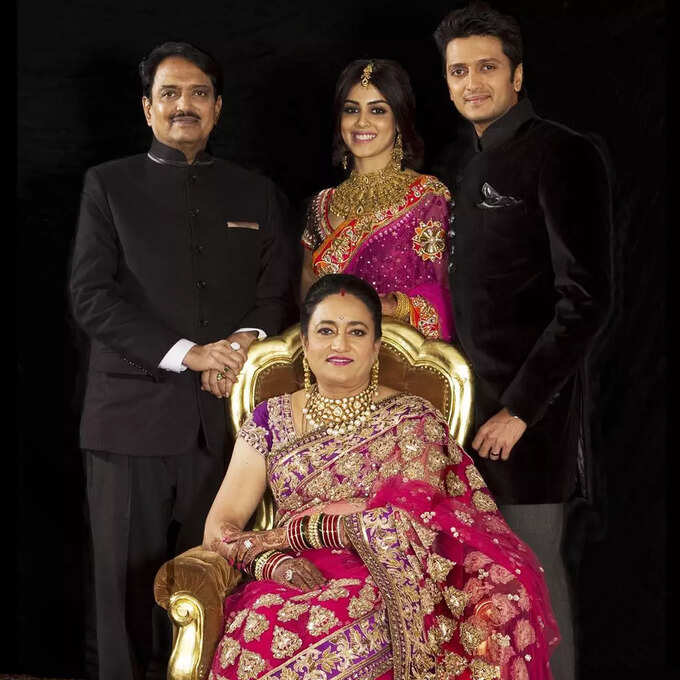 Demand for resignation of Vilasrao Deshmukh
Vilasrao Deshmukh was from the Congress party. He was the Chief Minister of Maharashtra from 1999 to 2003 and again from 2004 to 2008. After this, he was also Minister of Science and Technology and Minister of Earth Sciences in Manmohan Singh's government. In 2003, before the release of 'Tujhe Meri Kasam', his father and the Chief Minister of the state were made serious allegations by opposition parties. It was said that Riteish Deshmukh is promoting the film by using his father's influence. Not only this, it is also alleged that the film is being deliberately released on more and more screens in Maharashtra. The voices of protest rose to such an extent that the opposition parties in the state even demanded the resignation of the Chief Minister. However, both Vilasrao Deshmukh and Riteish Deshmukh denied the allegations.

Filmy Friday: Dimple Kapadia and Raj Babbar's film, which stunned the souls of the rape accused!


Filmy Friday: From Katrina Kaif to Mamta Kulkarni, when these heroines did B-grade films to become hits, gave a lot of bold scenes


Brother, I am Aamir Khan, watch my film – 34 years ago, rickshaw and auto walas used to beg like this
Alleged threats were given to cable operators
Another allegation was made about the film, which was more serious. 2003 was the time when cable operators were more in trend. Most of the TVs used to run from house to house through cable connections. These cable operators also used to show films through CD-DVD at their own level. Then there was a lot of piracy through CD and DVD cassettes, whose wires were directly connected to Pakistan. The biggest business of piracy was going on across the border. It was alleged that Riteish Deshmukh had threatened cable operators from local Congress leaders using his father's clout. It has been said that if 'Tujhe Meri Kasam' is telecasted on cable through piracy, then the licenses of these operators will be forfeited. However, this too later proved to be only allegations and rumours.

Get the more news about Entertainment