One of the famous actresses of the 80s, Neetu Kapoor is in the news these days for her film 'Jug Jug Jio'. The movie also stars Anil Kapoor, Varun Dhawan and Kiara Advani. The film has been released in theaters and has also received good response from the audience. Meanwhile, an interesting news related to the marriage of Neetu and the late actor and her husband Rishi Kapoor has come out. It has been revealed by Neetu herself that how both she and Rishi had fainted in the wedding ceremony and both were intoxicated while taking seven rounds.

Neetu Kapoor and Rishi Kapoor were married on 22 January 1980 at RK House. Five thousand people had gathered in this grand wedding ceremony. Celebrities from the film industry also attended. Recalling old memories, Neetu told that both she and Rishi were terrified after seeing so many people at the wedding. Both fainted several times. After this both of them drank alcohol and performed the marriage rituals.

There were only five people in Anil's wedding!

Neetu Kapoor revealed about her marriage in an interview given to Swiggy's YouTube channel. He was also accompanied by Anil Kapoor, Varun Dhawan and Kiara Advani. When Varun asked Neetu if she had attended Anil Kapoor and Sunita Kapoor's wedding. Then in between, Anil jokingly said, 'I was not myself in my marriage. There were so few people that I had to find myself. Then Neetu also tells that there were only five people in Anil's wedding, while five thousand people were present in Rishi Kapoor and his wedding ceremony. Anil told that he had attended Rishi and Neetu's wedding.

I wish Papa was alive to see Shamshera – Ranbir Kapoor's pain in memory of Rishi Kapoor
Pickpockets had entered Neetu-Rishi's wedding
Neetu says, 'Oh my God! There were pickpockets at my wedding. He gave me gifts, which had rocks and chappals inside. All of them had prepared well and entered inside, so we thought they were guests. He was able to do this because it was a big wedding ceremony. When we opened the gifts, there were stones and slippers in them and it was very strange.
were drunk seven rounds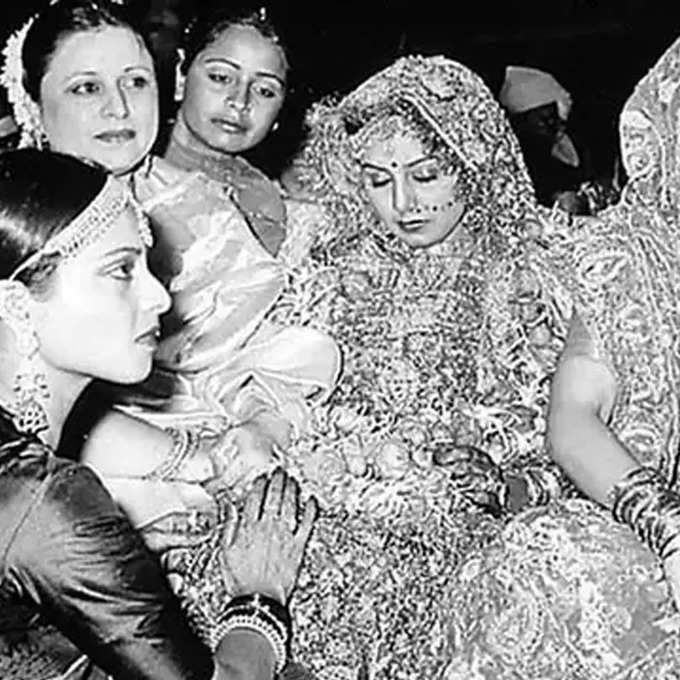 Recalling the bygone days, 63-year-old Neetu further says that seeing such a crowd, both she and Rishi Kapoor became uncomfortable. She says, 'When we were getting married, I fainted and then my husband fainted. We both fainted. I fainted, because there were so many people and my husband was afraid of the crowd, so he fainted before he could even get on the mare. Then he drank brandy (wine). I drank Brandy too and that's how we were married. I was drunk when I was taking rounds.

Ranbir Kapoor has become 'Joru ka slave' after marrying Alia Bhatt? Mother Neetu Kapoor said – phone comes in five days
Neetu made a comeback in films
Neetu Kapoor is making a comeback in films with the movie 'Jug Jug Jio'. This movie has been released in theaters on June 24. It also stars Anil Kapoor, Varun Dhawan and Kiara Advani. The film is getting good response from the audience. Neetu has already debuted on TV. He is included in the judging panel of 'Dance Deewane Juniors'.
Get more latest news updates on Entertainment