Bollywood actress Rekha has been one of the best actors of her time. They don't need any identification. His name is enough. Because there is hardly anyone like him in the industry. Those eyes, that voice, that silliness, that style… that means, from head to toe, the line wrapped in silk and Banarasi sari, as if no one's eyes could be taken away. The professional life of this beautiful actress of Bala was lit up a lot. But personal life was opposite to that. He faced a lot in his life. There was a time when his name was associated with his own personal secretary Farzana (Rekha and Farzana Relation). It was said that both of them are dating each other. However, he had answered this too. Today we will talk about this whole issue in our special segment Tuesday Tadka. Along with this, we will also tell about the affair from Amitabh Bachchan to Vinod Mehra and marriage to Mukesh Aggarwal.

Rekha's personal life was like this


Rekha was born on 10 October 1950 in Chennai city. She was named Bhanurekha in her childhood. Gemini Ganesan and Pushpavali are his parents. Both belonged to the South Industry. Both of them were great artists of their time. Now seeing the magnificence of her parents since childhood, the actress also wanted to be like them. And when the financial crisis deepened in the family, he started his film career from the film industry. At the age of 16, Rekha acted in the Tamil film 'Rangula Ratlam' and then she started working as a lead actress in Kannada film. After this, in 1969, Rekha entered Bollywood with 'Anjana Safar' and came into limelight with Bishwajit Chatterjee's 5-minute forced kissing scene.

Rekha and Amitabh Bachchan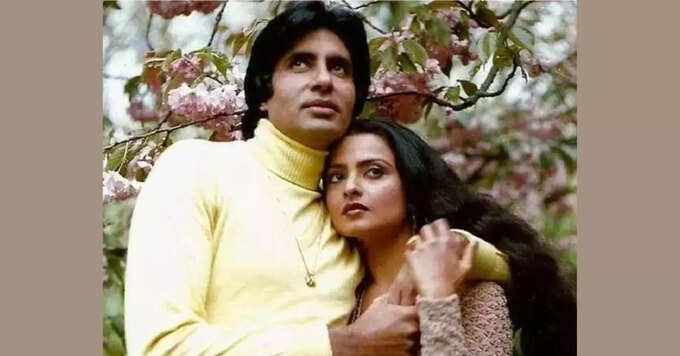 The name of an actress like Rekha was associated with many celebs. It also included the name of the century's superhero Big B. The two met for the first time on the sets of the film 'Do Anjaane'. Here their acquaintance grew. Friendship ensued. Then fell in love. These two started coming closer. It is said that the two started meeting at a friend's house. After this, when their film 'Ganga Ki Saugandh' came, the news of their relationship came to the media. All kinds of things started happening. There was also a rumor that both of them got married secretly. Not only this, when Rekha reached the wedding of Neetu Kapoor and Rishi Kapoor in mangalsutra and vermilion, there was a ruckus. The entire limelight line of the wedding was robbed. All behind the camera line. Later, the actress had told that she had come straight from the shoot and forgot to take off her make-up. But when Amitabh got married to Jaya, this love story of Rekha remained incomplete.
Rekha and Vinod Mehra affair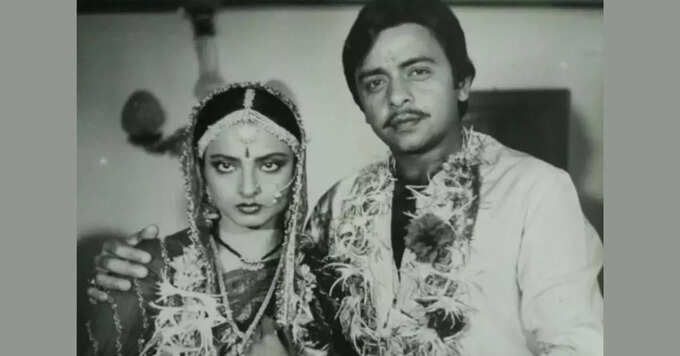 Rekha's name was also associated with Bollywood actor Vinod Mehra. Both of them worked together in many films. No one knew when their friendship turned into love. But later both of them separated forever. According to the news, Vinod Mehra's mother did not like Rekha at all. Actually, both were once such that they were alone. They decided to pursue their relationship. According to TOI, Vinod Mehra had secretly married Rekha. And when he took her home after marriage. So there his mother got angry seeing him. Not only this, it is also said that the actor's mother did not allow Rekha inside the house and even picked up sandals to kill her. After this Rekha broke all relations and left from there.
Rekha and Mukesh Aggarwal's relationship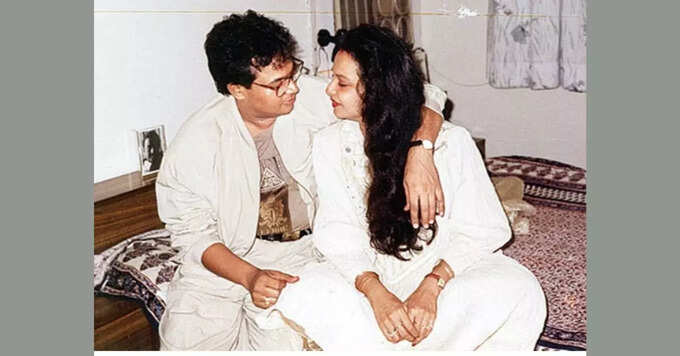 After Amitabh Bachchan and Vinod Mehra, Rekha married Delhi's big businessman Mukesh Agarwal. Both of them were common friends of famous designer Bima Ramani. It was through them that they met. The marriage took place on 4 March 1990 but both lived in different cities. Mukesh in Delhi and Rekha in Mumbai. But she often used to go to Delhi to meet. There came a time when Rekha started keeping distance from her own husband. It is said that Mukesh did not like Rekha's work in films. He did not want the actress to do this. And Rekha did not want to end her career. Not only this, a lot of Mukesh's business was also going into loss after marriage. In such a situation, both of them started living unhappy but not happy. Then the divorce was also filed. At the same time, Mukesh could not bear all this stress and he committed suicide.
Rekha and Farzana's relationship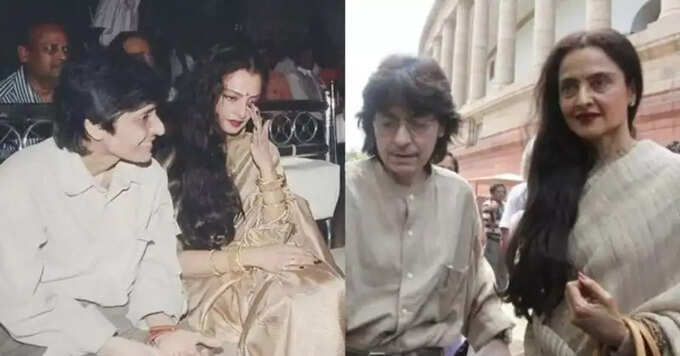 Rekha's personal life was very controversial and controversial. After the departure of Mukesh Aggarwal, Rekha started living with her personal female secretary Farzana. She started living like a shadow with Rekha. Actually, Rekha and Farzana met on the set of a film 'Silsila'. At that time, Farzana was part of Rekha's makeup team. She used to work as Rekha's hair dress. From here their meeting turned into a good friendship. And the actress appointed him as a secretary. He is with her since 1986 till now. His importance in Rekha's life had increased so much that no one could even meet Rekha without her permission. Farzana is often seen in formals. His hair is also short. Keeps only boycut hairstyles. Rekha has been seen with Farzana, every event, every party, even in the Parliament complex.
When Rekha's Jethani said this about Farzana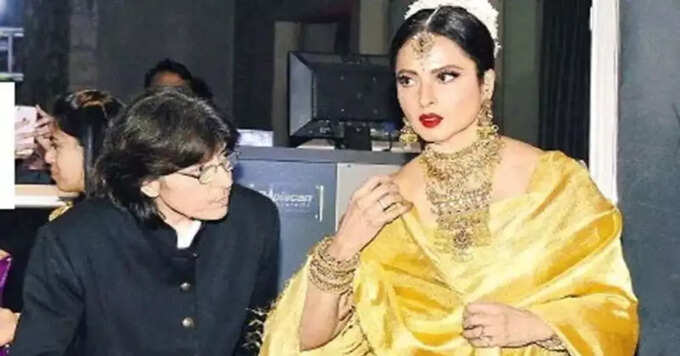 Let us tell you that once Rekha's Jethani and Mukesh Aggarwal's sister-in-law had said a lot about Farzana and Rekha's relationship. According to him, 'Something different was going on between Rekha and Farzana. Being friends or being a sister is very different, but Rekha and Farzana's behavior was not the same. The relationship between Rekha and Farzana was like that of a husband and wife. I have seen all this with my own eyes. Not only this, Rekha's Jethani had even said that if Rekha had not met Mukesh, Mukesh would have been alive today. Well, on such rumours, Rekha had said that whatever is being spread about us is a product of ill thought.