Actor Raj Babbar is counted among such actors of Hindi cinema, who played every character in such a way that it settled in the hearts of the people. Raj Babbar managed to leave a mark in the hearts of people in every character from negative to positive. In a career spanning 45 years, Raj Babbar gave many hits and played very memorable characters. The rape scene filmed on Zeenat Aman and Raj Babbar in the film 'Insaaf Ka Taraju' is still fresh in the minds of people. This film transformed the career of the actor. But Raj Raj Babbar still regrets that at the beginning of his career he lost many films to Amitabh Bachchan and Shashi Kapoor.

Raj Babbar had also taken the signing amount, yet fired
Raj Babbar's 70th birthday is on 23rd June and on this occasion we are telling you about the same interview of Raj Babbar, in which the actor talked about it. Whatever film Raj Babbar took up, someone else would have taken it. For a film, Raj Babbar even took the signing amount. But Amitabh Bachchan was signed after removing Raj Babbar from this film.

'Shakti' was snatched from Raj Babbar because of Amitabh
Raj Babbar had told in an interview to 'India TV' in 2016 that he was replaced by the 1982 film 'Shakti'. Amitabh Bachchan was signed in his place in the film. Smita Patil was also in that film, with whom Raj Babbar later married. Raj Babbar said, 'It is true. I used to work in plays in Delhi and Salim-Javed picked me up from there. My screentest was shown to Dilip Sahab. He played the role of Amitabh Bachchan's father in the film. The director of that film was Ramesh Sippy. I was selected, but due to commercial reasons, I was dropped from the film.

Birthday 23 June 2022: With Raj Babbar you are also celebrating your birthday today, know how your year will be
'Getting Amitabh will make more profit'
Raj Babbar told that the makers felt that taking Amitabh Bachchan in the film would make more profit. According to the actor, it was also right according to the makers because at that time Amitabh Bachchan was a big star, while Raj Babbar was brand new. Raj Babbar was also replaced in the film 'Namak Halal'. In this film too, Amitabh Bachchan was signed in place of Raj Babbar. However, Raj Babbar later worked with Amitabh in the films 'Yaarana' and 'Pet Pyaar Aur Pap'.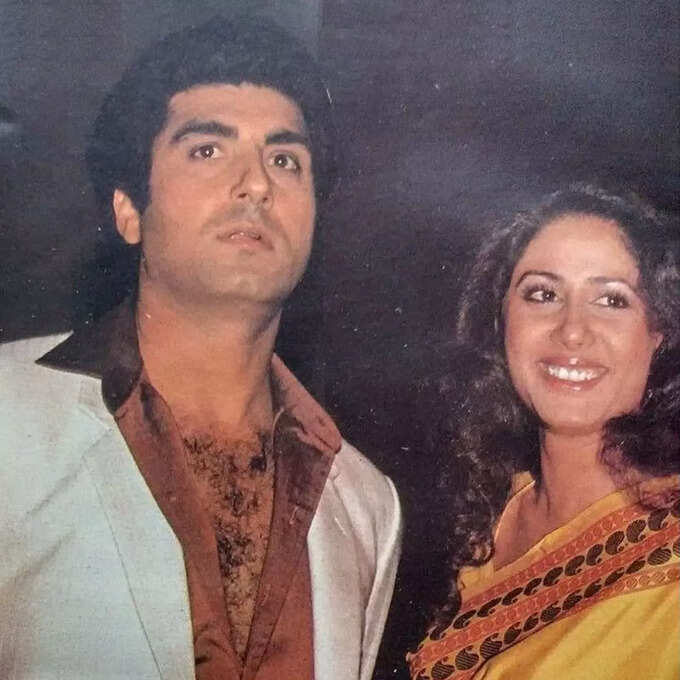 Read: Raj Babbar will never be able to forget Smita Patil, an emotional post written on his death anniversary
Raj Babbar's pain – someone else took away what I should have got
When asked about this, Raj Babbar had said, 'Sir, such accidents keep happening to me. What I should have got was snatched away by someone else. But I will not take it away. Prakash Mehra signed me for two films. One of them was the film 'Namak Halal'. I told him that I have no place to live in Mumbai so you have to give me a house. So Prakash Mehra gave me a place to live for a year, but later when he said that I cannot give you this role, I said that I will stay in this house for one more year. Thanks to that house, I was able to make my home in Mumbai.
View this post on Instagram

Amitabh Bachchan and Shahrukh Khan will be seen together in Don 3! Another name on the list?
Debut in 1977, the character of rapist changed the fate of Raj Babbar
Raj Babbar made his debut in 1977 with the film 'Kissa Kursi Ka'. After this he did films like 'Aap Toh Aise Na Thee', 'Jazbaat', 'Sau Din Saas Ke' and 'Chan Pardesi', in which he did not get much recognition. After this he got the film 'Insaaf Ka Taraju', in which the character of a rapist played by him changed everything. Raj Babbar had told that when no one was ready to play that negative character, he went ahead and took that character in his hands. Raj Babbar won many awards for this role.
Tried luck in politics
Raj Babbar entered the world of politics in 1989. He was V.P. Joined the Janata Dal Party under the leadership of Singh. Later he joined SP and then Congress party. In 2021, Raj Babbar also debuted in the world of web series. He appeared in the web series 'Dil Bekraar'.
Get more latest news updates on Entertainment