In Monday Motivation, today we talked about such an actor, who once looked after the work of costume and production in films, but today he is counted among the strong stars of Hindi cinema. This is actor Pawan Malhotra. Pavan Malhotra did not become an overnight star with any film nor did he give a hit debut, but comes in the list of artists who gave a new dimension to their career with strong characters played film after film.

Pawan Malhotra, who created his own success story
Today in the world of OTT and digital, there is a lot of scope for every actor, big or small and everyone is getting popularity. But when Pawan Malhotra started his career with the TV show 'Nukkad' in the era of Doordarshan, he had to face a lot of problems. 'One needs to have money to earn money', even though this dialogue is from Pawan Malhotra's film 'Bhaag Bhaag Milkha Bhaag', but fits perfectly on his real life. When Pawan Malhotra came to Mumbai, he did not even have money to live. But he made a living from selling bread to feeding cows.

Read: Monday Motivation: Those who feel that a godfather is needed to survive in the industry, they should know about Vijay Raj

Parents settled in India from Pakistan, Pawan was born in Delhi
After partition, the parents of Pawan Malhotra had migrated to India from Pakistan and started living in Delhi. Pawan Malhotra was born in Delhi itself. Pawan Malhotra had 5 siblings and his father ran a small business of machine tools. Pawan Malhotra was fond of acting since his school days. The love for acting started when Pawan's friend took him to a theatre. At the behest of a friend, Pawan Malhotra agreed to participate in a play going on there. Pawan Malhotra had told about this in an interview given to 'The Telegraph' in 2016. The play in which Pawan Malhotra performed was named 'Tughlaq', in which he played 6 different characters.

World Laughter Day: 6 Comedians Of Bollywood Who Ticked A Lot But Was Forgotten Over Time!
Fascinated by acting since childhood, father had some other wish
While Pawan Malhotra had started weaving dreams of becoming an actor, his father had thought of something else. The father was thinking that the son should join hands in his business. With this desire, one day the father told Pawan Malhotra to leave the theater and join the family business. The father had said this very emotionally, which forced Pawan Malhotra to leave the theatre.
View this post on Instagram

Not only Bollywood, South also copies Hindi films, these movies of Salman Khan-Aamir Khan have been remade
Pawan Malhotra had left the theater because of his father's words.
But there is a saying that if God closes one path, he also opens another. This is what happened with Pawan Malhotra. He was leaving the theater and helping his father in the business. Then one day a man from the production team of the film 'Gandhi' came to buy his office spirit. Then Pawan came to know that an English film is being made on 'Gandhi'. He had a lot in mind, but he remained sad.
View this post on Instagram

Karishma Hua, Wardrobe Assistant in 'Gandhi'
But the charisma happened when a week later a friend told Pawan Malhotra that the film 'Gandhi' needed an assistant for wardrobes. Pawan was told not to do much, as he did during his theater days. Pawan Malhotra joined 'Gandhi' as a wardrobe assistant. During that time he used to get Rs 350 a day. Pawan Malhotra had told in another interview that when he was working in the film 'Jaane Bhi Do Yaaro', he used to get a salary of only 750 rupees. In that film also Pawan Malhotra was working as a production assistant.
View this post on Instagram

Monday Motivation: Raghubir Yadav used to wander like banjaras, 30 years ago life used to cut like this
When there was a shortage of money, bread was sold, work done in Gaushala
Pawan Malhotra, while handling the production work in these films, had decided that now he has to make a career in acting and he will not go back to handle his father's business under any circumstances. With this desire, Pawan Malhotra shifted to Mumbai. Here he got a chance to assist in the TV show 'Yeh Jo Hai Zindagi'. But the money was being received so little that even arranging for food far away from the rent became difficult. But Pawan Malhotra did not ask for a single rupee from his father. He had decided that he would do anything to survive, but would survive on his own and would not take money from home. Pawan Malhotra had told about this in an interview given to 'Rediff', 'I never asked for money from my father. While acting, I did many other things to earn money, such as selling bread and sometimes feeding cows.
View this post on Instagram

Pawan Malhotra turned star from 'Nukkad'
Pawan Malhotra got an acting opportunity in 1986 with the TV show 'Nukkad'. His role in the show was very small, but it made Pawan Malhotra so popular that he came in the eyes of everyone. Alam was that in view of the popularity, the role of Pawan Malhotra in 'Nukkad' was increased. Later he did films like 'Salim Langde Pe Mat Ro' and 'Bagh Bahadur'. Both these films got National Awards.
View this post on Instagram

Pawan Malhotra faced a lot of rejections
Pawan Malhotra also had to face a lot of rejections in his career. Many big banners and filmmakers did not give him a chance in their films. Whenever Pawan Malhotra asked for work, he did not get it. Pawan Malhotra had told about this that when he once asked Yash Chopra for work in the film 'Mashal', he said that he has a role. Then he asked Pawan to come the next day. But when Pawan Malhotra reached next, there was a long line. According to Pawan Malhotra, he asked Yash Chopra's assistant that when he was called for a role, that assistant shouted badly at him. Pawan felt humiliated and left from there. But Pawan Malhotra did not lose his courage.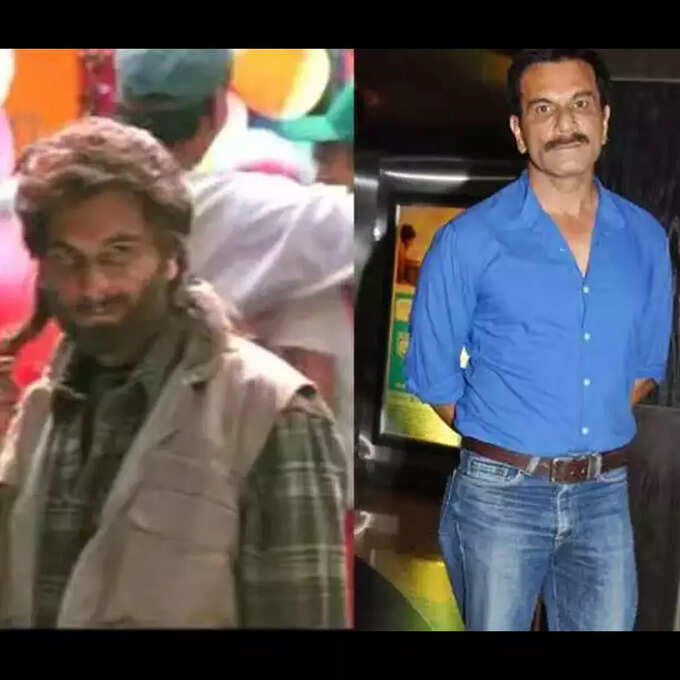 Amrish Puri's words came true
He always kept one thing tied about actor Amrish Puri. This later proved to be true. Pawan Malhotra had told that when he was shooting for a children's film, Amrish Puri came to meet him and praised his work. Then Amrish Puri called Pawan Malhotra for lunch and said that you have that ability, on the basis of which you can stay in this field for a long time. So keep trying, never stop. One day your work will be noticed.
View this post on Instagram

Underworld praise for Tiger Memon's role?
The same thing happened. In the coming times, Pawan Malhotra gained tremendous popularity with many films like 'Bhaag Milkha Bhaag', 'Black Friday', 'Pardes' and 'Rustom'. In the film 'Black Friday', Pawan Malhotra played the role of the 1993 bomb blast mastermind Tiger Memon. Pawan had told that after the release of the film, a friend of the producer told that he liked Pawan Malhotra in the role of Tiger Memon and he has played the same role as Tiger Memon. Pawan Malhotra has become more popular after the web series 'Tabbar' last year. This story of his struggle and success is really inspiring.