Looks like the troubles in Nawazuddin Siddiqui's house are not taking the name of ending. Recently, a dispute over property has started between Nawazuddin Siddiqui's wife Alia and mother Mehrunisa. Nawazuddin's mother Mehrunisa Siddiqui had recently filed a case against the actor's wife Zainab alias Alia for forcibly entering the house. He alleged that she was not Nawaz's wife. At the same time, Alia had accused Nawaz and his family of domestic violence. Now in the latest news that is coming, it is being said that Nawazuddin is forced to stay in the hotel due to the dispute between his wife and his mother.

According to a report in Bollywood Hungama, a friend of Nawazuddin Siddiqui has told that he is going to stay in the same hotel till his lawyers resolve the ill legal issue of the house. Let us tell you that recently Nawazuddin had got his palatial bungalow built in Yari Road, Andheri, which is quite luxurious. He named this bungalow after his father.

Nawazuddin Siddiqui: Nawazuddin Siddiqui said about his beaten films – whether the picture runs or not, I will run
Aaliya's allegation- Neither getting food nor using washroom
Meanwhile, Nawazuddin Siddiqui's mother has alleged that Alia is not Nawaz's legal wife. Aaliya, on the other hand, has taken the legal route and complained that Nawaz and his family are not even giving her food. He had also told that he was not even being allowed to use the bathroom in that house.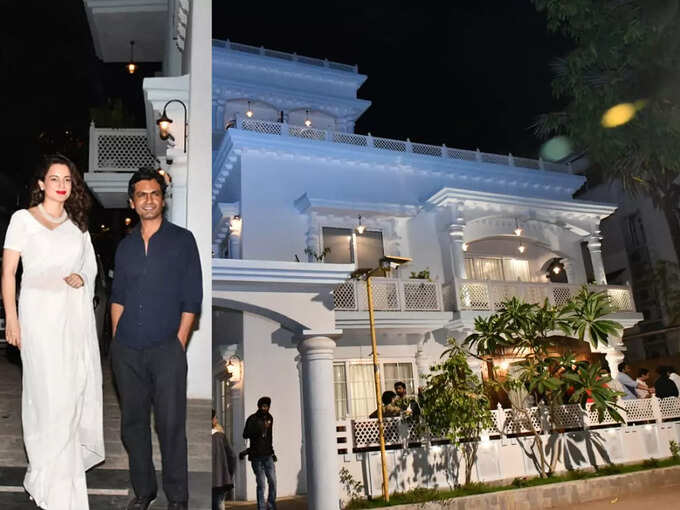 Nawazuddin's mother accused Aaliya
Aaliya, through her lawyer Rizwan Siddiqui, has filed a counter-case following Mehrunisa's complaint, under sections 506 and 498A (husband or his relative subjecting a woman to cruelty) of the IPC. Nawazuddin has been issued a notice from the Mumbai Andheri court following the case filed by Aaliya. Her lawyer has said that Aaliya is legally married to Nawaz and no case of forcible entry into the husband's house can be made out.

Visit to get more Entertainment news updates