Popular actor Mithilesh Chaturvedi is no more with us. The veteran actor was snatched away by heart disease on the evening of 3 August 2022. Mithilesh Chaturvedi's son-in-law posted on social media with a broken heart. He wrote, you were the best father in the world, you gave me your love like a son, not a son-in-law. May God rest your soul in peace. The news of Mithilesh Chaturvedi's death spread like wild fire on social media. All his fans are remembering him by posting about his pictures and films. Let us tell you everything from famous actor Mithilesh Chaturvedi's films, career, family.

Mithilesh Chaturvedi has been a fun performer of theatre. He worked in Bollywood famous films like Koi Mil Gaya, Satya, Gadar, Krish and Scam 1992. He was a well known face of the industry.

Who was Mithilesh Chaturvedi (Who was Mithilesh Chaturvedi)


Mithilesh Chaturvedi was born on 15 October 1954. He is a resident of Lucknow. From here he did his studies and then he chose theater for his career. After theater, he turned to TV and then to films.

Mithilesh Chaturvedi's family (Mithilesh Chaturvedi Family)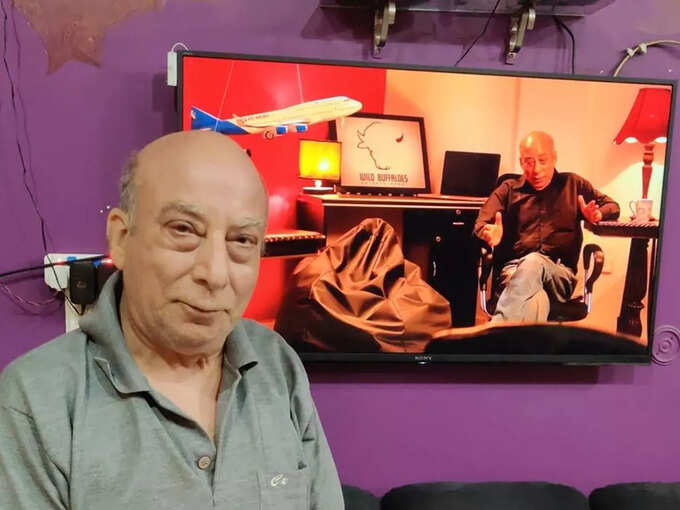 Mithilesh Chaturvedi is survived by two daughters and a son. The eldest daughter is Charu and her husband's name is Ashish Chaturvedi. The name of the second daughter is Niharika and she lives in Mumbai. She belongs to the world of production.
Niharika started her career with acting like a father but then she completely joined the production. Mithilesh Chaturvedi has a younger son, Aayush, who is not married yet. Ayush currently works in the private sector.
(Mithilesh Chaturvedi TV Show)
Mithilesh Chaturvedi has been active in the industry continuously since the 90s. One of his popular serials is Neeli Chhatri Wale. It was a comedy show in which he played the character of Atmaram Choubey. This show has been quite popular.
Mithilesh Chaturvedi in 'Scam 1992' (Scam 1992)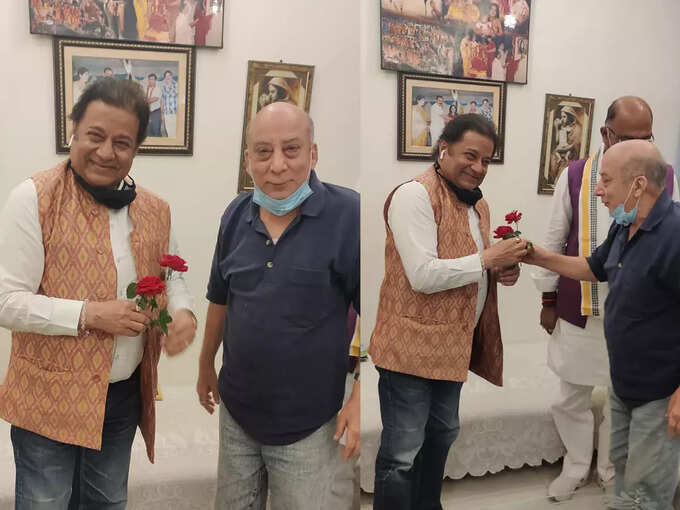 The series Scam 1992 made on Harshad Mehta was a huge hit project. In this, Mithilesh Chaturvedi was also in an important role along with Prateek Gandhi, Shriya and Satik Kaushik.
These films remained incomplete (Mithilesh Chaturvedi Incomolete Movies)
With the departure of Mithilesh Chaturvedi, his signed and some shot projects also remained in limbo. According to media reports, she remained unfinished in films like Banchhra-Journey of a Prostitute and Fiza Mein Tapish. Banchha was in pre-production and Fiza was in post-production. Work on both the films was going on but it could not be completed.

Mithilesh Chaturvedi Death: 'Koi Mil Gaya' actor Mithilesh Chaturvedi dies, cardiac arrest takes his life

Sarath Chandran Death: Malayalam actor Sarath Chandran dies at the age of 37, police suspect suicide
Filmography of Mithilesh Chaturvedi
In 1997, he first appeared in Bhai Bhai. After this he appeared in films like Hrithik Roshan's Koi Mil Gaya and Krish, then also worked in films like Salman Khan's Ready. Apart from this, he appeared in big films like Satya, Taal, Fiza, Gadar Ek Prem Katha, Ashoka the Great, Road, Gandhi My Father, Halla Bol, Ready, My Friend, Arjun Patiala, Shahid Kapoor's Phata Poster Nikla Hero, Mohalla Assi etc. Returns.

Get the more news about Entertainment