Meena Kumari was the actress of Hindi cinema who got the crown of 'Tragedy Queen'. In many films like 'Baiju Bawra', 'Pakija' and 'Saheb Biwi Aur Ghulam', Meena Kumari played so many tragic characters that she came to be called the 'Tragedy Queen'. See the irony that while Meena Kumari used to play sad characters on the film screen and was seen crying, in real life she would express her pain in the form of poetry. Meena Kumari's birth anniversary is on 1st August. While Meena Kumari made a different identity on the film screen and got success, she faced a lot of pain and pain in real life.

Was Kamal Amrohi really responsible for Meena Kumari's pain?
Meena Kumari's husband and director Kamal Amrohi has always been accused of ruining her life. Whatever things spread in the film corridors at that time, they made Kamal Amrohi a 'villain'. It was even claimed that Kamal Amrohi did not want Meena Kumari to become a mother. For this reason, he had once beaten Meena Kumari. Whereas the truth was something else and the curtain was raised by Kamal Amrohi's son Tajdar Amrohi.


Read: Meena Kumari had become an alcoholic in the love of Dharmendra, this superstar took 'Bhishma Pratigya' for Hema Malini

Meena Kumari's stepson had opened the secret
Tajdar Amrohi is the son of Kamal Amrohi and his first wife Mahmoodi. When Kamal Amrohi met Meena Kumari, he was married. Meena Kumari was also not a big heroine at that time. But gradually a new relationship started between Kamal Amrohi and Meena Kumari. Tajdar Amrohi made many shocking revelations about the relationship between Chhoti Ammi Meena Kumari and Abba Kamal Amrohi in an interview to 'Filmfare' in 2015.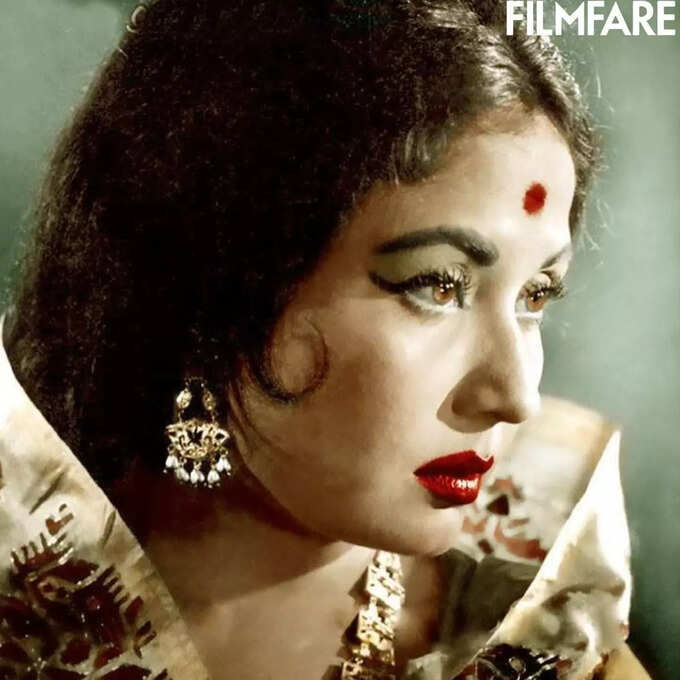 Read: Meena Kumari had realized that day, now death is near? This stubbornness was caught on the bed in the hospital
Meena Kumari used to talk to Kamal Amrohi all night hiding in the blanket
Tajdar Amrohi had told that the love of Kamal Amrohi and Meena Kumari continued to grow. Chhoti Ammi i.e. Meena Kumari would hide under the blanket for hours at night and talk to Abba (Kamal Amrohi). Gradually, Kamal Amrohi began to feel that his first wife Mahmoodi and children would not accept this relationship with Meena Kumari. So they sent everyone to their ancestral residence Amroha. Meanwhile, Kamal Amrohi got the news that Meena Kumari had left her house forever.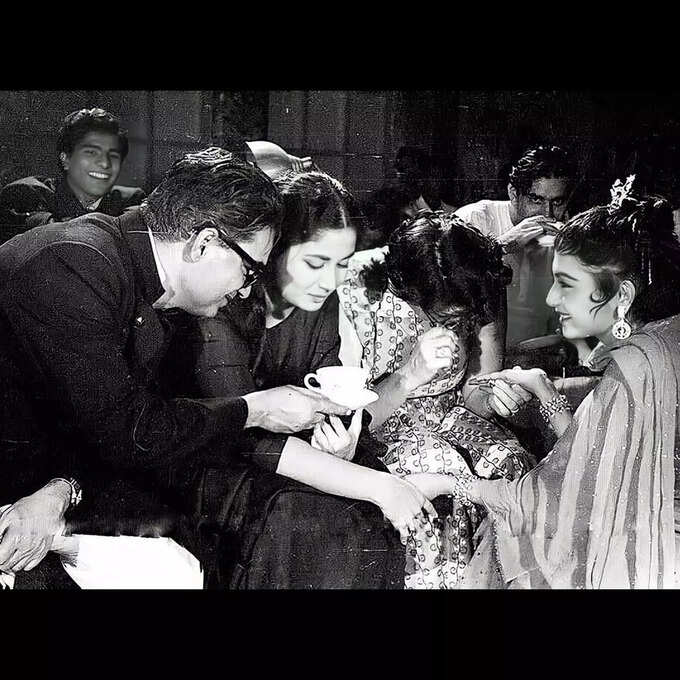 Kamal Amrohi had put these 4 conditions in front of Meena Kumari
Tajdar Amrohi had told, 'Baba did not want to carry the burden of this sin that little Ammi left her house because of him. So a Qazi was called and got married on the same night in 1952. But before the marriage, Abba had put some conditions in front of him. Like she will not sign any film. Revealing will not wear clothes. Will return home before 6 pm and will not take lift from any co-star. Then the younger mother accepted all the conditions. But when her films were almost completed, one day she told Baba that I have been working since the age of 4. I am used to light and cannot live without it. If you want, you can end this relationship.'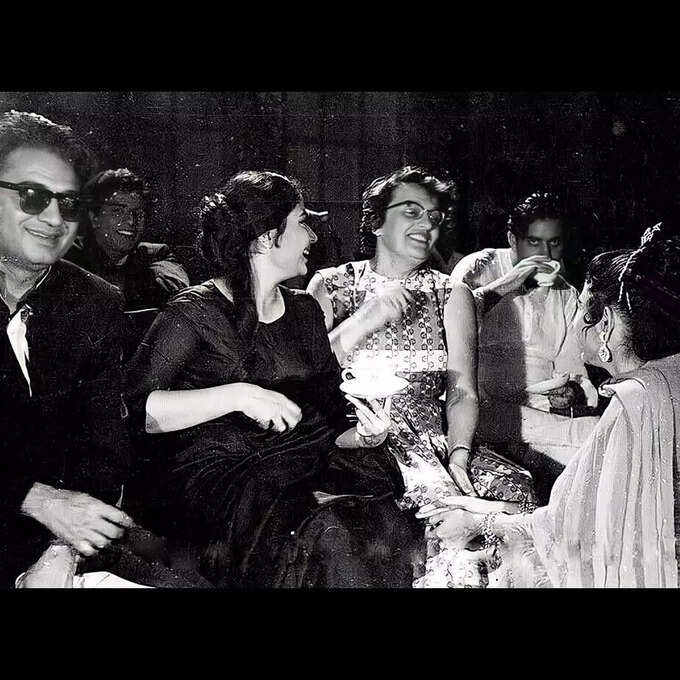 Read: Incomplete love with Dharmendra, autograph on the hand of a robber with a knife, Meena Kumari's life changed after marriage
Rift in relationship, Meena Kumari was called 'Cage of Birds'
According to Tajdar Amrohi, Abba Kamal Amrohi was shocked by this statement of Chhoti Amma as it had been only eight months since their marriage. Kamal Amrohi somehow convinced Meena Kumari, but said that he would read all her scripts and would never expose her in any film. Kamal Amrohi and Meena Kumari got married, but with time the differences and distance between them increased. People started getting irritated with Meena Kumari and Kamal Amrohi's relationship. Tajdar Amrohi told that some jealous people started calling Meena Kumari 'Cage of Birds' while Abba did not take even a single penny from her. Meena Kumari had her own bank account. Even his car was different. The distance between Kamal Amrohi and Meena Kumari had come, it can be gauged from the incident of the party in which they had reached together.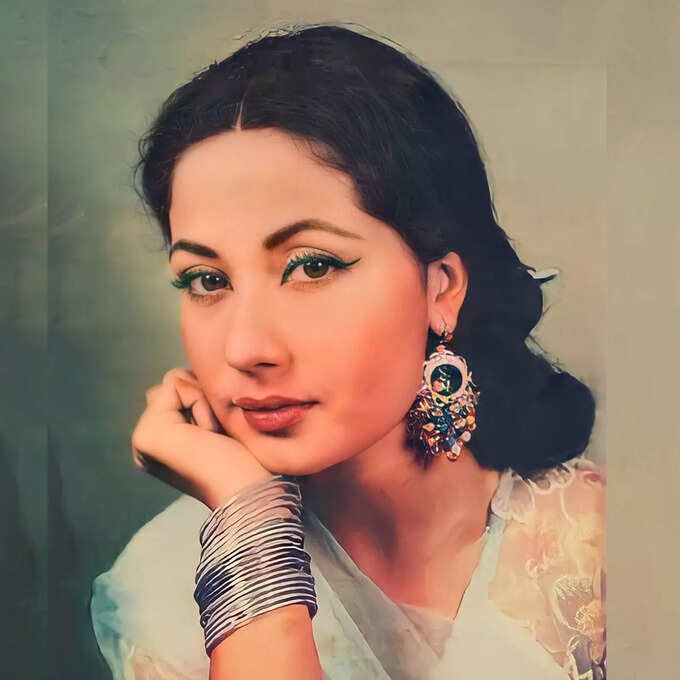 'Your purse is not more expensive than my honor'
When a producer introduced Kamal Amrohi to the party as 'Meena Kumari's husband', he immediately interrupted him and said – I am Kamal Amrohi and this is my wife Meena Kumari.' Meena Kumari was happy about this, then later she interrupted Kamal Amrohi and asked that if someone has introduced her as her husband, then what is the harm? Similarly, Meena Kumari forgot her expensive gold purse at an award function. Kamal Amrohi saw the purse but did not pick it up intentionally. Another actress picked up that purse and gave it to Meena Kumari. Meena Kumari also liked this thing and she had asked Kamal Amrohi – sandalwood, do you know how expensive this purse of mine is? To this Kamal Amrohi has replied – It is not more expensive than my respect.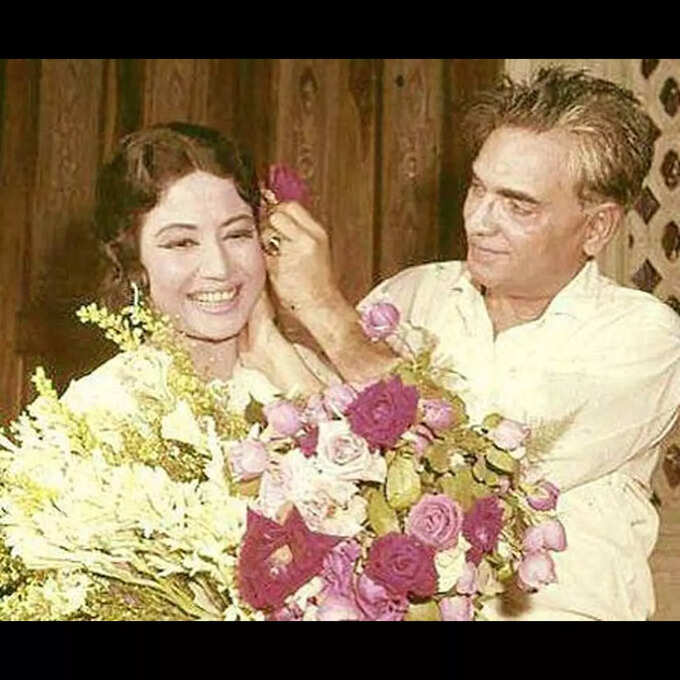 Meena Kumari did not want to be a mother, Kamal Amrohi slapped her
Many people thought that Kamal Amrohi did not want Meena Kumari to become a mother and give birth to children. But Tajdar Amrohi had told something else. According to Tajdar Amrohi, Choti Ammi i.e. Meena Kumari had three miscarriages. Two of these were abortions. Abba wanted children. But the younger mother i.e. Meena Kumari did not want this. He got abortion done twice without informing Kamal Amrohi. Angered by this, Kamal Amrohi slapped Meena Kumari. According to Tajdar Amrohi, Choti Ammi Meena Kumari never wanted children. She wanted to rule the film screen even after marriage. She was very worried about her image.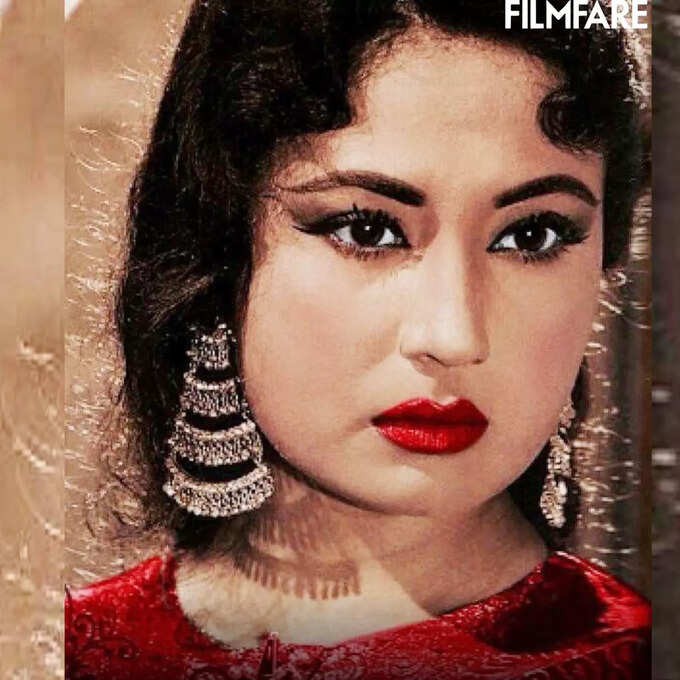 Meena Kumari used to drink alcohol by hiding in a bottle of Dettol
Baba Kamal Amrohi was told by Meena Kumari that she does not drink alcohol and has given up drinking. But once Abba slipped and fell in the bathroom, he tried to apply Dettol on the injury. But he saw that the vial of Dettol was filled with alcohol. Meena Kumari used to keep liquor hidden in the vials of Dettol. Whereas Baba never used to drink. If there was a cough, he used to drink just brandy.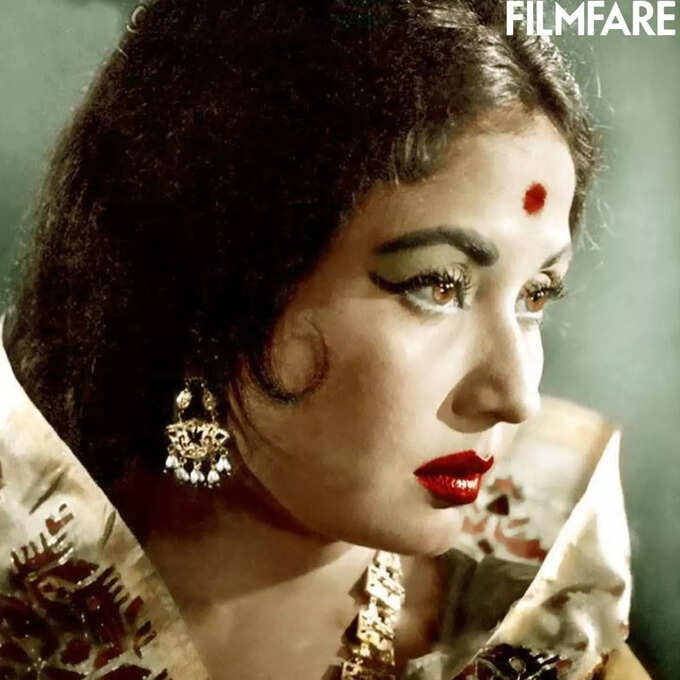 Kamal Amrohi never beat Meena Kumari
According to Tajdar Amrohi, Baba never killed Meena Kumari. But once the younger mother Meena Kumari fell in the bathroom. He got many stitches. People thought that Baba had beaten them. Meena Kumari remained silent and did not say anything. This made people believe that Kamal Amrohi had killed Meena Kumari. Kamal Amrohi and Meena Kumari's relationship deteriorated over time and in 1964 she left Kamal Amrohi. But Kamal Amrohi never closed the doors of his house for Meena Kumari.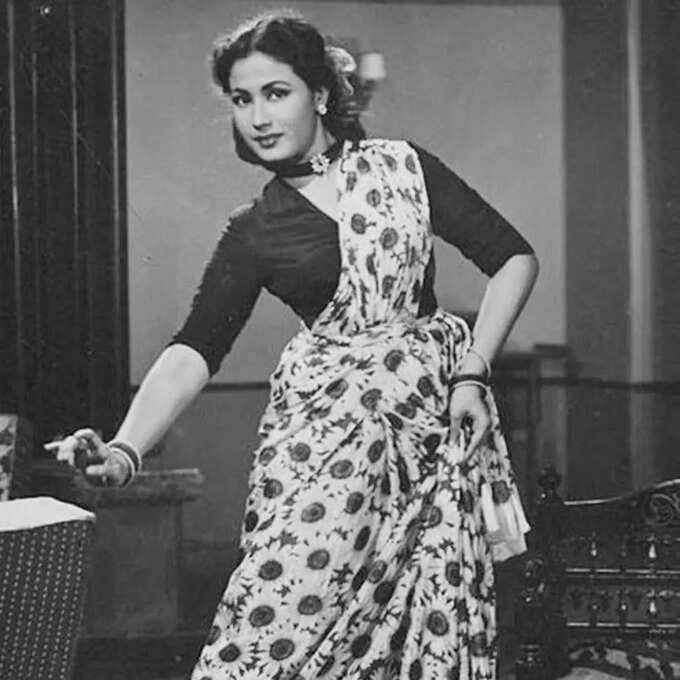 Meena Kumari cursed herself and the industry in the last days
Meena Kumari realized her mistakes after moving away from Kamal Amrohi. She kept on weeping and cursed herself that she had ruined her own house by her own hands. According to Tajdar, Chhoti Amma used to curse those in the industry along with her who destroyed her house. When Meena Kumari was in her last days, she still hoped to live. She tells Tajdar Amrohi to ask Baba to pray for her. Meena Kumari's sisters also kept asking Kamal Amrohi to forgive her. Kamal Amrohi forgave Meena Kumari and then in ill condition Meena Kumari completed the shooting of her unfinished film 'Pakeezah'.

Get the more news about Entertainment