Manoj Pahwa is a well-known actor in the film and TV industry. He started his acting career with TV. He also played a lot of comedy roles and got a lot of popularity. He has also worked in more than 45 films, but he has a hard struggle behind reaching this position. Do you know that when he decided to become an actor at the age of 30, the whole world was laughing at him. Still, he only listened to himself and left both his father's house and business. It was not easy, because he also had the responsibility of wife and children. Let us know about this wonderful artist on Saturday Superstar.

Manoj Pahwa was born in a Punjabi family in Delhi. When the country was partitioned, his father had settled in Punjab. Manoj did his schooling in Daryaganj, Delhi.

Started career with TV

Manoj Pahwa, 58, started his career with TV. He acted in the comedy series 'Just Mohabbat' and 'Office Office' from 1996 to 2000 and enthralled the audience. He made his film debut with 'Tere Mere Sapne'.

society taunted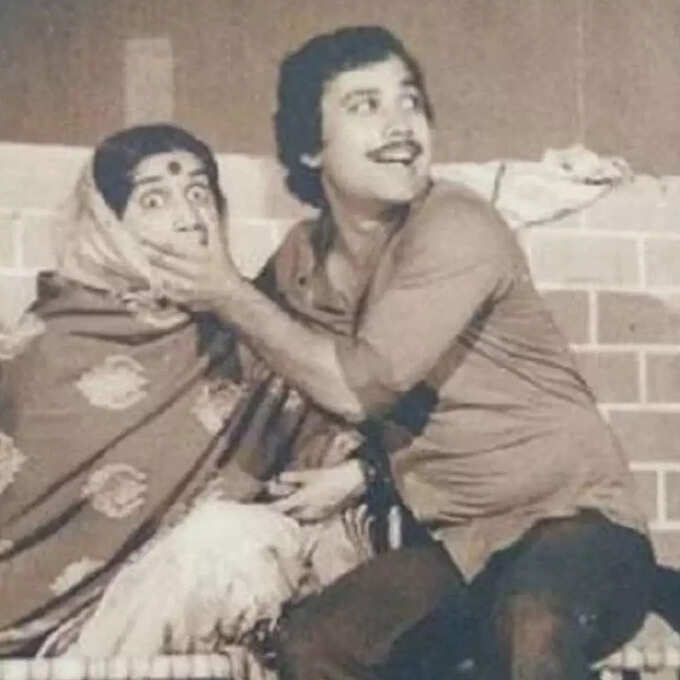 Manoj Pahwa himself revealed in an interview that he always dreamed of becoming an actor, but when he told everyone about this, people body-shamed him because he weighed 110 kg. People even said that someone has cast a spell on them. Then he decided to fulfill his insistence and left everything and left towards the city of dreams, Mumbai.
troubled by comedian tag
Manoj had a comedic image from TV and because of this, he also got upset, because he was only offered such roles. However, being forced to run the house, he went on to play all the characters. He wanted to change this tag.

When Anek actor Manoj Pahwa was body-shamed, relatives said – he has gone to become an actor with 110 kg
played a negative role
Manoj Pahwa worked in 'Mulk' and got a lot of accolades. Then 'Article 15' played the negative role of a policeman and was covered. He proved that he is an actor who breathes life into every character.
Seema Pahwa made Humsafar
Talking about personal life, he chose his co-actress Seema Pahwa as his life partner in 'Hum Log'. Seema herself is a great actress. He has worked in many TV serials, films and web series. They have two children together, Mayank Pahwa and Manukriti. A few days back, Mayang got married to Sana Kapoor, daughter of Pankaj Kapur and Supriya Pathak, who is Shahid Kapoor's half-sister.