Director Alphonse Putran clarified that the release of the movie 'Gold', which is eagerly awaited by the audience, will be delayed. Alphonse revealed this in response to a fan's comment on Facebook. The release of the film which was supposed to release on Thiruvananthapuram was postponed due to completion of post production work.

The fan's comment was release date. 'There is a little more work to be done bro. Some CG, some music, some coloring, some maintenance and balance. I will tell you the date as soon as it is over. Until then I'm sorry bro. The date suggested by the theater was Onam. But the work was not finished that day. No one likes uncooked food bro. So I, the cook, decided to roast it. Alphonse replied, "I'm sorry for not being able to release the release date after announcing it."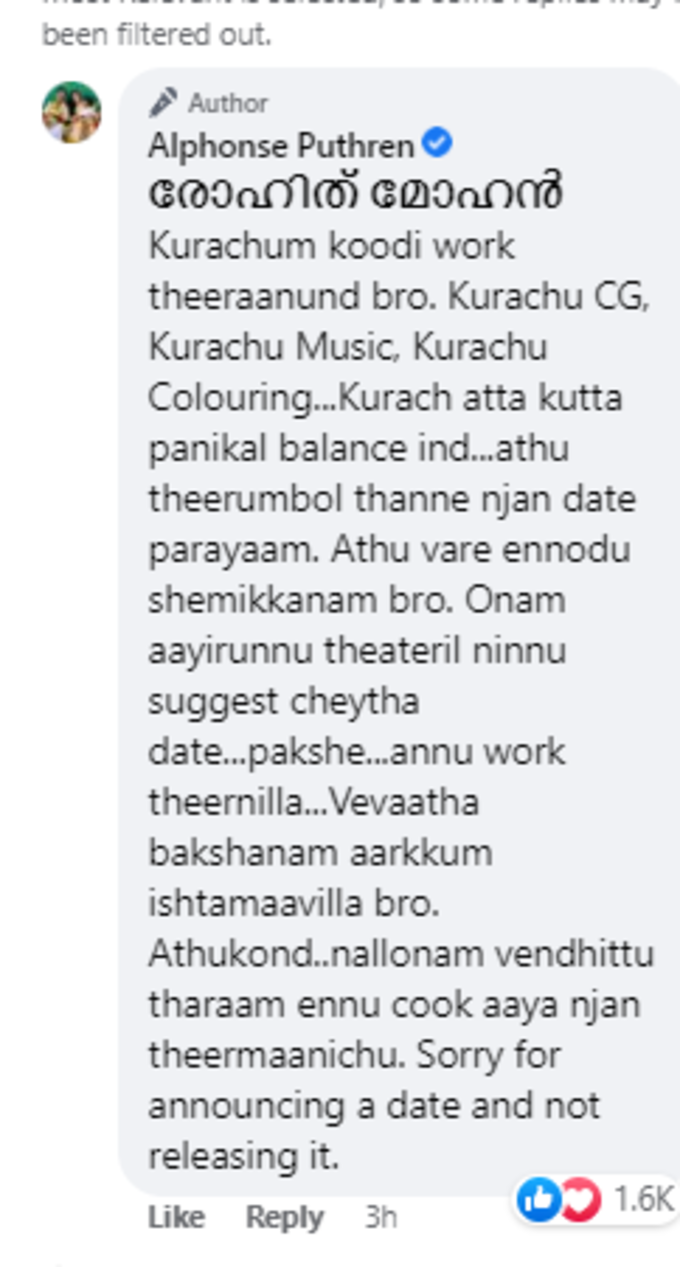 Alphonse Putra's film is hitting the theaters after a seven-year wait after the super hit Premam. Prithviraj starrer in the film Nayanthara will be the heroine. Alphonse's reply received many comments. Many have commented that they are waiting anxiously.
Read Latest Malayalam Movie News
Also Watch:
Shammi Thilakan's reply went viral | shammy thilakan | comment
Get the lates news updates on Malayalam movies