Shine Tom Chacko and Roshan Mathew are notable stars in the South Indian film world. The star performers are now teaming up for the film Maharani. Starring Roshan Mathew, Shine Tom Chacko and Balu Varghese in lead roles, G. The shooting of the new film 'Maharani' directed by Marthadan has started in Cherthala. SSB Produced by Sujith Balan under the banner of Films, the story, screenplay and dialogues of the film are written by Ratheesh Ravi, the screenwriter of Ishq. NM Badusha is the co-producer under the banner of Badusha Productions. Executive Producer Silky Sujith.

Also Read: 'Dreadful Chapters' is ready in five languages; Exciting title poster

Maharani is the first film in Kerala to be shot entirely on Sony Venice 2. Lyrics by Murugan Kattakkada, Anwar Ali and Rajeev Alungal are composed by Govind Vasantha. The makers of Maharani, which also stars Harishree Ashokan Johnny Antony, Jafar Idukki, Sujith Balan, Kailash, Gokulan and Aswat Lal, will begin shooting on October 1 in Cherthala.

Camera Lokanathan, Editor Naufal Abdullah, Art Sujith Raghav, Production Controller Sudharman Vallikun, Costume Design Sameera Saneesh, Makeup Jithu Payyannoor, Chief Associate Director Ajay Chandrika, Prashant Ezhavan, Manoj Pantail, Creative Contributors Baiju Bhargavan, Sifus Ashraf, Associate Director Saju Potailkada, Roshan. Arakkal, Production Executive Zakir Hussain, Production Manager Hiran Mohan, P.R.O. P Siva Prasad, Sound Mixing MR Raja Krishnan, Stills Aji Muscat and Design Anand Rajendran are the other crew members.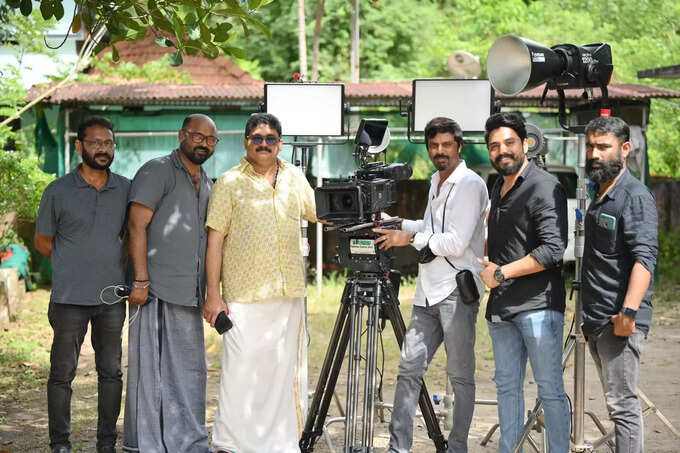 Read Latest Movie News And Malayalam News
Also Watch:
Trisha to play Vijay's heroine in Lokesh's film vijay | trisha
Get the lates news updates on Malayalam movies