Highlight:
The beginning of Lal Jose's new film.
Pictures of the pooja are also out
Lal Jose has a knack for finding heroines in his films. All the actors who bring Lal Jose into the industry will prove their ability in their field and shine at the height of their careers. Anushree is the heroine who was discovered by Lal Jose through a reality show on television. After that, Lal Jose presented a bunch of talents to the Malayalam film and television industry through his reality show 'Nayaka Nayakan'. Lal Josipol is lining up all of them for the movie. The film started yesterday.

Also Read:

Remarks on 'Two Types of India': Case against actor Veer Das, Kangana Ranaut says Veer was a soft terrorist!
For the first time in the history of Malayalam cinema, a film is being made with the talents found in a television reality show as heroines. It is learned that Jojo George will be with them. It is learned that the winners of the final round of the reality show Shambhu, Darshana, Addis and Vince will play the lead roles in the film.
Also Read:

The cast of the movie Nines giving a surprise to the fans on their birthday; The first look poster of 'Connect' has arrived, Anupam Kher and Sathyaraj with Nines!
Along with Lal Jose, actor Kunchacko Boban and actress Samvrutha Sunil were the jurors of the reality show starring the heroine. The show, which started with sixteen contestants, was a huge success. The word spoken by Lal Jose at the beginning of the show is now being kept. Now the pooja of the film is over. All the pictures of this are coming out. They also share the joy of seeing all the contestants reunite years later.
Also Read:

The movie is very close to the family, the father is acting and the sister is in the background !; Keerthi Suresh talks about 'Marakkari'!
P.G. Prageesh is scripting the movie. Ajmal Sabu handles the camera while Ranjan Abraham does the editing. Vidyasagar composes the music. Vayalar Sarathchandra Varma and Vinayak Sasikumar are the lyricists. Vinayak Sasikumar.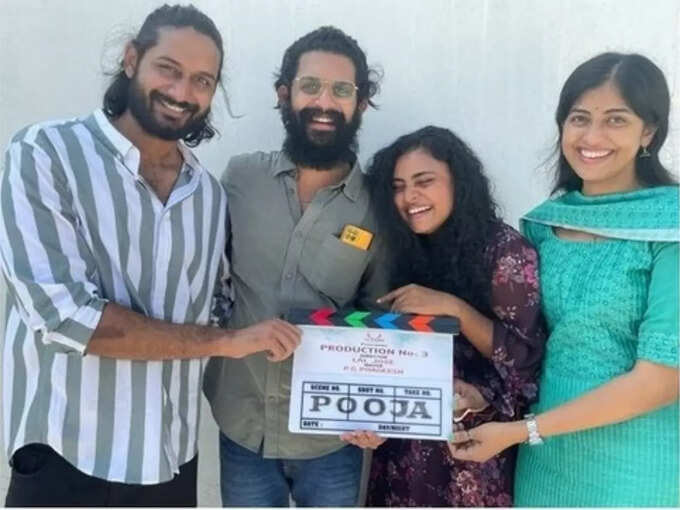 Lal Jose has started a film that brings together self-discovered talents!