Highlight:
Reports that it was due to non-payment
He was later released on bail
It was reported yesterday that South Indian young actor Kalidas Jayaram has been detained at a hotel by a film production company for non-payment of bills. The group, including Kalidas, was reportedly detained at a private hotel in Munnar. Kalidas Jayaram's team arrives in Munnar for the shooting of the Tamil web series. A group of people who volunteered to leave the hotel without paying more than Rs 1 lakh for rent and restaurant bills. Hotel Authorities were blocking it. The film crew said that there were some technical issues with the bank and the money could be paid tomorrow.

Also Read: Again after 'Gemini'; Urvashi's 700th film, Priyan says we are back together

The film production company informed the hotel authorities of their helplessness but the hotel owner was unwilling to accept this, which was the cause of the problems. An argument ensued between the group and the hoteliers, which led to the closure of the hotel's gates. The construction company agreed to pay a certain amount after a discussion between the Munnar police and the police. The issue was resolved on the assurance that the remaining amount would be paid before returning. The hoteliers then released the group.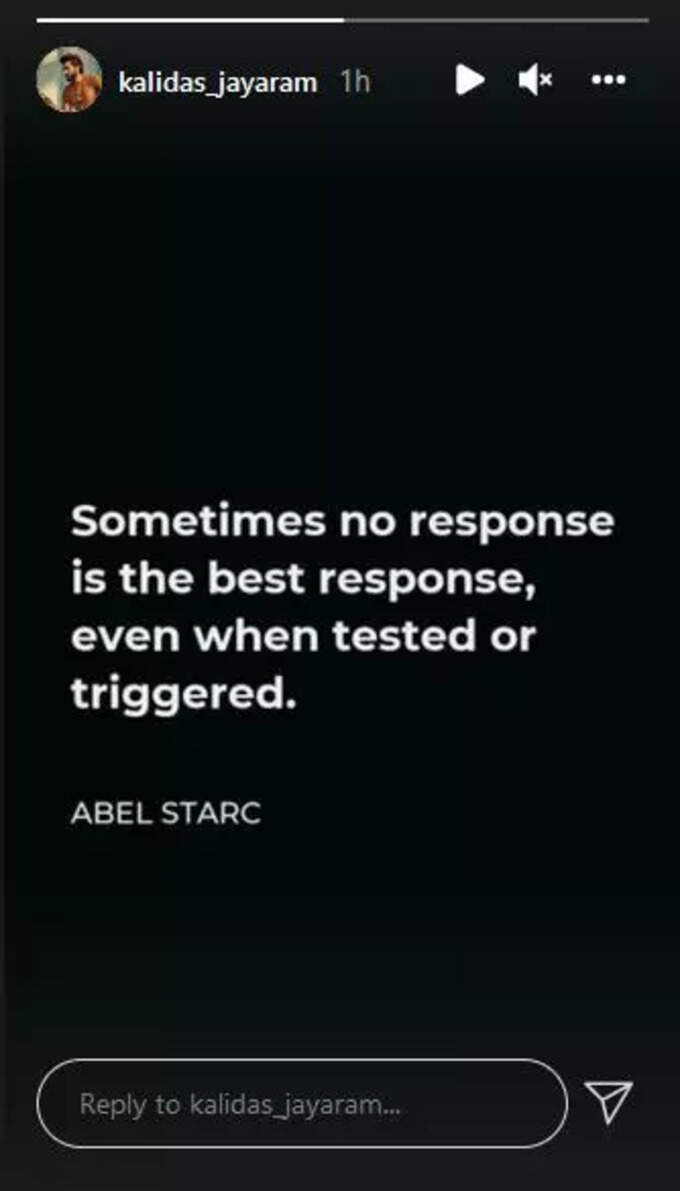 Kalidas even before the police reached the spot Jayaram He had returned from the venue but in the first few hours the news came out that Kalidas had been detained by the hotel owners. Despite all these developments Kalidas Jayaram No media was available for comment. The actor did not respond on social media till this morning.
Also Read: ചുരുളി; This 'madan' will surround the audience!
Now the actor has made a response through his Instagram story. The actor shared Abel Stack's quote on his Instagram story, saying, "Sometimes the real reaction is not to respond to trials and tribulations," but said he would not comment on the current issue.