Highlight:
Greetings Mohanlal
The actor thanked Mohanlal
Directed by Nitin Ranji Panicker Suresh Gopi 'Kaval', the central character, is a big hit in the theaters. The Guardian tells the story of two eras in a highrange setting. Directed by Nitin Ranji Panicker, the film stars Suresh Gopi alongside Ranji Panicker in the lead role. Suresh Gopi, who thrilled the audience with his action scenes years ago, has been regained with the same energy. This expectation has been with the audience ever since the movie's trailer came out.

Suresh Gopi will play the role of Thampan in the film. Nitin Ranji Panicker has penned the script for the film. Now congratulations on the release of Kaval Mohanlal Words about are catching the attention of social media. Suresh Gopi also responded immediately. Suresh Gopi thanked in the comment box. Suresh Gopi replied that this is a big deal not only for him but for the entire industry. Suresh Gopi also shared Mohanlal's congratulatory note. Similarly, Suresh Gopi did not forget to congratulate Mohanlal's Marakkar, which is all set to release on December 2.
Also Read: Mammootty and Dulquar's movie together in discussions? Shobhana, Suhasini and Sumalata are also reported! What is the truth of what social media is saying?

The film has been screened in 220 theaters in Kerala alone. The film is scripted and directed by Nithin Ranji Panicker, son and director of actor and screenwriter Ranji Panicker. Kaval is a film directed by Nithin Ranji Panicker after Mammootty's Kasaba.
'Kaval' is a movie in which Suresh Gopi returns to his old glory with mass action scenes as the protagonist in his old style after a while. 'Kaval' is also an action crime thriller film set in two eras. Zaya David will play another lead role in the film. The film also stars Suresh Krishna, Santosh Keezhatoor, Shankar Ramakrishnan, Sreejith Ravi, Rajesh Sharma, Kichhu Tellus and Kannan Rajan P Dev in the lead roles. Nikhil S Praveen is the cinematographer for the film. The film is being produced by Joby George under the banner of Goodwill Entertainment.
Also Read:

Kurup's battle over crores; Film critics say Dulquar's producer's start in Kurup 75 crore club!
Alansier, Padmaraj Ratheesh, IM Vijayan, Sujith Shankar, Santosh Keezhatoor, Kichhu Tellus, Binu Pappu, Mohan Jose, Kannan Rajan P Dev, Murugan and Muthumani are the other stars in the cast. Nikhil S Praveen is the cinematographer of the film. Music director Ranjin Raj has composed the music for the film.
Edited by Mansoor Muthoot. Art by Dileep Nath and makeup by Pradeep Rangan. Nissar is the costume designer. Production Controller is Sanjay Padiyoor.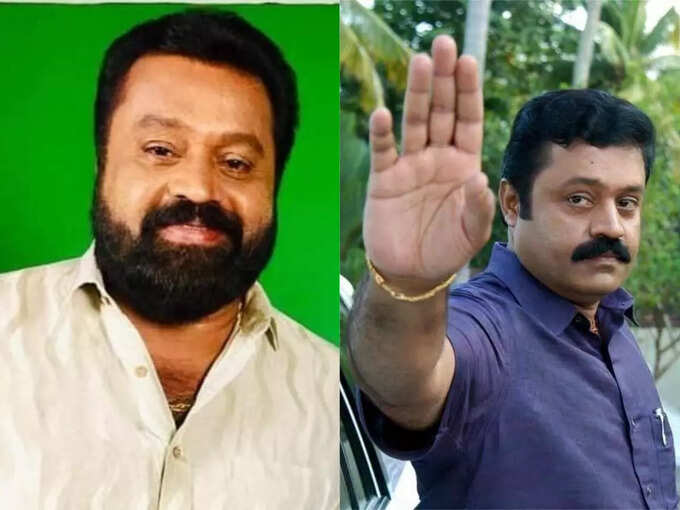 Mohanlal greets Kaval; Suresh Gopi will reply soon